Several of our PresetLove users reached out for presets to use on for their social media, so here are the Lightroom presets that we compiled for Instagram. They are on the right track; it is now a good time to work on your online presence especially if you are on Instagram.
Lightroom presets not only enhance the look of your photos but also help set up your feed.
How to Set Up Your Instagram Look
Instagram now has over 1 billion users. If you are setting your Instagram up for business, or if you simply want to make it memorable, you need to have a signature look. In such an enormous visual platform, this will be the style that your audience would associate with you and your brand.
1. Determine Your Style Based on Your Content
While it is tempting to just go with whatever look you feel like, it is important to keep the aesthetic relevant to what you are posting. If you have images of dishes and desserts, for example, choose a colorful but true-to-life food preset. A monochrome effect may look dramatic, but not appetizing.
2. Choose a Consistent Mood
Mood and visual style go hand in hand. If you want something bold, consider using urban presets. If something cozy and approachable, use soft and matte presets.
It can be overwhelming to choose over many styles, and that is exactly why Adobe Lightroom presets are useful. They are easy to use: download several of them and try out as many as you want.
Presets are also easy to install and are absolutely beginner-friendly. Check out our guide to learn how to add presets to Lightroom. We'll show you how to use DNG preset formats on the Lightroom mobile app, and XMP on Lightroom CC and Lightroom Classic.
3. Apply the Style Throughout Your Feed
You can only establish your visual identity on Instagram if you make it consistent. Applying your chosen style or Lightroom preset to all images would give your feed a professional, cohesive, look and feel.
It is a look that you have to commit to. If you want to browse first to be sure, here's our collection of 300+ presets that you can download for free.
Tip: you can use the same Lightroom preset but tweak some settings like exposure and contrast.
Finally, do not forget to check how your Instagram feed looks in a grid format. You can plan the order of your posts based on it.
Here are the best Lightroom presets for Instagram that you can download now:
Light and Airy Presets for Instagram
Bright White
Best for: Indoor and Outdoor
Style: Bright, Light and Airy, Warm
Bright White is one of our go-to presets whenever we want to create a sunny, daylight white look. We love how it retains some warm tones in its brilliance. This effect, combined with a matte texture, creates such a nice and cozy feel.
Santorini White
Best for: Bright White Scenes, High-Key Photos
Style: Neutral Whites, Vibrant Tones
Santorini White recreates the breathtaking look and feel of Santorini, Greece. You get those brilliant neutral whites, breeze cool hues, and lively vibrance. Got a travel blog? This is a must-try look for your Instagram.
High Key
Best for: Mostly White Photos, High-Key Images, Product Photography
Style: Clean, Neutral Whites, Soft Colors
High Key helps you get clean neutral whites in your photos. You get balanced whites and gentler dark tones. To complement the resulting airy look, the preset also softens some colors without fading them too much. The overall aesthetic is stylishly elegant, perfect for travel, fashion, and product photography.
Porcelain
Best for: Interiors, Product Photography, Flat lay, Instagram
Style: Soft Whites, Brown Accents, Light Pastels
This Porcelain preset creates a professional look that's perfect for blogs. Not only does it even out whites, but it also stylishly blends soft colors and tones. It is the type that can create a theme or cohesive look for Instagram feeds and pins. Because of its unique motif, you can definitely use it to set a signature look online!
4 Airy and Bright Mobile Presets
Here are the essential Airy and Bright presets that look incredible on any blog or Instagram feed. These are perfect for brightening your images and creating a professional feel! This set of 4 light and airy presets works well with fashion, food, family, newborn, interior, wedding and couple shots.
9 White BG Product Photography Mobile Presets
This 12 White BG preset pack are designed for all your product photography needs. You no longer need to tweak every detail just to get the right brightness and ultra clean whites. Use these if you want to produce stunning flat lays with white or light backgrounds.
Travel Presets for Instagram
Fashion
Best for: Fashion, Portraits, Travel Photography
Style: Chic, Stylish, Matte with Pastel Tint
Fashion is, as the name suggests, a preset designed specially for fashion photography. We added some pastel accents to give photos a layer of style and sophistication. It looks so charming as an Instagram color motif. It sets a distinct and welcoming look and feel.
Pastel Warm
Best for: Portraits, Outdoors, Fashion
Style: Soft, Warm Pastel
Pastel Warm gives photos a stylish look by adding gorgeous pastel brown tones. This blend makes the preset ideal for a lot of photos, especially of fashion and portraits. It is exactly this special color motif that would give your Instagram feed a cozy cohesive look.
Lagos
Best for: Travel Photography, Coasts, Beaches
Style: Film, Airy, Warm, Clear
This Lagos preset is designed to bring out the look and feel of Lagos, Portugal. It captures the light and airy feel that exudes a relaxing vacation atmosphere.
Romantic Paris
Best for: Travel photography, Urban scenes
Style: Creamy pink tones, Soft shadows, Moderate matte
Romantic Paris evokes the romantic atmosphere of Paris with a warm-pink pastel hue. Its soft tones make it ideal for vacation photos, from portraits to cityscapes.
Tropical Tangerine
Best for: Beach, Summer, Travel
Style: Tropical, Matte, Deep Blues, Warm
Tropical Tangerine gives photos a stylish tropical warmth. It has a gorgeous aqua and tangerine motif that adds a classic cinematic charm. To make it even better, we also create a cozy matte look for an airy feel.
Pastelscapes
Best for: Travel, Vacation, Beach, Summer, Outdoor
Style: Pastel Hues, Light Tones, Dreamy
Pastelscapes adds stylish pastels to your photos! It uses these tones to soften the look of images and add a dreamy feel. Every travel photo would look magical with this preset.
Paradise Dream
Best for: Travel Photos, Vacation Photos, Outdoor
Style: Tropical Feel, Soft Tones, Undersaturated Cool Colors
Paradise Dream gives vacation photos a gorgeous light matte look. It softens colors and transforms blue hues into an appealing shade of teal. You will always get a stylish and relaxed feel with this preset.
4 Fall in Paris Travel Presets for Mobile and Desktop
Fall in Paris is the perfect travel preset set if you want those gingerbread autumn hues on your photos. These will also definitely give you a Parisian café feel. This brown motif looks so stylish in urban portraits and fashion photography.
10 Tropical Bali Travel Lightroom Presets
This Tropical Bali preset set will transform greens and cool tones into sophisticated hues. This will also make some magentas pop and enhance your skin tones. These presets look amazing on tropical travel, beach, poolside, jungle, fashion, yoga or food shots.
Urban Presets for Instagram
Urban Cool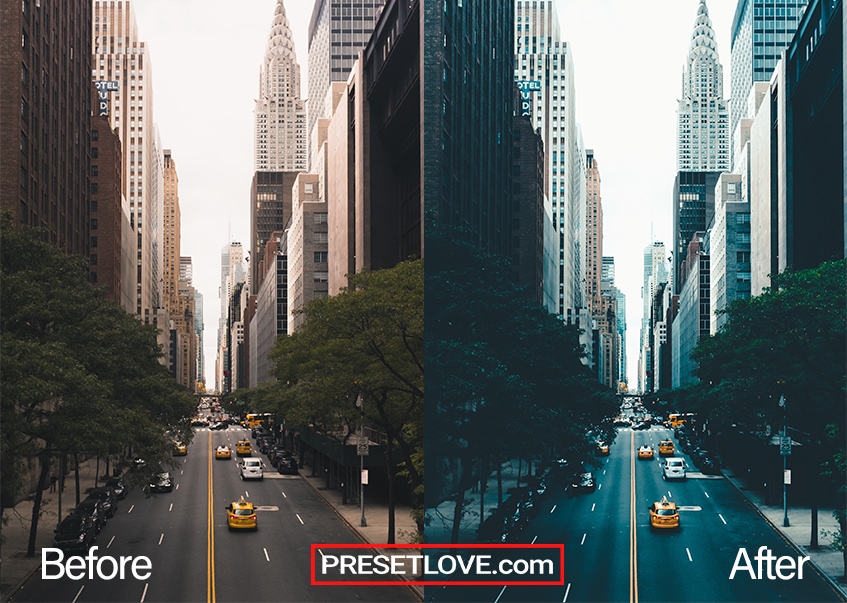 Best for: Urban and Street Photography, Cityscapes, Indoor and Outdoor Portraits
Style: Cool Blue, Clear Tones
Urban Cool is one of our top presets and it is easy to see why. It intensifies cool hues by blending adding green, blue, and violet tones. It also saturates colors so well for a modern feel. Urban scenes just jump into life with this preset's aesthetic! Imagine how it will look when applied across several shots. It can give your Instagram feed a uniform cool blue look.
Orange and Teal
Best For: Urban Scenes, Travel Photography
Style: Orange and Teal Motif, Cinematic Tones
Orange and Teal preset is the most popular in our collection. It is a beautiful modern take on everyone's favorite orange and teal color motif. It makes photos dramatic, moody, and cinematic. You'll definitely love its color gradation and stylish aesthetic all over your Instagram feed. It is absolutely stunning.
Orange and Teal PRO
Best for: Urban Portraits, Urban Scenes, Travel Photography
Style: Balanced Orange and Teal Tones, High Contrast
This Orange and Teal PRO is our balanced and cinematic take on the popular color motif. It looks spectacular on urban scenes with a lot of colors, plus it looks so dramatic on urban portraits. If you are looking for an artistic and moody aesthetic, then this preset is for you.
Quiet Street
Best for: Empty Streets, Urban Areas, Natural Sunlight
Style: Vibrant, Finely Textured, Dark Tones
Quiet Street gives photos a mysterious look and feel to urban and street photography. It produces vibrant colors, contrasting tones, and crisp details that fully bring out the atmosphere of an empty city.
Peaches
Best for: Urban, Urban Portraits, Street Photography
Style: Pastel, Peach Motif, Clear and Balanced Tones
Peaches is a rare urban preset — instead of coating images with dark tones or blues, it does it with peach pastels hues. We designed this special look to specifically draw out the cozy yet stylish feel of urban lifestyle photos. It is absolutely a stunning preset to add to your urban preset collection.
Hideaway
Best for: Indoor Scenes, Interiors, Cafe
Style: Dim, Moody, Elegant Gray Tones
Hideaway creates a dim but homey setting. Think cozy moment indoors on a calm rainy day. Its shades of gray never look dull but are instead comforting and elegant.
10 Minimal Blogger Gray Presets
This Grey preset pack is great for creating a minimal style for urban lifestyle bloggers. These produce beautiful bright whites, dark shadows, caramel browns and a grey overlay. This is a great set to use if you are going for a minimalist cohesive look for your blog or Instagram.
10 Stormy Urban Presets
These 10 Stormy presets are amazing for creating moody tones! We love it for urban shots but you can also use them for fashion and travel photography. The entire aesthetic also has an incredible film charm.
Soft Matte Presets for Instagram
Matte Pink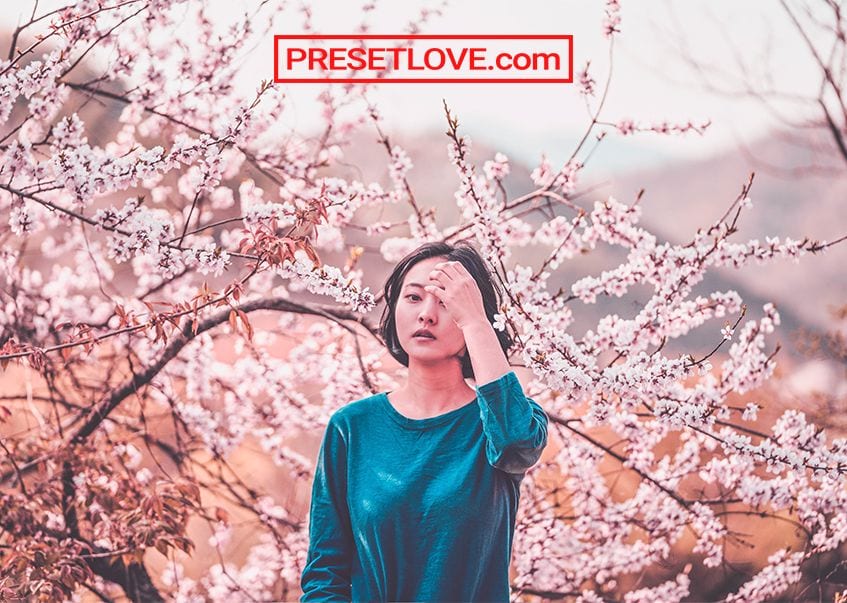 Best for: Travel photography, Outdoor portraiture, Instagram
Style: Pinkish hues, High matte
Matte Pink infuses images with a charming cherry blossom pink hue. It is a striking yet versatile look that can be applied to a myriad of scenes, including indoor and outdoor portraiture.
Hazy Pop
Best for: Portraits, Diffused Lighting
Style: Soft, Light, Airy
Hazy Pop creates a soft and undersaturated look that's great for portraits. It is bright enough to reveal a person's features or scenes, and its softness gives the entire photo a special, approachable, feel.
Gold Dunes
Best for: Indoor and Outdoor, Diffused Lighting
Style: Golden Hues, Matte, Warm
Gold Dunes casts a calming golden glow on indoor and outdoor photos. The effect is so much like the mystical golden hour. This preset is ideal if you want to add some drama and make images more dramatic without distorting colors.
Reverie
Best for: Fashion, Travel Photography
Style: Undersaturated Hues, Matte,
Reverie creates a stylish look with unsaturated hues, perfect for blogging. It also coats photos with a warm matte aesthetic. You will love how it sets the backdrop with soft but dramatic tones.
4 Boho Lightroom Presets for Mobile and Desktop
Use the 4 Boho Lightroom presets to accent reds and browns and make greens and blues stylishly moody. This pack lets you effortlessly transform your Instagram feed and set your signature look.
6 Apple Pie Lightroom Presets
These Apple Pie presets can make photos feel like rainy days, cozy blankets, and candlelit evenings. All reminiscent of home and a freshly baked apple pie. You will consistently get amazing fall tones with this set, and all in fashionable matte. These will definitely transform your Instagram feed with a click of a button!
Portrait Presets for Instagram
Bright & Sweet
Best for: All Types of Portraits, Wedding, Newborn, Pets, Instagram
Style: Warm Motif, Clear, Bright
Tones: Balanced Tones
Colors: Warm, Creamy Pastels
Bright & Sweet preset gives portraits an attractive warm glow. The creamy pastels it produces soften tones and set a stylish color motif. It is great as an Instagram filter exactly because of its portrait-optimized aesthetic.
Portraiture I
Best for: Headshots or Closeups
Style: Dramatic
Tones: Bold and High-Contrast
Colors: Dark and Vibrant
Portraiture I highlights detail and adds stunning definition like you see on magazines and digital publications. Its settings are perfect for headshots and closeups, making expressions gorgeously dramatic. Its aesthetic is defined by deep and accentuated tones.
Smart Warmer
Best for: Portraits, Fashion, Outdoor Photography
Style: Gentle warm hues, Soft tones, Moderate matte
Smart Warmer gently warms your entire image while keeping skin tones looking natural. It enhances portraits by giving them a tender, charming feel. Use this preset if you lightly want to make an image more expressive.
Wedding & Engagement Instagram Presets
Elegant Wedding
Best for: Indoor and Outdoor Wedding Photos
Style: Bright, Soft Tones, Detailed
Elegant Wedding adds a lively and stylish feel to wedding photos. Its light and tonal settings will make your shots look lively and festive! It is a great preset to use to make your captures more expressive. If you use this as an Instagram filter, you get a neutral but professional look. This is especially useful if you want a uniform aesthetic while keeping the photos looking natural.
Boho Wedding
Best for: Portraits, Outdoor, Garden Scenes, Diffused Lighting
Style: Warm Browns, Soft Matte
Boho Wedding is one of our most popular presets because of its ability to set a dramatic, emotional, motif. We especially love its warm browns that complement skin tones and the muted tones to add a gentle look and feel. This is a great wedding preset to use if you want to set a specific aesthetic and draw out expressions well.
3 Nude Tone Presets for Mobile and Desktop
Nude Tones Lightroom preset pack is a gorgeous premium collection of earthy presets. It is stunning on skin tones and can set a motif on any type of image. It adds a stylish and sophisticated look to wedding and engagement photos. This aesthetic is perfect for e fashion, travel, interiors, portraits, and many other types of photography.
Family Presets for Instagram
Magic Moments
Best for: Outdoor, Travel, Family Portraits
Style: Soft Matte, Muted Greens, Warm, Vibrant
Magic Moments preset gives photos a nostalgic warmth that's perfect for family photos. It combines the aesthetic of classic retro and soft matte for that memorable look. Images will appear bright and rich in detail. If you photograph families and children a lot, this is a nice color motif to have on your blog or Instagram.
Warm Memories
Best for: Indoor and Outdoor Portraits, Selfies
Style: Bright, Clear, Vibrant, Warm
Warm Memories sets a warm motif and enhances tones to produce a stunningly clear and professional image. Go for this preset if you want a color motif that will make your photos stand out, without compromising the natural look.
5 Baby & Newborn Presets for Lightroom
This Baby Lightroom preset pack will make newborn photos so charming and expressive with its soft pastel aesthetic. Not only does it help create the right look and feel, but it also makes shots look professional.
3 Home Sweet Home Lightroom Presets
Home, Sweet Home warm-toned presets set a homey feel! Their unique aesthetic looks amazing on wedding and engagement photos, family portraits, headshots, and many others. This fall-themed preset is a must-have for photographers looking for a distinct look and feel.
Film Presets for Instagram
79th
Best for: Versatile, Indoor and Outdoor
Style: Soft, Matte, Magenta Hues, Vintage
79th preset can give any shot a retro feel with its light magenta hues. Its look is close to Polaroid film, but with a light magenta. This is a must-try if you are looking for a unique take on a warm vintage motif.
The One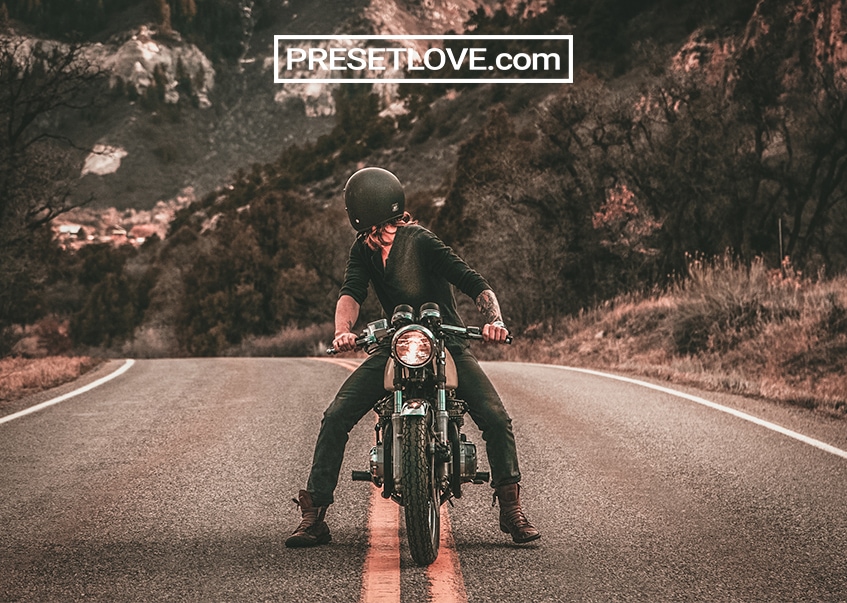 Best for: Outdoor Portraits, Travel Photos
Style: Rich Warm Browns, Teal Hues, Detailed
The One preset produces a gorgeous blend of teal and brown tones. The result looks incredible on outdoor portraits! It's just amazing how its rich brown tones enhance skin colors, while its teal hues produce dramatic landscapes. It is exactly this unique color motif that sets it apart from other vintage film presets.
Cinematic HD
Best for: Outdoor, Bright Natural Light
Style: Dim, Cinematic, Warm, Deep Greens
Cinematic HD transforms outdoor photos and makes them cinematic. What we especially love about its aesthetic are the deep earthy tones and dark greens. Its finely tweaked color motif can make a series of shots look unified and professional. If you apply this on an Instagram feed, your photos will look like a series of movie stills.
7 Vintage Lightroom Instagram Presets
These Vintage presets have a warm, cozy, vintage feel. They focus on browns and deep oranges to create a uniquely warm and accented look. This set combines the brownish film look and the appealing colors of autumn. You can easily get both stylish and timeless photos with this professional preset collection.
Brown Lightroom Presets for Instagram
Chocolate Matte
Best for: Natural Lighting, Indoors & Outdoors
Style: Brown Tones, Soft Matte, Cinematic
Chocolate Matte adds a timeless feel to your photos by adding elegant browns. It makes even the simplest shot look like a cinematic scene. It's amazing on photos with varied tones. If you want a classic or retro look for your Instagram, you can never go wrong with this preset.
Coffee Break
Best for: Diffused Lighting, Indoor, Interiors
Style: Brown Tones, Warm Accents
Coffee Break is one of those presets that you'd like to keep on your Lightroom mobile if you want to quickly set a theme for your images. It gives them gorgeous brown tones with warm accents. Try it on photos of cozy spaces and other travel photos.
Morning Coffee
Best for: Indoor Spaces, Urban, Travel
Style: Brown Hues, Deep Tones, Cozy
Morning Coffee is, as you may have guessed, filled with coffee hues and is as cozy as your morning cup. Its complex brown style adds a bold elegance. It also creates striking tones that make images look more defined.
3 Coffee Toned Minimal Lightroom Preset
This Coffee Toned Instagram preset pack is great for those who love a minimal style with coffee tones. These produce bright highlights, dark shadows, and rich greys and browns. You will also find its low saturation blues, reds, and yellows so stunning against the stunning coffee motif.
Dark and Moody Lightroom Presets for Instagram
Street Blue
Best for: Cityscapes, Street Photography, Urban Portraits
Style: Dark, Stark Tones, Crisp Details, Dramatic Colors
Street Blue is one of the darkest and moodiest urban preset that we have. Its modern aesthetic includes some industrial look and feel, too. You can use this to make street and urban photography bold enough to grab someone's attention.
Rising Star
Best for: Urban Scenes, Cityscapes
Style: Dim, Warm, Deep Tones
Rising Star preset adds a dark and moody look to cityscape and street photography. It adds this modern mysterious feel to all urban scenes, from a snapshot of your neighborhood to a scenic view of the city.
Urban Life
Best For: Street Photography, Urbanscapes, Detailed Photos
Style: Modern, Dark, Textured, Metallic
Urban Life modern free preset adds a dramatic or moody feel to urban scenes. It has a dark and silver aesthetic that also serves as a moody motif. The accentuated details are also just stunning.
Old Town
Best for: Indoors and Outdoors
Style: Dark, Dramatic, Deep Tones
Old Town deepens tones and softens colors. It gives photos a dramatic atmosphere with its dark aesthetic. We love how artistic it looks! It beautifully heightens and broadens the mood of any photo.
5 Moody Lightroom Presets
These Moody presets produce striking moody tones, deep blues, and beautiful tan skin tones. These presets are also great for holiday photos, beach bloggers, and urban scenes! This is definitely the aesthetic you should go for if you want your Instagram feed to have an attractive moody look and feel.
7 Fitness Instagram Presets for Lightroom
This Fitness set is perfect for gym photos! These will help enhance skin tone and the overall look of your muscled and toned body. Its enhanced tones emphasize depth and create a moody feel. Its unique dark aesthetic will effortlessly help you set the right look and feel in just a few taps.
Landscape Presets for Instagram
Tropical City
Best for: Tropical Landscapes, Beaches, Coasts
Style: Warm, Vivid, Orange and Teal
Tropical City preset makes use of the popular orange and teal cinematic motif, but is adjusted specifically for tropical landscapes, beaches, and coasts. It has a unique layer of warmth that fully captures the tropical atmosphere. Use this for your travel and vacation photos to get the perfect sunny aesthetic.
Flora Falls II
Best for: Water Falls, Rock Formations, Forests
Style: Deep and Rich Greens, Accentuated Shadows
Flora Falls II never fails to produce stunning results when photographing water falls and rocks. The plants and other green elements that you have within the frame would consistently look deep and rich. You can also notice how the colors complement its strong tones, especially when applied on a photo with some accent lighting.
Arctic Silver
Best for: Hiking Photos, Mountains, Bodies of Water
Style: Silver, Muted Cool Colors
Arctic Silver artistically enhances the look of mountain landscapes. Its bright almost-monochrome regions give off a cool feel. It exquisitely sets an icy motif using elegant silver tones, with warm hues as striking accents.
Coastal Breeze
Best for: Coasts, Beaches, Islands
Style: Light, Undersaturated Greens, Matte
Coastal Breeze produces a beautiful combination of undersaturated greens and warm browns in landscape photos. Its unique aesthetic complements the light and breezy feel of the scenery.
Volcanic Ash
Best for: Mountain Landscapes, Rough Terrain
Style: Dark, Desaturated Colors, Moody
Volcanic Ash is probably the darkest and most dramatic landscape preset that we have in our collection. It is drastically different from the ones that we have grown used to. This preset artistically strips photos away of most colors and replaces them with blacks and grays. Warm colors primarily decorate the image, bold against the dominant monochromatic tones.
Summit Heights
Best for: Lush Landscapes, Fields, Gardens, Greenery
Style: Muted Greens, Light and Airy, Matte
Summit Heights preset creates soft and warm earthy tones. The greens are unsaturated to complement the landscape's browns. It also heightens aqua and teal. All of these settings combine with a classy and charming matte look.
Download the Preset Bundle and get our 300+ Presets in One Go!
Check out over 300 free Lightroom presets! Or, save time and instantly download our preset bundle to get all 300+ presets plus 21 premium presets. You can check out and buy Lightroom presets here.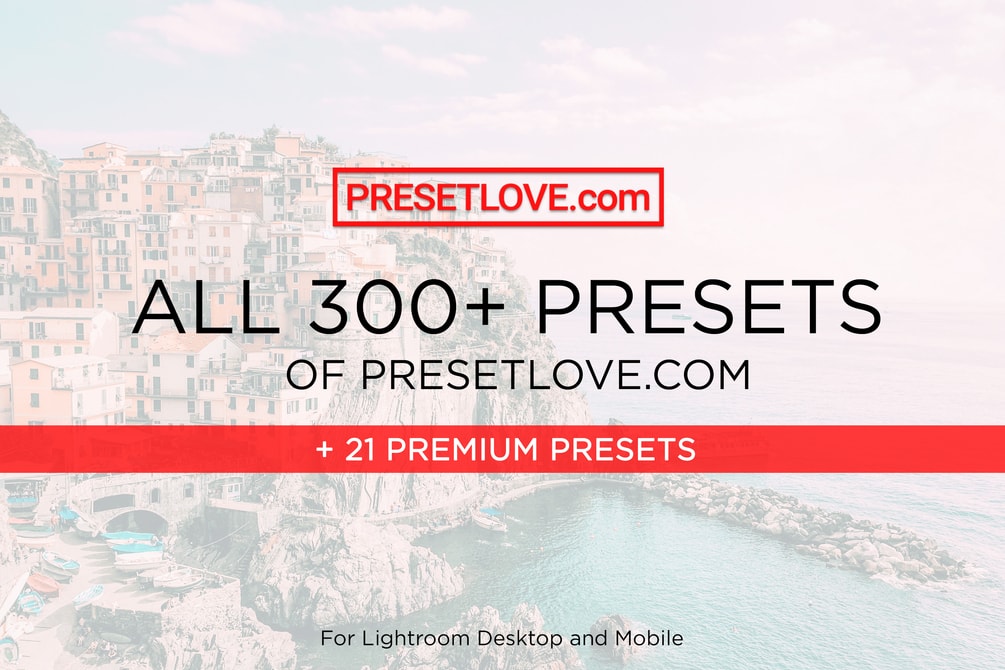 How to Use Lightroom Presets
We'll walk you through it, they are easy to install! You can learn how to install Lightroom presets on both Lightroom mobile and desktop.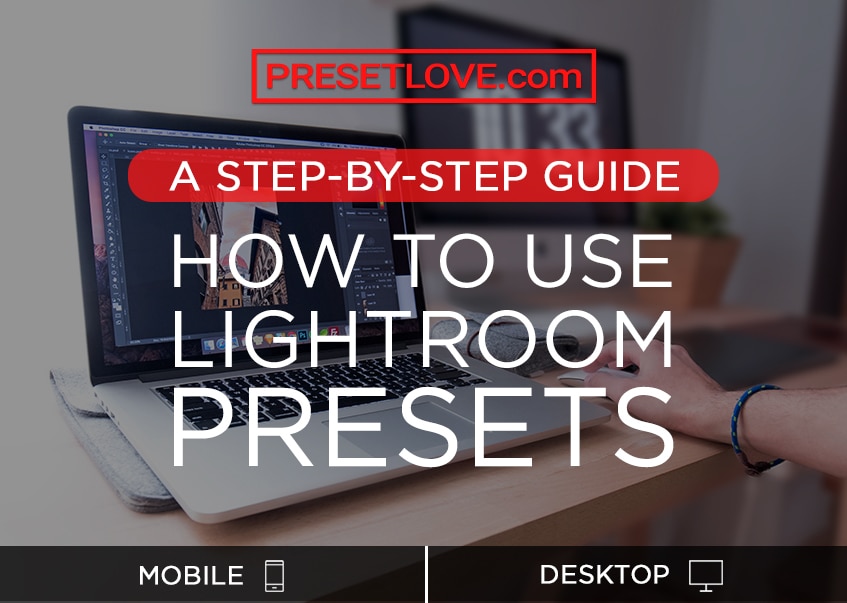 Check Out the Premium Social Collection!
This premium preset collection contains 15 Lightroom presets that are sure to make your feed stand out! See previews and download here.