It is now easy to get a professional look in fashion photography using fashion presets for Lightroom. Professional photographs and bloggers designed these presets and are all yours to download.
These will definitely help make the process a lot easier even for amateur photographers. If you want your website and Instagram feed to stand out, it is important to have these presets on your Lightroom app.
Why you should use presets for fashion photography
Instant Stylish Blogs and Instagram Feeds. To really bring out your style, you need to have the right settings. These Lightroom presets will help you enhance the brightness, contrast, colors, skin tones, and details. You won't need any technical know-how to do this. You can even get our professional presets and get that stunning look in seconds.
Quick Edits. These presets have built-in settings that you can apply with a single click. They're very useful considering how busy bloggers and influencers are these days. With presets, you don't need to spend so much time tinkering with every shot just to get the look that you want.
Cohesive Color Scheme. Successful influencers on Instagram have a consistent aesthetic. They have cohesive color motifs or themes. All photographic elements are just in one style! So if you want to stand out, you need to set a signature look and apply it throughout all your images. Lightroom presets will let you do this.
Edit Anywhere. Lightroom mobile lets you edit your shots on your phone, for free. You can take your shot, edit in a few taps, and upload it right away to your social media accounts. Best of all, Adobe Lightroom mobile is free! You can download and learn more about it in our preset installation guide.
You can start with our featured free and premium fashion presets below. They are all available for Adobe Lightroom mobile and desktop.
Free Fashion Presets for Lightroom
Fashion Free Lightroom Preset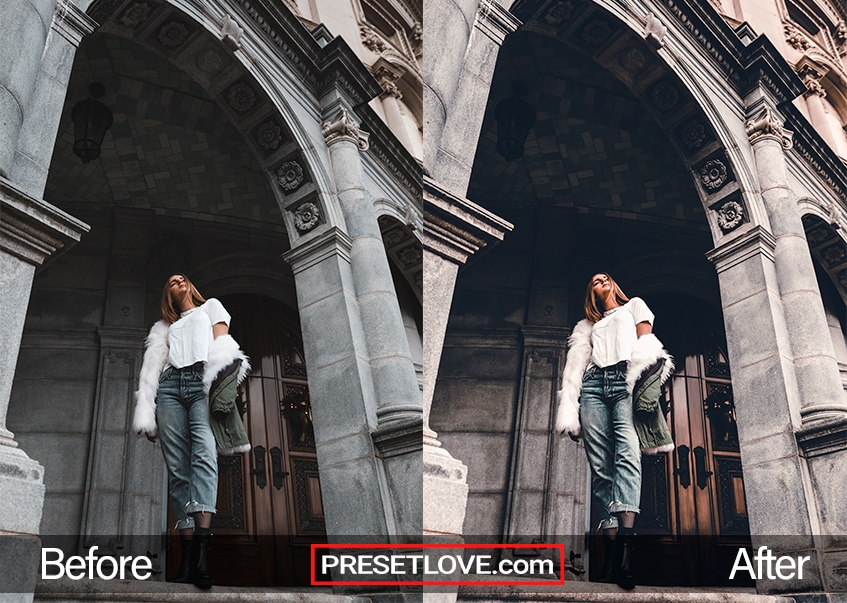 Best for: Fashion and Travel Photography
Style: Chic, Stylish, Matte with Pastel Tint
Fashion free preset stylishly enhances colors by adding pink-violet tones and a soft matte finish. It brings out details and produces a professional look by adding a matte aesthetic.
Pastel Warm Fashion Preset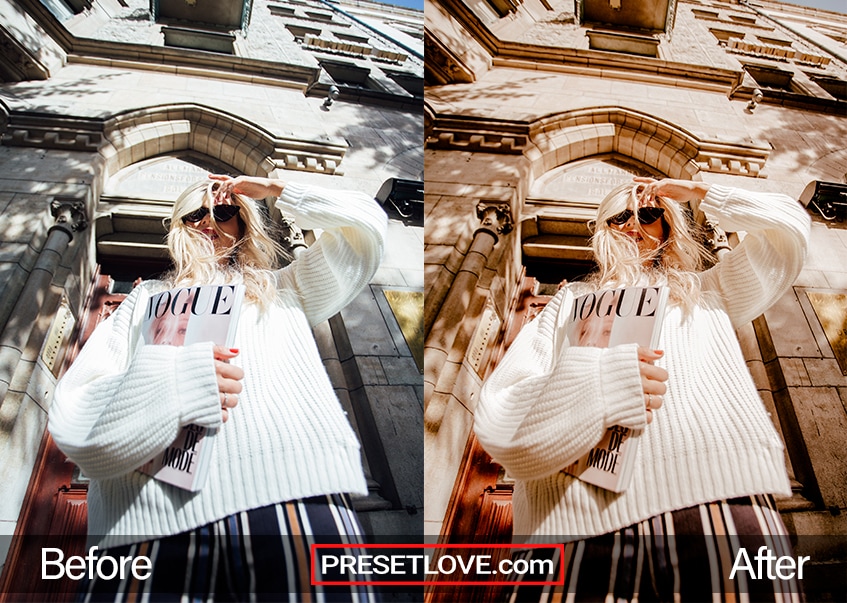 Best for: Outdoor Portraits, Fashion
Style: Warm, Moderate Contrast, Unsaturated, Soft Matte
Pastel Warm free fashion and portrait preset has a gorgeous warm aesthetic. We love how it gives photos a softer and warmer look by adding pastel brown tones in shadows.
Cinematic 2 Film Fashion Preset
Best for: Outdoor Portraits
Style: Brown Tones, Matte, Dim and Dramatic
Cinematic 2 free preset creates a warm film effect to your photos. The preset uses brown hues with beautiful adjustments in color, lighting, and texture. It can easily transform your fashion into movie stills.
Portraiture I Moody Fashion Portrait Preset
Best for: Headshots or Closeups
Style: Dramatic, Dark, High Contrast
Portraiture I free preset has a vivid professional style that will make fashion photos look like they're ready for publication. Its contrasts are stunning, the overall texture looks so polished, and the lighting is moody or dramatic. It is so versatile, too! You can use it for indoor and outdoor fashion shoots. It's just so gorgeous on an Instagram feed.
Street Blue Urban Fashion Preset
Best for: Street Photography, Urban Scenes, Urban Portraits
Style: Dark, Cool Tones, High Contrast, Textured
Street Blue free preset creates a dark and moody aesthetic. It is great for modern urban fashion photos, especially if you are featuring casual or street wear. It has great contrasting tones and fine gritty textures.
High Fashion B&W Black and White Fashion Preset
Best for: Outdoor Photography
Style: Bright Whites, High Contrast, Textured
High Fashion B&W free black and white preset looks amazing on fashion photos. It is versatile for all types of photography and not sensitive to lighting. You can easily apply it to photos shot indoors and outdoors.
Premium Fashion Presets
High Key White Fashion Preset
High Key premium preset has stylishly brilliant whites and elegant unsaturated hues. It creates a minimal but sophisticated look on any fashion photo. This also sets a unique clean aesthetic that looks great on an Instagram feed. Great for fashion bloggers!
Reverie Influencer and Travel Preset
Reverie premium influencer preset has beautiful unsaturated colors and a stylish matte look. We just love how it looks on outdoor portraits and fashion photography! Tip: use it with nature as the backdrop. You will love how the preset creates a unique contrast with its unique blend of greens.
Autumn Fashion Brown Fashion Preset
Autumn Fashion premium preset has bold and crisp tones that help draw out the colors of fall. We also love how the preset blends browns and oranges, and layers it all with a classic matte aesthetic. This unique look sets it apart from other fashion presets.
6 Influencer Fashion Presets for Lightroom Mobile and Desktop
These 6 Influencer fashion blogger presets by our friends at KIIN are all you need to transform dull images into bright and vibrant masterpieces. It has several variations of the same aesthetic, so you can easily make different kinds of photos look cohesive in one stunning feed.
7 Minimal Fashion Blogger Presets for Lightroom Mobile and Desktop
KIIN's 7 Minimal Blogger fashion presets stylishly combine moody and clean aesthetics. You get nice and clean whites, deep contrasting tones, rich greys, and accent browns. These are our go-to presets if we want a chic and professional style in a few clicks.
5 80's Vogue Retro Fashion Presets for Mobile and Desktop
These super trendy 80's Vogue fashion presets by KIIN will give your images that high fashion, film photography vibe you see popular influencers use. These will turn your phone snaps into high-end retro images with a single click. This preset collection is also ideal for professional photographers doing studio and outdoor photography.
10 Grey Urban Fashion Presets
This Grey preset pack is great for creating a minimal style for urban lifestyle bloggers. These 10 produce beautiful bright whites, dark shadows, caramel browns, and a grey overlay. They are also ideal for sportswear, streetwear, and other urban outfits.
300+ Preset Bundle with 21 Exclusive Premium Presets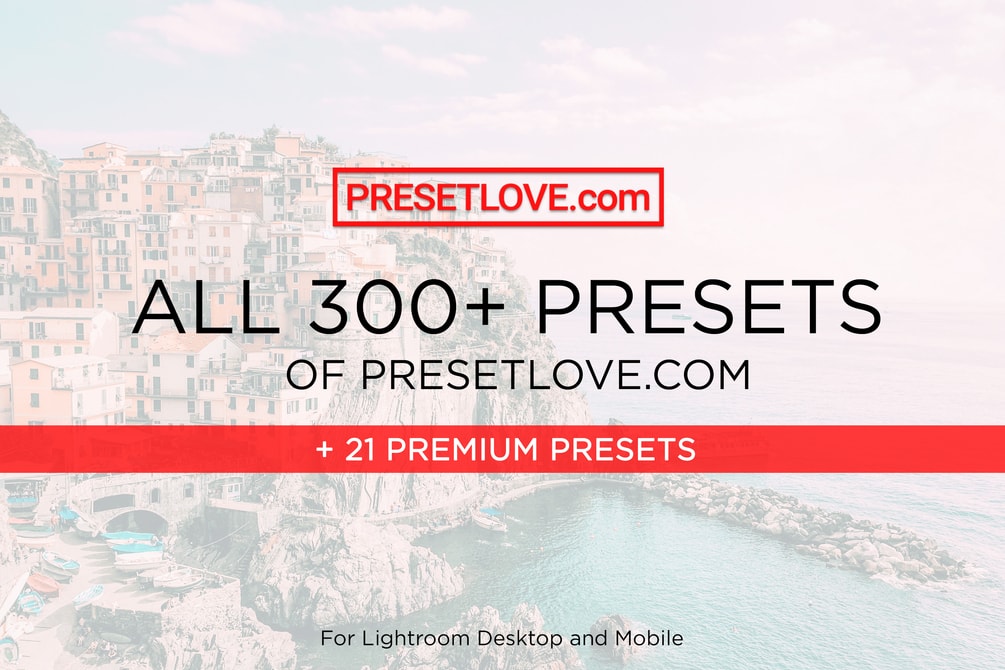 BEST PRESET BUNDLE. To make things much easier and save time, why not get all 300+ free Lightroom presets on this site in one go? After all, the more presets you download, the more looks you can experiment with. Best of all, you get an exclusive bonus of 21 Premium Lightroom Presets! All are available for Lightroom mobile and desktop.
⭐⭐⭐⭐⭐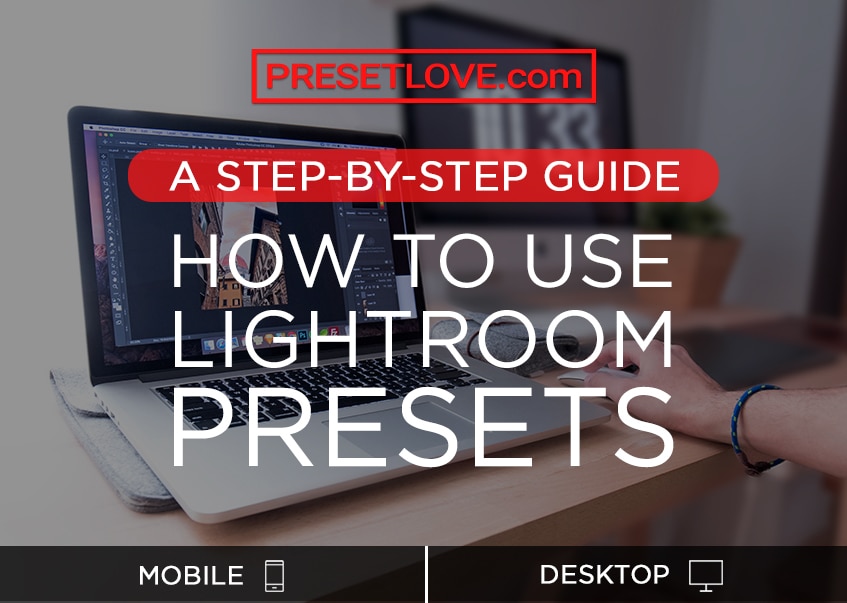 If you need help with Lightroom presets on mobile and desktop, you can always check our guide to learn how to install Lightroom presets. We'll also show you how to install DNG formats on the Lightroom mobile app and XMP on Lightroom CC and Lightroom Classic.