These brown Lightroom presets can add a touch of elegance to any photo. We especially love how they look on portraits! This is an aesthetic you should consider if you are going for a warm gorgeous look.
You can also use them as Instagram presets if you want your entire feed to look cohesive. The brown tones will give your Instagram a stylish visual identity. Not only will your shots look beautifully unified, but they will also look professional and memorable.
If you need help with these Adobe Lightroom presets, you can check out our guide to learn how to install presets to Lightroom mobile and desktop. Simply select the device or Lightroom version that you are using and follow the detailed steps.
If you simply want to get many in one go, you can buy our Preset Bundle at a very low price. You will get all 300+ free presets plus a bonus set of 21 premium professional presets.
Free Brown Lightroom Presets
Chocolate Matte Cinematic Brown Preset for Lightroom

Best for: Natural Lighting, Indoors & Outdoors
Style: Brown Tones, Soft Matte, Cinematic
Chocolate Matte free preset adds a timeless feel to your photos by adding elegant browns. It makes even the simplest shot look like a movie scene. It's just amazing on photos with varied tones. If you want a classic or retro look for your Instagram, you can never go wrong with this preset.
Coffee Break Vivid Brown Preset
Best for: Diffused Lighting, Indoors
Style: Deep Brown, Unsaturated Cool Colors, Vivid Tones
Coffee Break free preset captures the cozy warmth of a neighborhood café with its coffee-brown hues. We love how it also keeps tones rich and vivid.
The One Vintage Film Preset
Best for: Outdoor Portraits, Travel Photos
Style: Rich Warm Browns, Teal Hues, Vintage
The One free preset has a style that's unique from all the usual vintage aesthetics. It produces a gorgeous blend of teal and brown tones. It looks absolutely stunning on outdoor portraits!
Pastel Lovestory Brown Portrait Preset
Best for: Indoor and Outdoor Portraits
Style: Warm Browns, Balanced Tones
Pastel Lovestory is a free preset that adds elegant brown tones to images for a dramatic feel. Its effect is great for making portraits more expressive, especially on wedding and engagement photos.
Boho Wedding Brown Preset for Wedding and Engagement Photos
Best for: Outdoor, Garden Scenes, Diffused Lighting
Style: Warm Browns, Soft Tones, Matte
Boho Wedding free preset is one of our most popular presets because of how it sets a stylish and dramatic motif. We especially love its warm browns that complement skin tones well.
Premium Brown Lightroom Presets
Morning Coffee Premium Brown Preset for Indoor and Outdoor Photos
Best for: Versatile, Indoor and Outdoor
Style: Bright, Dark Brown Tones, Vivid
Morning Coffee premium preset infuses images with dark coffee hues. Its complex brown tones add a warm and stylish elegance to photos. We also love how it enhances the overall definition.
Indoor Fall Premium Autumn Preset
Best for: Diffused Lighting, Portraits, Real Estate Interiors
Style: Soft Matte, Pastel, Earthy
Indoor Fall premium preset has stylish and sophisticated browns. It is easily one of our favorites because of its soft and cozy look. Its beautiful earthy pastels, combined with an overall delicate motif, just give photos a charming and homey atmosphere.
Russet Hue Moody Brown Preset
Best for: Versatile, Indoor and Outdoor
Style: Soft Warm Browns, Moody Tones, Dim
Russet Hue premium preset has a soft brown aesthetic combined with moody tones. We love how it looks both light but dramatic! Best of all, it is versatile enough to be used on all types of photos. It is an easy preset to use when creating a cohesive look across multiple photos.
4 Fall in Paris Brown Autumn Presets
Fall in Paris premium preset collection has a stylish gingerbread latte look that adds a cozy autumn feel! These are simply gorgeous with the brown tones of fall. You can even use this aesthetic for fashion photos and blogs.
3 Coffee Toned Brown Blogger Presets
Coffee Toned Presets is a great preset pack for minimal style and coffee tone lovers. These will help your photos get bright highlights, dark shadows, detailed grays, and rich browns. They also stylishly desaturate hues to complement the overall brown aesthetic.
3 Hazelnut Vintage Brown Presets
These Hazelnut Presets by KIIN will give your shots a matte vintage and warm brown aesthetic. If you want a classic but fashionable style for your Instagram, you should consider this stylish collection. Definitely a must-have.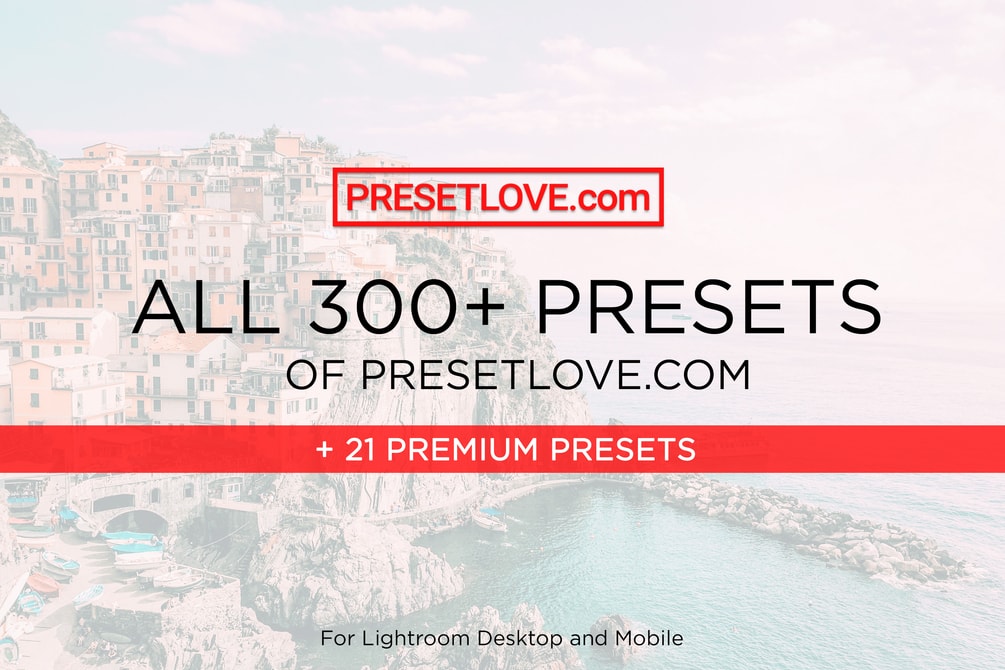 How to Add Presets to Lightroom
Transforming your photos into an elegant brown aesthetic is just a few clicks away. See our guide to learn how to use Lightroom presets on Mobile and Desktop. We'll show you how to use DNG formats for the Lightroom mobile app, and XMP for Lightroom CC and Lightroom Classic.