Use these beautiful summer presets for Lightroom on sunny photos of beaches and landscapes. I selected these based on colors, too. This means that you can expect rich lively hues for beaches, skies, greenery, oceans — and, more importantly, skin tones. We want to make sure that we look great in our summer photos.
I will also include a simple guide on how to tweak each preset. As we all know, not all photos are created equal. Think of this as a way to tailor fit the aesthetic to your unique photo. Don't worry, the entire process is super quick and easy. Just check out our preset installation guide if you are new to Adobe Lightroom.
The presets I listed right below are free to use. So if you are using Lightroom mobile, which you can also download for free, you can quickly edit your shots without paying for anything. Go ahead and download as many as you want! I always recommend that you try several until you get the look that you are happy with.
Free Summer Presets for Lightroom Mobile and Desktop
Airy Summer | Free summer preset with soft tones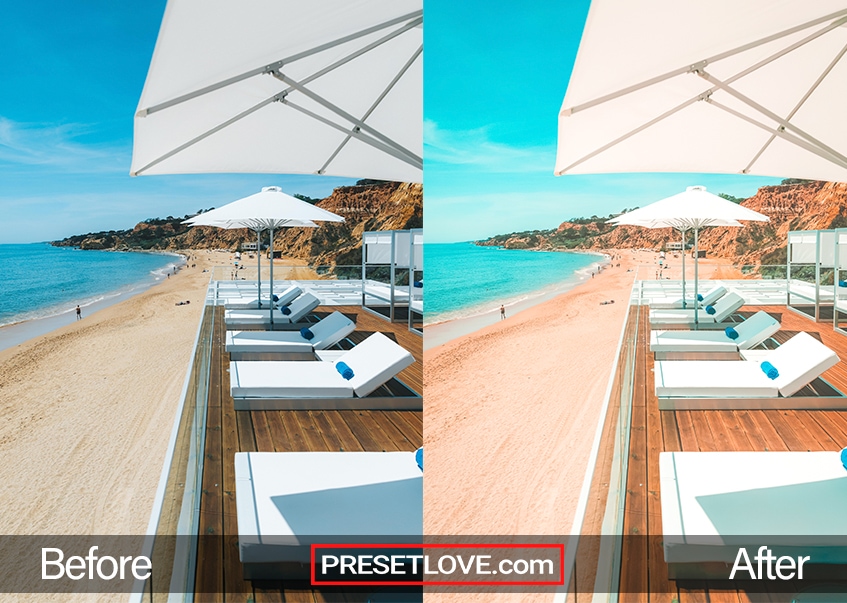 To get the most of that summer feel, Airy Summer adds a nice coating of warm hues. You also get rich colors, as you can see in the example above. Its vibrant aqua hues stand out, and they match the soft airy tones so well.
Preset Overview
| | |
| --- | --- |
| Best for | Vacation photos, Travel, Beach scenes |
| Style | Light Tones, Orange and Teal Pastel, Warm Orange Tint |
Recommended Adjustments
| | |
| --- | --- |
| Dehaze | Use to intensify or soften |
| Highlights | Tweak to brighten or darken sunlit areas |
Summer Solace | Free summer preset with an analog film style
Summer Solace adds a charming analog film warmth to photos. See for yourself in the photo above. Not only does it brighten the image, but it also creates a classic warm overlay with aqua accents. This preset is just incredible at creating a bright, light, and cheerful feel.
Preset Overview
| | |
| --- | --- |
| Best for | Outdoor, Travel, Beach |
| Style | Bright, Warm Color Temperature, Magenta Tonal Accents, Film |
Recommended Adjustments
| | |
| --- | --- |
| Exposure | Use to brighten or darken, depending on the amount of light in your photo |
| Shadows | Adjust if you want to darken shadows for depth |
Lagos | Vivid Summer Preset
If you want an all-rounder summer Lightroom preset, use Lagos. A professional photographer designed this for PresetLove — and is free to download. You can, therefore, see the professional result above: there's a great balance in color, tone, and lighting. I love it on photos of beaches on coasts. Best of all, it is also stunning on outdoor portraits!
Preset Overview
| | |
| --- | --- |
| Best for | Travel Photography, Coasts, Beaches |
| Style | Vivid Film, Airy, Warm, Clear |
Recommended Adjustments
| | |
| --- | --- |
| Dehaze | Clarifies tones |
| Highlights | Adjust to reveal details on bright regions |
Summer Memories | Colorful Summer Preset
Here's a colorful summer preset for your equally colorful summer memories. Summer Memories free preset sets itself apart by having gorgeous colors. I love using this on images that have subjects right at the center. The overall effect emphasizes it all the more. It's definitely a fun preset to try.
Preset Overview
| | |
| --- | --- |
| Best for | Outdoors, Beaches, Travel, Subjects at the Center |
| Style | Vibrant, Warm, Purple Tonal Accents |
Recommended Adjustments
| | |
| --- | --- |
| Vibrance | Tweak the color to your style |
| Contrast | Consider lowering for a pastel look |
A Summer Affair | Summer Preset for Portraits
A Summer Affair produces a clear and polished look. It brightens, adds a realistic warmth to images, and refines tonal depth. I recommend that you use this if you only want to refine your shot and not alter its original look. With this preset, you can get professional results so easily, every time.
Preset Overview
| | |
| --- | --- |
| Best for | Outdoor, Natural Light |
| Style | Bright, Sunny Warmth, Clear, Balanced Tones |
Recommended Adjustments
| | |
| --- | --- |
| Exposure | Control how much light is in your photo |
| Highlights | Optimize the brightest areas |
Summerscapes | Summer preset with lightened tones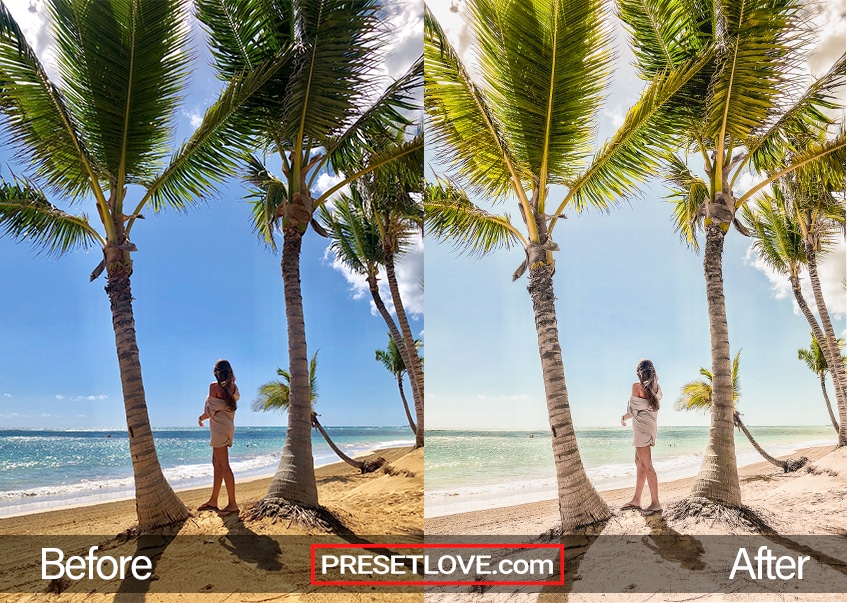 Summerscapes free preset captures the light and chill vibes of summer vacations. It does this by creating a unique balance between warm and cool hues. The result actually looks classic to me. I love it on portraits by the beach, especially with a gorgeous natural backdrop.
Preset Overview
| | |
| --- | --- |
| Best for | Beaches, Outdoor, Travel |
| Style | Bright, Warm, Vivid, Light Cool Tones |
Recommended Adjustments
| | |
| --- | --- |
| Exposure | Adjust the overall brightness of the image |
| Contrast | Tweak the tonal intensity |
Summer HiLights | Retro Matte Summer Preset
Summer HiLights free preset has a beautiful retro matte look. To get this effect, it softens both tones and colors. Its unique adjustments somehow remind me of instant cameras of the 80s. It is definitely a look that you can use on many types of images.
Preset Overview
| | |
| --- | --- |
| Best for | Outdoor, Beach, Travel, Summer Activities |
| Style | Sunny Warmth, Matte, Blue Tonal Accents |
Recommended Adjustments
| | |
| --- | --- |
| Temp | Consider warming up your photo |
| Clarity | Refine tonal clarity |
Get More Presets with Our 300+ Preset Bundle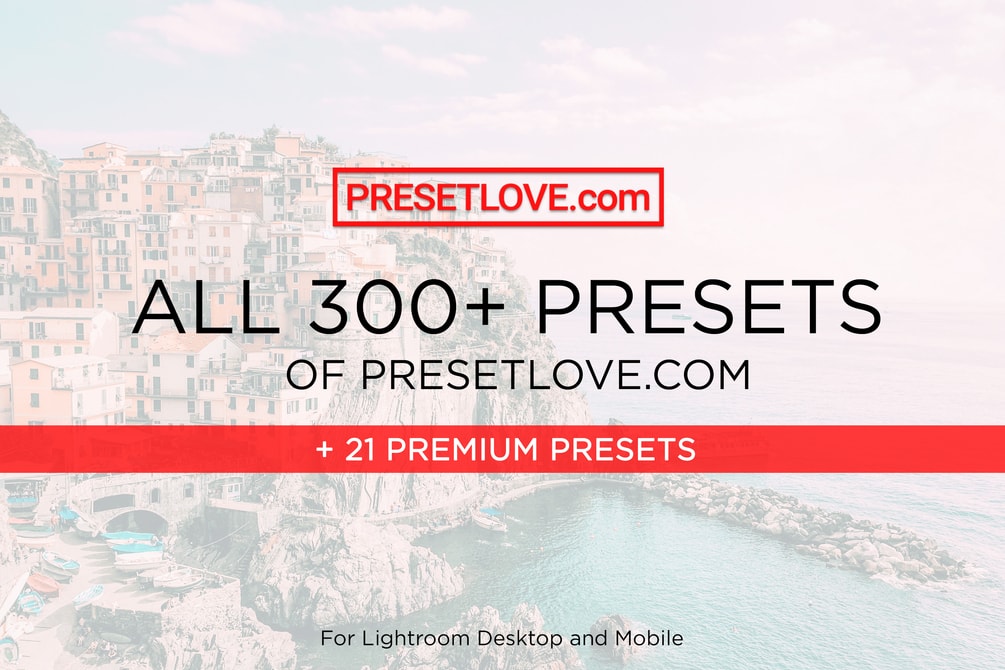 To make things much easier and save time, why not get all 300+ free Lightroom presets on this site in one go! After all, the more presets you have, the more looks you can experiment with. Plus, this comes with 21 exclusive premium presets! Get this best preset bundle if you are looking for a look that's uniquely yours.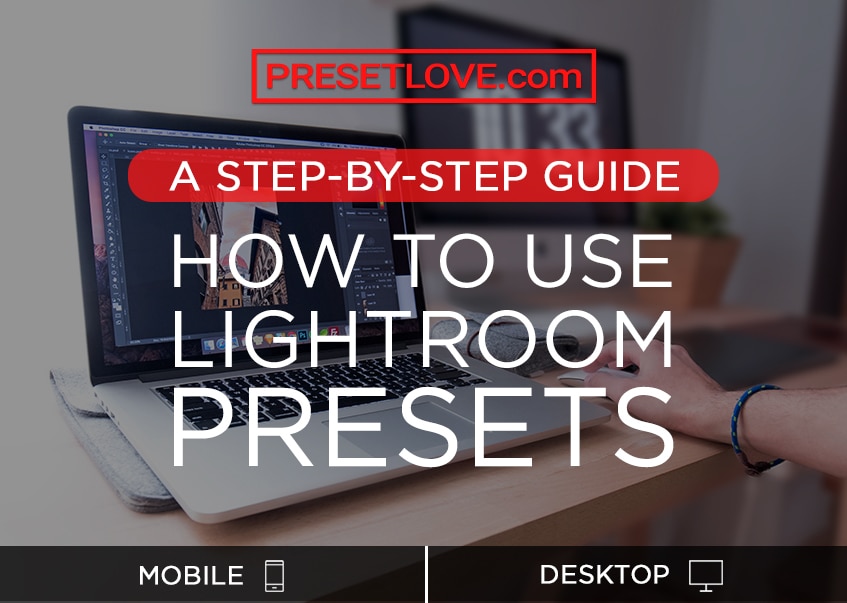 If you need help with Lightroom presets on mobile and desktop, you can always check our guide to learn how to install Lightroom presets. We'll show you how to use DNG formats on the Lightroom mobile app, and XMP on Lightroom CC and Lightroom Classic.