Urban or street photography has its own demands. The photo should look as dynamic as the scene that is often dense with elements and accent lighting. The bold tones and heightened colors portray the atmosphere and experience.
There are just so many looks to try for this type of photography. To make it easy for you, here are the best and free urban Lightroom presets that you can use for various scenes, from wide-angle cityscapes to snapshots of street art. There are warm and cool themes, light and dark motifs.
You can get all of these presets and experiment with different looks. Simply download, install them in Adobe Lightroom, and select the style that you want to apply. If you need help, you can check out our guide to learn how to install Lightroom presets.
FREE Urban Street Presets
Urban Cool
Best for: Street Photography, Cityscapes, Outdoor Portraits
Style: Blue hues, Clear and Bold Tones
Urban Cool is our most popular urban preset, and even the most downloaded of all types. Its cool hues create a unique and attractive modern aesthetic. It also has bold tones that just add a lot of drama and appeal.
Street
Best for: Urban scenes, Night Photography, Urbanscapes, Cityscapes
Style: Blue with Orange Accents, Matte
Street preset applies cool color temperatures that emphasize blue and aqua tones. Its colors add life and vibrance to urban photos, even when scenes are mostly gray with concrete and simple urban elements.
Quiet Street
Best for: Empty Streets, Urban Areas, Natural Sunlight
Style: Vibrant, Finely Textured, Dark Tones
Quiet Street gives photos a mysterious look and feel to urban and street photography. It produces vibrant colors, contrasting tones, and crisp details that fully bring out the atmosphere of an empty city.
Street Art
Best for: Street Art, Graffiti, Signages, Colorful Urban Scenes
Style: Vivid Colors, High-Contrast, Warm Hues
Street Art urban preset has a bold and punchy aesthetic that you expect from any street art. Colors pop, you get high contrast and saturation, and the tones are bold to enhance definition.
Cinematic Urban Presets
Orange and Teal
Best For: Urban Scenes, Travel Photography, Instagram
Style: Orange and Teal Motif, Cinematic Tones
Orange and Teal preset is the most popular in our collection, an all-time favorite among our users. It is a beautiful modern take on everyone's favorite orange and teal color motif. It always makes photos dramatic, moody, and cinematic. Every urban element can look artistic with this preset.
Dark and Moody Urban Presets
Street Blue
Best for: Cityscapes, Street Photography, Urban Portraits
Style: Dark, Stark Tones, Crisp Details, Dramatic Colors
Street Blue is one of the darkest and moodiest urban preset that we have. Its modern aesthetic includes some industrial look and feel, too. You can use this to make street and urban photography bold enough to grab someone's attention.
TVK Drama
Best for: Urban Scenes, Natural Light
Style: Natural, Deeper Dark Regions, Dramatic Lighting
TVK Drama adds drama to urban photography by producing a dark but vibrant style. It keeps the natural look of your shots but adds bolder colors. If you want a more conservative enhancement for your street photography, this is the preset to use.
Fooled by Dark
Best for: Urbanscapes, Horizons, Landscapes, Cityscapes, Nighttime
Style: Radiant Warm Greens, Crisp and Clear Tones
Fooled by Dark layers some green hues in photos to make them look cinematic. It is a colorful and stunning effect. It makes skies look vibrant and even magical.
Rising Star
Best for: Urban Scenes, Cityscapes
Style: Dim, Warm, Deep Tones
Rising Star preset adds a dark and moody look to cityscape and street photography. It adds this modern mysterious feel to all urban scenes, from a snapshot of your neighborhood to a scenic view of the city.
Urban Life
Best For: Street Photography, Urbanscapes, Detailed Photos
Style: Modern, Dark, Textured, Metallic
Urban Life is a detailed modern preset that adds a dramatic or moody feel to urban scenes. It has a dark and silver aesthetic that also serves as a moody motif.
Abandoned
Best for: Abandoned Buildings, Highly Textured Photos
Style: Dark, Grungy, Moody, Industrial, Faded
Abandoned brings out gritty textures of urban photos. This industrial, metallic, effect comes with crisp details and bold shadows that create the dark and moody look. It can also make abandoned places haunting because of its grungy aesthetic.
Urban Portrait Presets
Urban Warm
Best for: Light Urban Scenes, Portraits, Natural Light
Style: Warm, Soft, Light and Airy, Brown Accent Tones
Urban Warm has warm coffee brown hues that bring travel photos to life. It works so well on photos that feature scenic urban scenes and architecture. Its cozy and inviting style also makes it ideal as a filter for multiple photos, an Instagram feed, or even a travel blog.
Downtown
Best for: Street Photography, Street Art, Outdoor Urban Portraits
Style: Sharp, High-Contrast, Vivid Colors, Crisp Tones
Downtown enhances and amplifies the look and feel of urban scenes and portraits. It keeps the photo's natural look but makes its tones and colors stunningly vivid and punchy.
Dark Dream
Best for: Urban Portraits
Style: Vintage, Cinematic, Dim, Soft Matte, Natural
Dark Dream gives photos a dark and dreamy feel because of its soft matte tones. This preset actually has a light vintage film look, unlike what its name suggests. It creates this wonderful blend of tones for a mysterious and moody atmosphere.
HDR Urban Presets
HDR
Best for: Urban Scenes, Cars, Bikes, Sports
Style: Crisp Textures, Bold Tones, Punchy Colors
The HDR preset is all you need to amplify every photographic element and add a dramatic look. It is a one-click HDR wonder. This is definitely the preset for you if you want to make the most of your shot's textures and tones.
HDR Grand Hotel
Best for: Cityscape, Urban Scenes, Architecture, Interiors
Style: Modern, Intense Blue Tones, Cool Vibrant Colors
HDR Grand Hotel produces intense blue hues and makes cityscapes, street photos, and urban scenes vibrant in every way. Even interiors and architecture look stunning with this very polished preset!
Black and White Urban Presets
Documentary
Best for: Photojournalism, Street Photography, Portraits, Urbanscapes
Style: Black and White, Monochrome, High-contrast Tones, Sharp Textures
Documentary preset is best for taking artistic yet realistic portrayals of journalistic moments. Colors are muted to excellently capture emotions in photos.
B&W Nights
Best for: Urban Night Photography
Style: Bold Tones, High-Contrast, Vibrant
B&W Nights black and white preset is specially designed for night photography. Its tones range from true blacks and brilliant whites, so you get a deep contrast. It works best on nighttime urban scenes with accent lighting, like street lamps or headlights.
Dark Contrast
Best for: Portraits, Urban Photos, Landscapes
Style: Vivid, Bold Tones, Modern
Dark Contrast transforms colored photos to high-contrast black and white. It has intensely vivid tones that complement its converted blue and green tones. If you want a bold monochrome look, you should try this black and white preset.
B&W Orange Filter
Best for: Outdoor, Landscapes, Cityscapes, Urban Spaces, Street Photography
Style: Brilliant, Wide Tonal Range
B&W Orange Filter is the preset you should use if you want to have the orange filter effect without having to invest in any gear. It converts colored images to high-contrast black and white as it recreates the look of photos shot through an orange filter.
Premium Urban Street Preset Collections
10 Stormy Urban Fashion Presets
KIIN's 10 Stormy preset pack create a stylish moody look for urban photos. We love it for urban fashion and street photography. It sets a gorgeous aesthetic while also enhancing your shot's definition. You can definitely use this set to create a look for your Instagram or lifestyle blog.
7 Fitness Presets
This Fitness preset collection contains 7 presets that are designed for fitness-related lifestyle blogs and social media feeds. It creates deep bold tones and sets a moody aesthetic. The result? Enhanced healthy skin tones and toned body! It's just a gym junkie must-have preset set.
7 Noir Dark and Moody Urban Preset Set
Noir is a moody preset collection with an elegant dark overlay. All 7 presets in this set add depth to colors and textures. It's aimed to create a cohesive feed and consistent aesthetic for your Instagram, blog, professional photography portfolios. We love how this creates a dramatic but elegant urban look and feel.
6 Mood Dark Moody Urban Presets
This unique premium MOOD set by KIIN contains 2 moody, 2 black & white, and 2 bright presets. They were all carefully designed to accent each other yet keep the stylish cohesiveness. This set will give your images that fashionable 90s Vogue look!
10 Influencer Lightroom Presets for Fashion and City Photos
This ultimate Influencer Lightroom preset collection will give you a modern and stylish urban aesthetic. We love how it keeps the aesthetic looking natural, with warm tones that look great on skin tones. The presets have a fabulous polish that makes images ideal for professional photographers.
10 Urban Gray Presets for Lightroom Mobile and Desktop
This fashionable collection of Grey Lightroom presets is perfect for a modern and elegant urban aesthetic. The minimal look is perfect for city photos, fashion shots, and all urban scenes. The grey overlay in these presets will also give your photos a cohesive and clean look! We love it for Instagram use!
---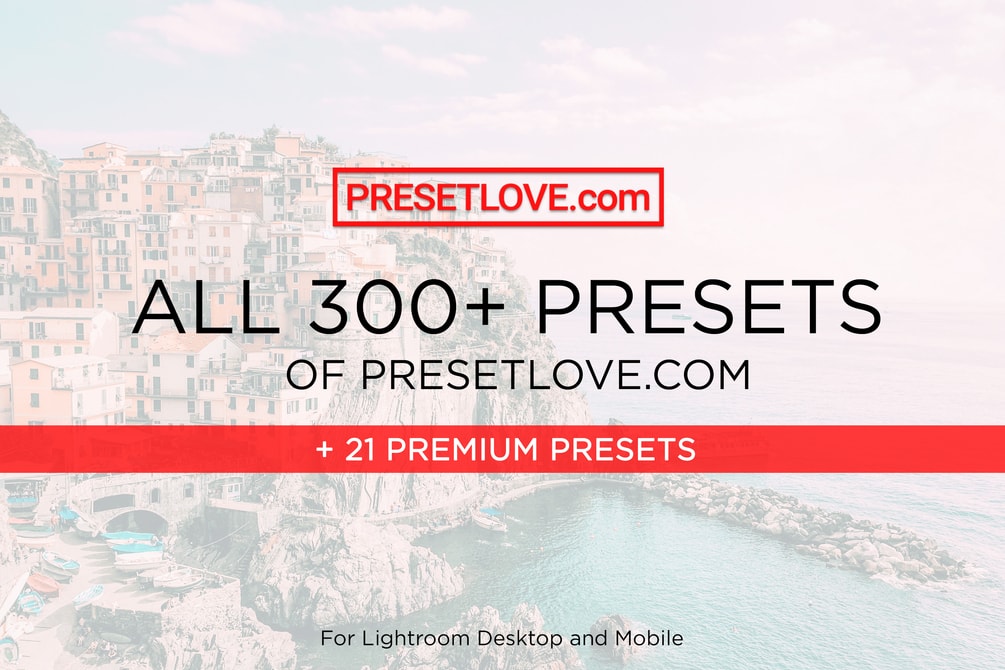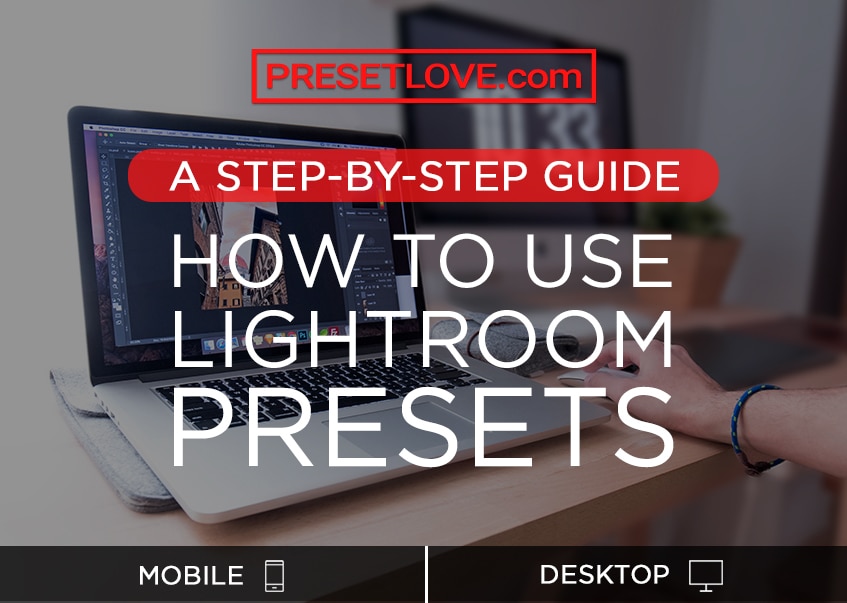 How do I install Lightroom presets?
Don't worry, it is easy to install Lightroom presets! You can learn how to use Lightroom presets on both mobile and desktop. Simply refer to our step-by-step guide to use the mobile DNG format and desktop XMP format.