These Lightroom presets for beaches can instantly transform your vacation photos. You can even choose a specific style or color motif to define the mood of the image. All of these in the list look amazing as Instagram presets, too! They can set a cohesive or uniform style throughout a series of photos or even your entire Insta feed. We tested them on several photos and all look so professionally done.
Many of these presets for Lightroom have a relaxed look and feel, along with a layer of warmth. You can check the examples below to get an idea of the atmosphere that these presets create. You will also see how they also enhance a lot of photographic elements. We just love how you can correct details and set a look all in a few clicks, thanks to these presets.
Here is a few for you to get started. If you need help installing Adobe Lightroom presets, be sure to check out our guide to learn how to get presets to Lightroom.
FREE Lightroom Beach Presets
Here are free presets for Lightroom desktop and mobile that can quickly get you started. These enhance colors and tones very well on beach photos and also set a stunning color motif.
Beach Day
Best for: Beach Photos, Coasts
Style: Warm, Bright, Vibrant, High-Contrast
Beach Day free Lightroom preset beautifully draws out the colors of beaches and coasts. It optimizes the hues of water and sand, with deep blues and shades of orange. It is a go-to preset if you want to fully bring out the photo's vacation vibe.
Airy Summer
Best for: Vacation photos, Travel, Beach scenes
Style: Light Tones, Orange and Teal Pastel, Warm, Soft matte
Airy Summer has a warm take on the airy aesthetic. What we like about this free beach preset is its strong color motif that is perfect for summer and other vacation scenes. Notice how it tweaks cool tones to match its nearly orange tones. It's like the popular orange and teal urban look, but warmer and in matte.
Tropical City
Best for: Tropical Landscapes, Beaches, Coasts
Style: Warm, Vivid, Orange and Teal
Tropical City free preset makes use of the popular orange and teal cinematic motif, but adjusted for tropical landscapes, beaches, and coasts. It has a unique warmth that captures the tropical feel so well.
Lagos
Best for: Travel Photography, Coasts, Beaches
Style: Film, Airy, Warm, Clear
This Lagos free preset is designed to bring out the look and feel of Lagos, Portugal. It captures the light and airy feel that exudes a relaxing vacation atmosphere.
Summer Solace
Best for: Outdoor, Travel, Beach
Style: Bright, Warm Color Temperature, Magenta Tonal Accents, Film
Summer Solace free preset creates a warm matte look that's similar to classic analog films. Its rich colors and soft tones also add a matte style to any beach photo.
Summer Memories
Best for: Outdoors, Beaches, Travel
Style: Vibrant, Warm, Purple Tonal Accents
Summer Memories free preset creates a beautiful effect that mixes warm color temperature and purple tonal accents. The resulting aesthetic is just so cozy, even dreamy. This preset's unique and creative approach will surely grab attention.
Sunset Over the Ocean
Best for: Photos of Sunsets
Style: Vibrant, Clear Tones
Sunset Over the Ocean is a free preset that gorgeously specializes in sunset photos, especially those taken along the beach or coast. It enhances the entire spectrum of colors and makes the entire view much more breathtaking.
Cabo da Roca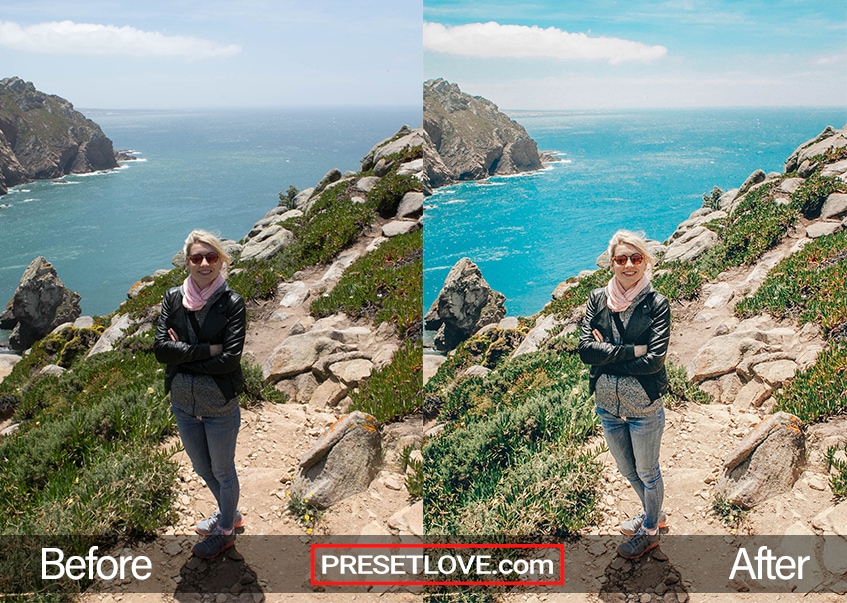 Best for: Coasts, Beaches, Fields, Tropical Scenes
Style: Film, Deep and Rich Colors, Emphasized Depth, Warm
Cabo da Roca free preset captures the calm look and feel of Portugal's Cabo da Roca. It is especially beautiful for travel photos of beaches, coasts, or scenes with a light, tropical, vibe.
Getaway
Best for: Outdoor, Beaches, Natural Light
Style: Bright, Vibrant, High Contrast
Getaway free preset has several custom settings for its hues and amplifies warm colors. What you get is a vibrant and sunny aesthetic that looks incredible on outdoor vacation photos.
Ocean Breeze
Collection: Beach Presets
Best for: Summer Photos, Beach Photos, Coasts, Landscapes
Style: Vivid, Vibrant Blue Waters, Warm Orange Accents
Ocean Breeze free preset creates a stunning aesthetic with its vibrant blues and warm pastel oranges. It even makes details crisp so that there's better depth and definition. We love this preset for making beach photos instantly lively!
Cinque Terre
Best for: Travel Photography, Coasts, Beaches
Style: Vibrant, Film Matte
Cinque Terre free preset is named after Italy's beautiful coastal area and popular tourist destination. It captures the place's vacation feel and the town's dynamic air. You can always count on its rich colors, deeps tones, and warm accents.
A Summer Affair
Best for: Outdoor, Natural Light
Style: Bright, Sunny Warmth, Clear, Balanced Tones
A Summer Affair free vacation preset brings out the lively summer feel in your photos. They will come out bright and warm, with rich hues that look great on skin tones.
Summerscapes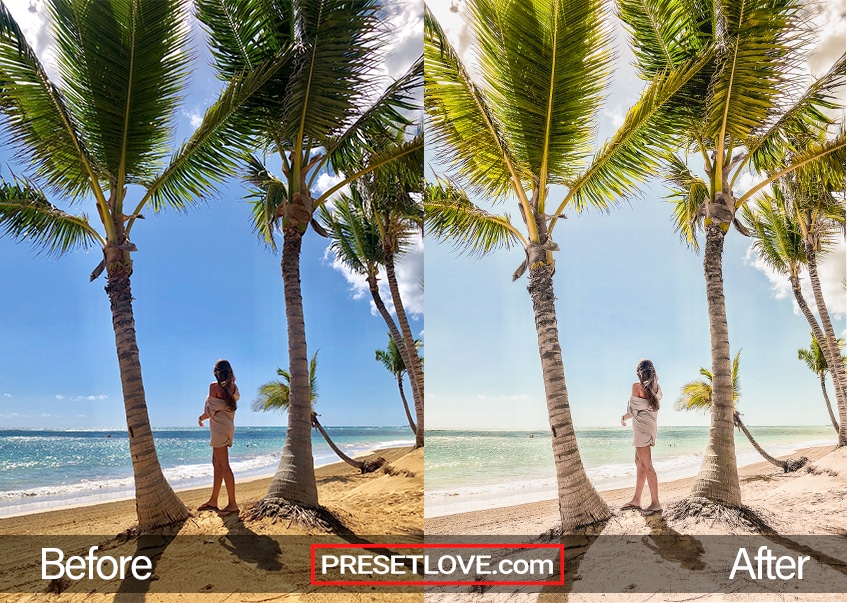 Best for: Beaches, Outdoor, Travel
Style: Bright, Warm, Vivid, Light Cool Tones
Summerscapes free preset transforms blue tones to gorgeous shades of teal, which defines its warm tropical look. The aesthetic includes vibrant tones and an overall matte look.
Summer HiLights
Best for: Outdoor, Beach, Travel
Style: Sunny Warmth, Matte, Blue Tonal Accents
Summer HiLights free preset creates its summer aesthetic by blending warm color temperature, magenta tint, and some blue tonal accents. These all come together to create a unique and relaxing feel.
Premium Beach Presets for Lightroom
Paradise Dream
Best for: Travel, Summer, Beach Photos, Natural Light
Style: Teal Waters, Soft Colors and Tones
Paradise Dream premium Lightroom preset gives vacation photos an elegant matte look. It transforms blue hues into a gorgeous shade of teal. We also just love how it produces warm muted tones for a laid-back, tropical atmosphere.
Pastelscapes
Best for: Beaches, Vacation Photos, Outdoor
Style: Warm Pink, Pastel Hues, Soft Tones
Pastelscapes is a unique premium preset that adds stylish pastels to your photos. It uses these tones to soften the look of images and add a dreamy look and feel. These romantic hues work so beautifully on natural light.
Tropical Tangerine
Best for: Beaches, Outdoors, Sunny Scenes
Style: Matte, Warm Tropical Tones
Tropical Tangerine premium Lightroom preset gives photos a stylish tropical warmth. It creates a style that's anchored on aqua and tangerine hues, combined with matte tones. You can think of it as the beach edition of the popular orange and teal preset!
Sunset Bay
Best for: Outdoors, Sunsets, Beaches
Style: Balanced, Dramatic, Deep Tones
Sunset Bay is a premium Lightroom preset that completely enhances photos of sunsets by the beach. It draws out the orange and teal hues of sea, sand, and sky. This will instantly make your shots look dramatic.
Summer Glaze
Best for: Beaches, Coasts, Travel
Style: Warm Orange, Matte, Balanced Tones, Orange and Teal
Summer Glaze premium Lightroom preset gives vacation photos a stunning tropical orange and teal treatment. It also glazes your images with sweet warm tones and a matte finish. What we find most amazing is how it keeps the entire scene looking natural, even with its custom color motif.
Citrus Premium Preset
Best for: Beach Photos, Outdoor, Coasts
Style: Warm Yellow Tint, Airy, Warmer Colors
Citrus is a premium Lightroom preset that coats images with a yellow tint that looks natural enough to be like sunlight. It further adds a nice vacation feel with its airy tones. What we love most are its color adjustments that expertly pull hues closer to the warm spectrum.
10 Tropical Bali Premium Lightroom Presets
This Tropical Bali preset set will transform greens and cool tones into stylish hues. This will also make some magentas pop and enhance your skin tones! These presets look amazing on travel, beach, poolside, jungle, fashion, yoga, or tropical food shots. The unique color scheme makes it ideal for professional photographers.
6 Bahamas Premium Matte Travel Presets
Bahamas premium travel preset pack is a super cool set for beach images. It will enhance those turquoise colors and make the blue tones look dreamy and tropical. You will also be captivated by the tropical accents of golden orange notes and faded greens!
6 Sunshine Lightroom Presets
These 6 Sunshine premium preset pack looks incredible because of its warm, summer feel. They will brighten, transform blues and yellows, and tan skin tones without overdoing it.
5 Maldives Premium Tropical Beach Lightroom Presets
The blue hues of these Maldives preset collection are just stunning. You get those vivid yet crystal clear waters and warm vibe. This pack just looks incredible on photos of beaches, resorts, and other tropical vacation spots. You simply and fully get the tropical paradise atmosphere.
5 Malibu Premium Beach Blogger Lightroom Presets
This Malibu professional presets create stunning bright turquoise hues on beach photos. You will also love its warm pink accents that go so well with the tan effect that it applies.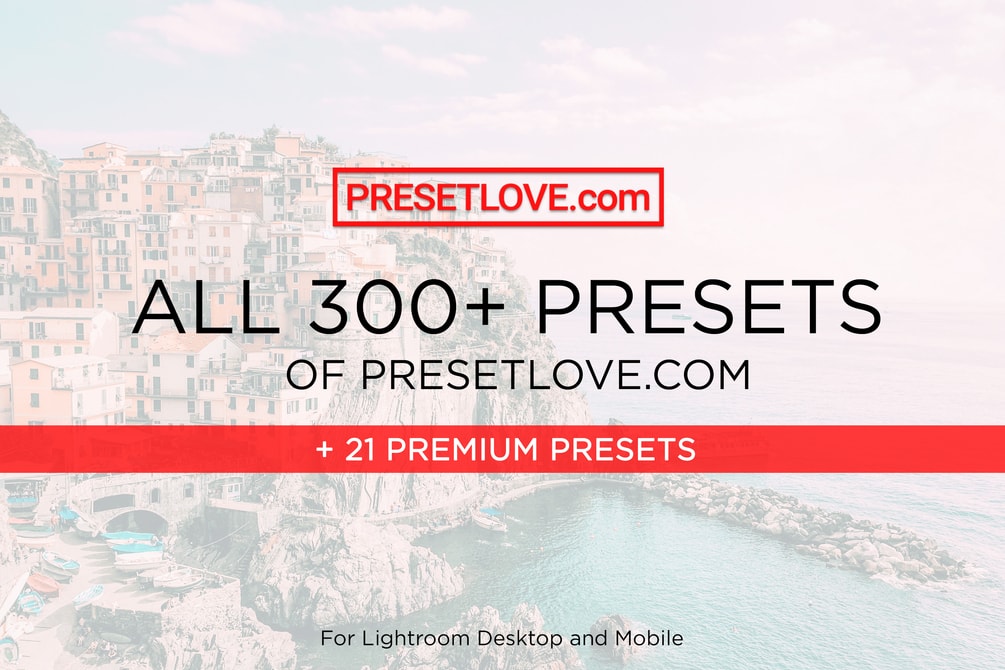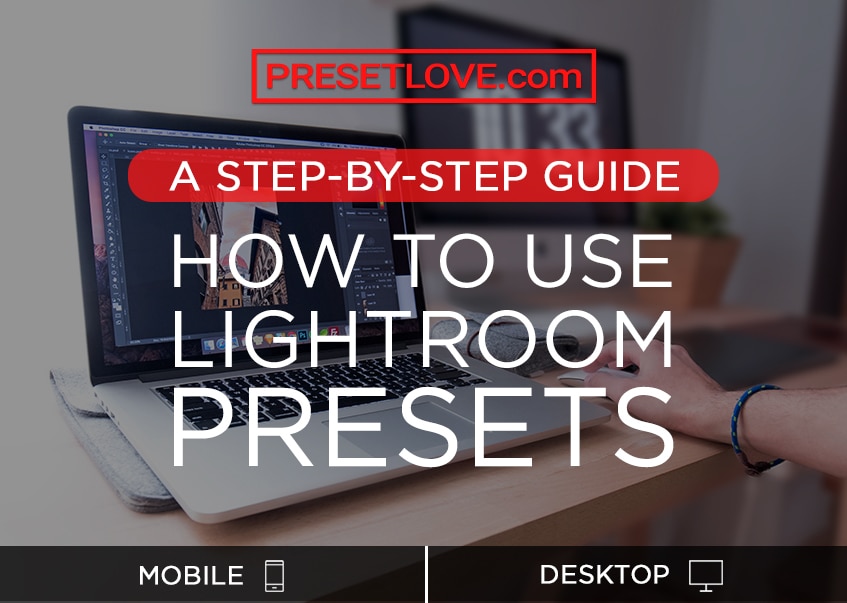 Need Help Installing Presets?
We prepared a comprehensive guide for you. This will teach you how to use Lightroom presets to easily enhance your photos.

We'll show you how to download and install DNG preset formats on the Lightroom mobile app, and XMP on Lightroom CC and Lightroom Classic.