Use these red Lightroom presets to make shades of red pop in your photos. After all, red is the most eye-catching of all colors — this effect just looks great on images that are designed to grab attention. You can strategically use this aesthetic on your social media, especially if you want a certain picture to pop on your feed.
As with all our presets, these are simple to use. You can also refer to our preset installation guide for step-by-step instructions that beginners can easily follow. Once you are set, go ahead and download these free Adobe Lightroom presets.
FREE Red Lightroom Presets
Vivid Red | Lightroom Preset for Red Accents
This Vivid Red preset is so striking and can save you a lot of time. Instead of muting the saturation per color, simply download and apply this preset to your photo. This preset mutes other colors to accentuate red, as you can see in this portrait:
Vivid Red Preset Overview
| | |
| --- | --- |
| Best for | Photos with red accents on subjects or foreground objects |
| Style | Accentuated reds, unsaturated colors |
Recommended Adjustments
The adjustments I suggest here are somewhat granular, but they are great if you want to be specific about the colors you want on your photo. Here's how you find them:
While under the Develop tab on Lightroom Desktop, scroll to the HSL Panel on the right. Expand it to reveal all color settings.
While editing on Lightroom Mobile, navigate to Color > Mix. You can select a color at a time from the top bar.
| | |
| --- | --- |
| Saturation (under the HSL Panel) | Reveal some colors according to preference, or to optimize skin tones |
| Luminance (under the HSL Panel) | Adjust lightness and richness per color |
To make the most of this style, apply this Vivid Red preset to images that already have a dominantly red hue, on the subject or select foreground elements. Best of all, you can still apply this preset to portraits! The preset preserves some oranges hues for the skin tones. Just follow my suggested tweaks above if you want to get a more accurate look.
Red Dawn I | Best of our Free Red Hue Lightroom Presets
This Red Dawn I preset is ideal if you have an image that you want to dramatically transform into red hues. You will not need a specifically red photo for this one — the preset itself will turn your image's colors into stunning reds.
I love how creative the results always are with this preset. I suggest you use it on cityscape and landscape photos so you can make the most of its tonal effects. Just look at those gorgeous light streets in the example above.
Red Dawn I Preset Overview
| | |
| --- | --- |
| Best for | Photos with red accents on subjects or foreground objects |
| Style | Accentuated reds, unsaturated colors |
Recommended Adjustments
| | |
| --- | --- |
| Blacks | Great if you want to darken blacks further for added contrast |
| Dehaze | Create punchier contrasts while keeping tones balanced |
Recommended Premium Red Lightroom Preset
Rouge Pro | Red-Themed Lightroom Preset with Blue Accents
This Rouge Pro premium preset is a special one. While it has red accents, the color profile of the entire preset is custom designed. It creates an aesthetic that is beautifully unique and creative.
The complementary blue or aqua tones set this preset apart from all other red presets, or from any type for that matter. You can even easily see how the color combination produces such a rich look. Because of all these, I highly recommend this preset for a stylish and cohesive look for your social media posts.
This premium preset is exclusively available to our Preset Bundle.
Rouge Pro Preset Overview
| | |
| --- | --- |
| Best for | All types of photography |
| Style | Matte, rich red and aqua tones |
Recommended Adjustments
| | |
| --- | --- |
| Contrast | Control tonal intensity |
| Whites | Adjust intensity of bright areas |
Get More Presets with Our 300+ Preset Bundle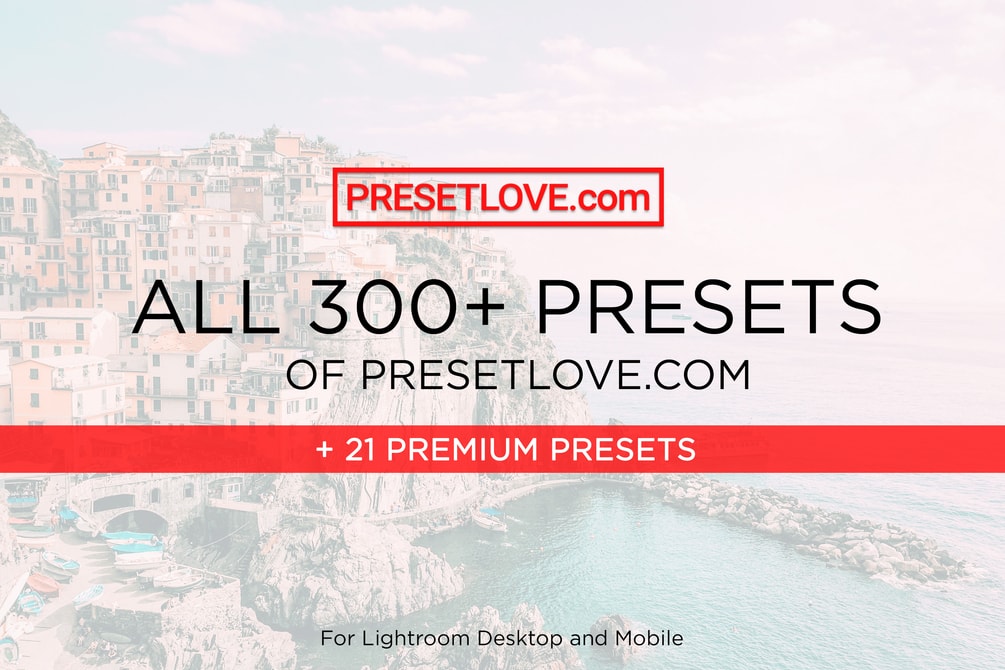 To make things much easier and save time, why not get all 300+ free Lightroom presets on this site in one go! After all, the more presets you have, the more looks you can experiment with. Plus, this comes with 21 exclusive premium presets! Get this best preset bundle if you are looking for a look that's uniquely yours.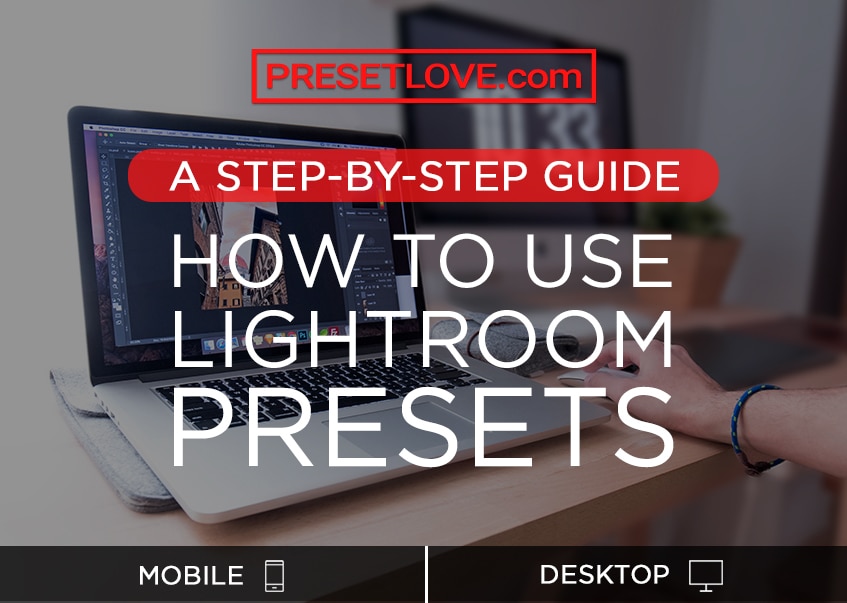 If you need help with Lightroom presets on mobile and desktop, you can always check our guide to learn how to install Lightroom presets. We'll show you how to use DNG formats on the Lightroom mobile app, and XMP on Lightroom CC and Lightroom Classic.