Newborn photography calls for a beautiful soft aesthetic. To get it right from the start and save time, we use these free Lightroom presets on desktop and mobile.
These always help us select the best look for our photos! Even better, having all these presets allows us to test several styles on our images within just a few seconds. If you need help, you can always check out our handy guide and learn how to install Lightroom presets.
Whatever style you choose, remember that every newborn photo will need a visual motif that is captivating enough to get an emotional response. You should go for something that can bring out the best of the baby's features and beautiful raw expressions. We usually also consider the color scheme, textures of materials, lighting, and skin tone.
Here are the best free newborn Adobe Lightroom presets that you can download now. These consistently produce unique and cohesive looks. Don't just take our word for it, try them yourself!
Newborn
Best for: Diffused Light, Newborn and Children
Style: Clear, Warm Pastels
The Newborn preset perfectly brings out the beautiful, tender, features of babies and their milestones. We just love its gentle aesthetic of soft pink and violet pastels.
New Life
Best for: Newborn, Children, Family, Portraits
Style: Soft Tones, Light and Airy, Pastel Pink
New Life has a light but rich color motif that just captures the warmth and delicate beauty of newborn infants. It also produces a charming, airy, feel by adding a touch of pink.
Pastel Warm
Best for: Portraiture, Newborn and Children, Instagram
Style: Warm, Pastel Brown, Clear Tones
Pastel Warm gives photos a soft and warm look by adding pastel brown tones. Its beautiful color motif looks great on a lot of photos because of how expressive it makes them. This preset is simply perfect when highlighting a baby's expressions and the photo's overall feel.
Clover
Best for: Newborn and Children, Portraiture
Style: Clear, Balanced Tones, Light Magenta Accent
Clover applies light but stunning enhancements to photos. It keeps things looking natural by blending lighting and colors very well. It then keeps things interesting by adding a tinge of magenta. If you are going for a natural but lightly accented look for your newborn photography, this is the preset for you.
Bright & Sweet
Best for: All Types of Portraits, Wedding, Newborn, Pets
Style: Warm, Creamy Pastels, Balanced Tones
Bright & Sweet makes it to this list because of its warm and inviting aesthetic. It works well on any photo that needs a soft but dramatic treatment. We love it for its delicate creamy pastels and overall cozy feel. It may slightly be a departure from the usual light look of newborn photography, but it still produces gorgeous, very artistic, results.
5 Baby Presets for Lightroom Mobile and Desktop
This Baby professional preset pack by our friends at KIIN creates a charming soft matte look that's perfect for newborn photos. Its calm aesthetic works well with newborn, baby, family, interior, lifestyle, and kids' photos.
5 Mother Preset Collection for Lightroom Mobile and Desktop
What I love the most about these Mother professional Lightroom presets are their color motif. The aesthetic is not only colorful but also elegant because of its matte texture. It's great for indoor and outdoor photos, and every shot looks expressive with these presets.
You can get all our 300+ presets!
We've made it easy for you to download all 300+ free Lightroom presets on our website! This special preset bundle also includes 21 premium presets. Be sure to check it out.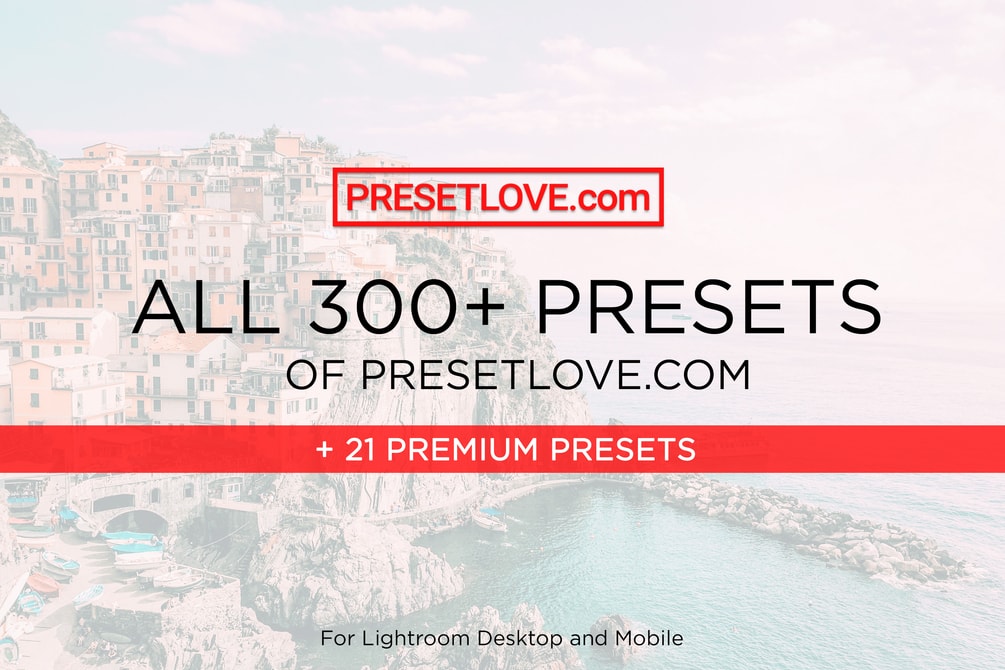 How to Use Lightroom Presets
It is easy to transform your photos with our presets! Check out our step-by-step guide to learn how to add presets to Lightroom mobile and desktop using both DNG (mobile app) and XMP (Lightroom CC and Lightroom Classic) formats.