Modern Lightroom presets will easily create a stunning contemporary look on your photos. This aesthetic is easy to spot because of its usually bold elements. They produce vibrant colors, deep contrasts, crisp textures, and a clean look that only modern cameras produce.
The presets may also include some special effects that make photos even more exciting. They can feature splashes of color or unique lighting effects. It is fun to play around with these presets on any shot, regardless of lighting condition. We recommend that you download as many of these as you can to see how they look on your shots. This is also a great way to find the right style for you.
All these presets are available for Adobe Lightroom mobile and desktop. You can check our guide on how to install Lightroom presets if you need help using them.
Click here for the preset bundle If you just want to get all our free presets in one go, plus a bonus of 21 premium presets.
Free Modern Lightroom Presets
HDR
Best for: Urban Scenes, Cars, Bikes, Sports
Style: Crisp Textures, Bold Tones, Punchy Colors
What can be more modern than this free HDR preset? It is all you need to amplify every photographic element. The resulting photo will just pop and grab attention.
Urban Cool
Best for: Street Photography, Cityscapes, Outdoor Portraits
Style: Blue hues, Clear and Bold Tones
Our most popular free urban preset, Urban Cool, will give your images a rich blue aesthetic. This modern look beautifully creates a contemporary or industrial vibe. The tones are so rich and you get the most of every detail in urban photos.
Night Leaks
Best for: Bright, Urban Night Photography, Scenes with Street Lights
Style: Vibrant, Colorful Light Effects, Clear Tonal Contrasts
Night Leaks free preset creates a modern look by adding a colorful visual effect. It actually reminds us of a prism light, like a rainbow glow for your images. We especially love it on urban night scenes because of how the effect looks against street lights.
HDR Grand Hotel
Best for: Cityscape, Urban Scenes, Architecture, Interiors
Style: Modern, Intense Blue Tones, Cool Vibrant Colors
If you have a cityscape or a colorful street photo, use this free HDR Grand Hotel to produce intense blue tones and vibrance. It's the ultimate preset to use if you want colors to pop. Even interiors and architecture look stunning with this very polished preset!
Red Dawn I
Best for: Urban Scenes, Landscapes, Cityscape, Night Photography
Style: Red Tones, Vivid, Moody, Modern, Futuristic
Our Red Dawn I free preset transforms night photos into futuristic red monochrome. This modern look is so fun to play with! It can completely alter the mood of your shots and make even make them look like sci-fi movie stills. So eerie and dramatic.
Matriculated
Best for: Versatile, Urban, All Photos
Style: Cinematic Green Tones, Modern, Vivid
What can be more modern and futuristic than the Matrix? This cool and free Matriculated preset creates its signature look with a tint of electric green. We love this effect on tech shots or scenes with an industrial, or virtual, theme.
Premium Modern Lightroom Presets
High Key
Best for: Mostly White Photos, High-Key Images, Product Photography
Style: Clean, Neutral Whites, Soft Colors
High Key has a gorgeously clean and modern look. Its neutral whites look beautiful on photos of modern interiors and fashion. We especially love how it can create a sophisticated look without making images look too edited or artificial. This preset is also perfect for professional photographers doing studio and outdoor photography.
12 Clean Lightroom Presets for Mobile and Desktop
KIIN's 12 Clean Presets can stylishly create a trendy modern look for you: it's bright, airy, clean, vivid, and light. The set blends colors and tones so well that you can easily use it to set your Instagram feed's look. Best of all, with 12 variations, you can easily apply the aesthetic to any shot.
8 Vibrant Modern Presets for Lightroom Mobile and Desktop
These 8 Vibrant Presets by KIIN create a modern look with vivid colors and deep tones. You get attractively defined elements on any shot, regardless of lighting. We just love how the colors look so rich with this preset. It even uniquely sets the hues! Definitely a must-have if you want to make the most of those colors.
10 Stormy Modern Urban Lightroom Presets
These 10 Stormy Professional Presets sets a modern urban look. You get deep tones, dark and dramatic lighting, and crisp details. The effect is so fashionable and trendy. It is just perfect for social media and even fashion photography!
300+ Preset Bundle with 21 Exclusive Premium Presets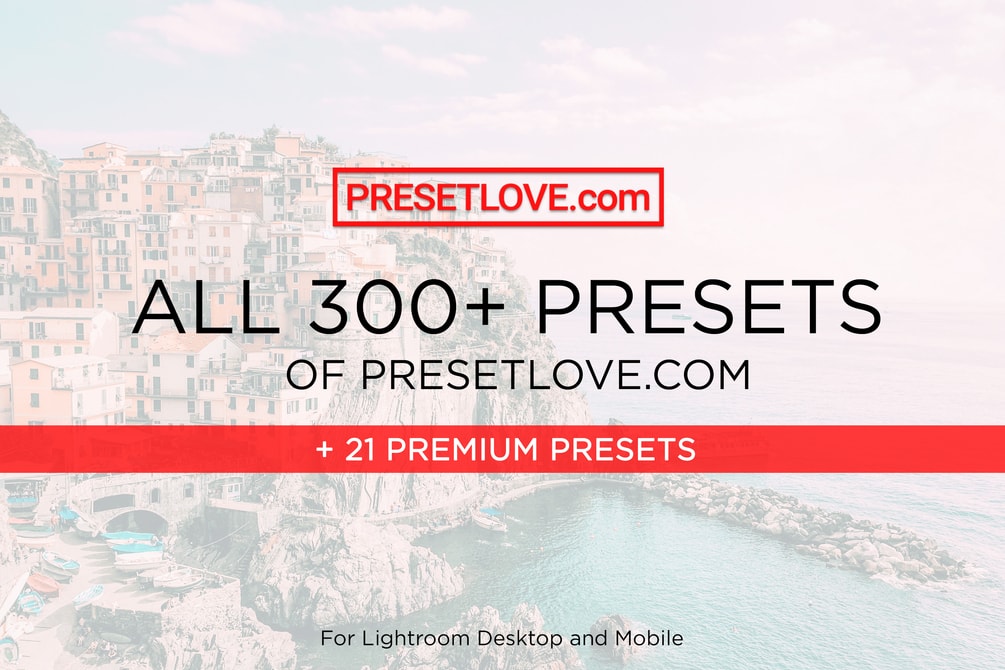 To make things much easier and save time, why not get all 300+ free Lightroom presets on this site in one go! After all, the more presets you have, the more looks you can experiment with. Get this best preset bundle if you are looking for a look that's uniquely yours. View and Download 300+ Preset Bundle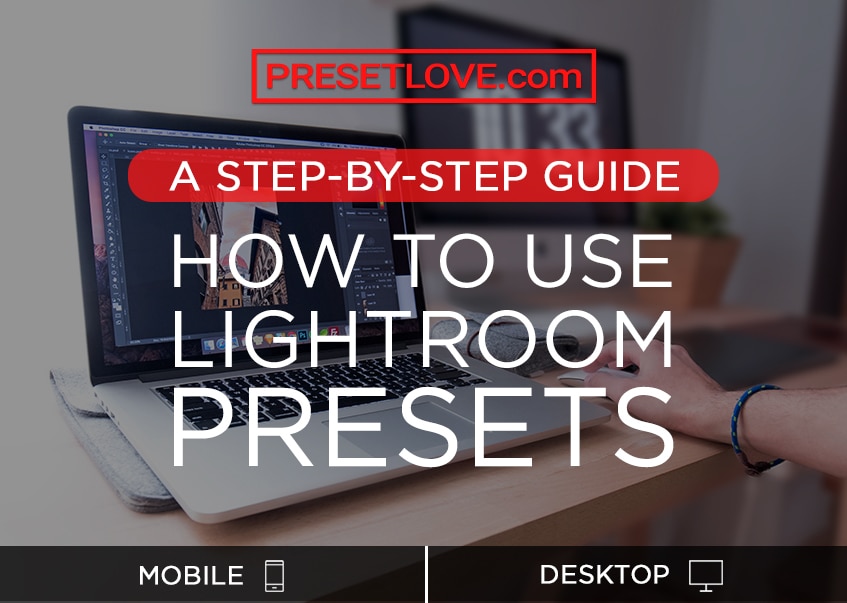 If you need help with Lightroom presets on mobile and desktop, you can always check our guide to learn how to install Lightroom presets. We'll show you how to download and import DNG formats to the Lightroom mobile app, and XMP to Lightroom CC and Lightroom Classic desktop applications.