Vintage Lightroom Presets now make it easy to make photos look like you shot them in old film. You can get that classic grainy look, elegant unsaturated colors, and soft tones. This aesthetic just instantly adds drama and a nostalgic feel.
Even the vintage look comes in different styles. It depends on what film it tries to replicate, or from what time period. We suggest that you try as many as you can so that you can choose the best look for your photos. You can choose several from this list or download all of our free presets in one go.
You can always check our guide to learn how to install presets to Adobe Lightroom mobile and desktop. It is easy to follow and set up! If you want more of the film aesthetic, you can check out our collection of film presets.
Free Vintage Lightroom Presets
The free vintage Lightroom presets below are available for Lightroom mobile and desktop, so you can use them completely free using your phone app. Notice that we also indicated our suggestions below each photo as a guide. You can always check out more before-and-after examples by clicking a preset's download button.
Warm Retro Free Warm Vintage Preset
Best for: Diffused Lighting
Style: Soft Matte, Retro, Warm
Warm Retro free preset adds beautiful blended warm tones to create a timeless film look. Like most vintage photos, this free preset produces brighter but slightly muted images. Its soft aesthetic adds to its unique style.
Warm Vintage Free Warm Old Film Preset
Best for: Indoor and Outdoor
Style: Yellow and Brown Tint, Amplified Contrast, Deep Tones
Warm Vintage free preset coats photos with yellow and brown tones to recreate the vintage aesthetic. Its deep contrasting tones make it unique! We love how attractive its darkened highlights look, too! Overall a gorgeous matte effect.
Autumn Vintage Free Fall Lightroom Preset
Best for: Indoor and outdoor images of fall
Style: Vintage, desaturated tones, warm temperature
Autumn Vintage free preset is perfect in any autumn picture! It beautifully blends brown fall hues and the signature tones of vintage film. Your photos would always get the best combination of both styles.
1985 Free Retro Film Preset
Best for: Versatile, Indoor and Outdoor
Style: Magenta Hues, Soft Blues
1985 free preset recreates the light magenta tones and pastel blues of 1980's films. Just look at how it creates a timeless and cinematic look in one go! Even with its softened tones, the preset still produces rich colors and balanced tones.
Vintage Architecture Free Vintage Travel Preset
Best for: Historical Architecture, Travel, Urban
Style: Warm color temperature, Tinted Tones, Desaturated
Vintage Architecture free preset creates a vintage feel by applying several adjustments in warmth. We love its blend of tints especially on photos of old intricate architecture. Try it on travel photos that feature historical structures!
Vintage B&W Free Black and White Vintage Preset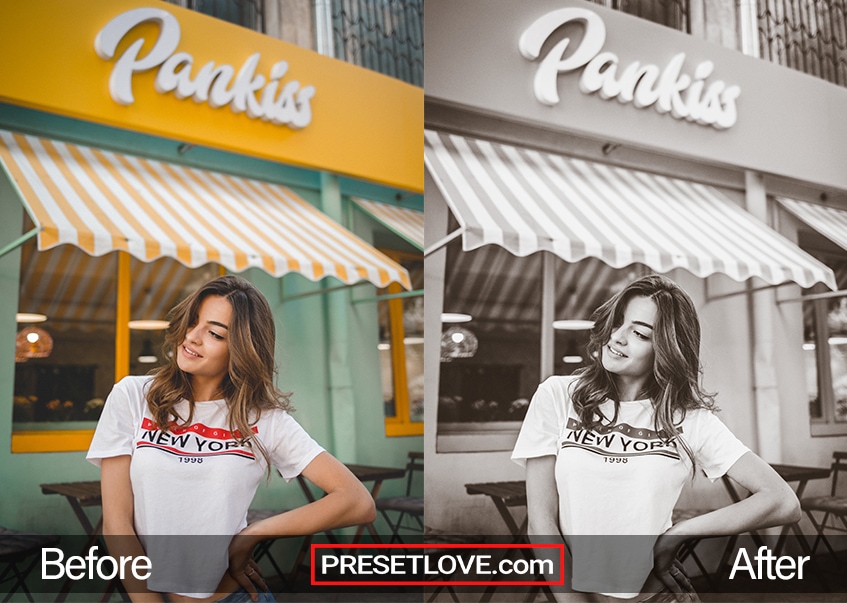 Best for: Portraits, Documentaries, Photojournalism
Style: Bright, Balanced Tones, Brown Accents
Vintage BW free preset makes new photos look old again by converting colored images to monochrome and adding brown tints. As a result, the browns not only create a vintage aesthetic but also create a rich and dramatic look.
Vintage Pop Free Retro Portrait Preset
Best for: Portraits, Indoor and Outdoor
Style: Vibrant, Classic Matte, Crisp Midtones
Vintage Pop free Lightroom preset that gives photos a vivid vintage aesthetic. It doesn't wash out colors and tones like many old film presets. All these settings will always get the right retro look, punchy tones, and attractive colors.
Vintage Garden Free Old Film Garden Preset
Best for: Gardens and Landscapes
Style: Undersaturated, Light, Old Film
Vintage Garden free preset brings the muted style of old gardening books to your digital photos. It applies a series of adjustments to colors and tones to recreate the iconic style. The result looks like old prints! You can apply this effect on photos of greenery if you want to capture the classic look.
Kodak Funtime Free Instant Retro Film Preset
Best for: Well-Lit Scenes, Natural Light
Style: Retro, Warm, Light, Instant Film
Kodak Funtime free classic film preset applies a charming retro film effect of Kodak's single-use camera. We love its light and warm tones that add a cozy, nostalgic, atmosphere. Its aesthetic is just so charming, too!
Retro Wedding Free Vintage Wedding Preset
Best for: All Wedding and Engagement Photos
Style: Sepia, Brown Monochrome, Balanced Tones
Retro Wedding free vintage wedding preset helps you achieve an old film look on wedding and engagement photos. It converts any image into a rich sepia, with deep and well-defined tones. This is ideal if you want to add a vintage film aesthetic on your shots. Makes recalling the big event even more nostalgic!
79th Free Retro Film Preset
Best for: Versatile, Indoor and Outdoor
Style: Soft, Matte, Magenta Hues, Vintage
79th free preset can give any shot a retro feel with its light magenta hues. Its look is close to Polaroid film, but with a light magenta. We just love the look of its warm vintage motif that works great even when shooting indoors.
Vintage Ocean Free Ocean Lightroom Preset
Best for: Sailing Photos, Ocean Shots, Beach, Travel
Style: Soft Colors, Accent Browns, Warm Violet
Vintage Ocean free preset adds a violet tint on photos and softens tones. It also has light brown accents to more accurately recreate an old film look. These adjustments just create a stunning look each time.
Vintage Vixen Free Vintage Film Portrait Preset
Best for: Natural Light, Portrait, Landscapes, Travel
Style: Warm Retro, Fine Grain, Matte
Vintage Vixen free preset that creates a warm retro style. The preset simulates the classic light and grainy look of film. We highly recommend it for outdoor portraits. You will just love how its retro tones blend with natural light.
Rustic Vintage Free Old Film Camera Preset
Best for: Outdoor, Natural Light
Style: Dim, Muted, Faded, Yellow Tint, Purple Tonal Accents
Rustic Vintage free preset applies a vintage film camera style. It uses custom color and light settings to create muted yet moody tones. These effects will definitely bring you back in time.
Gypsy Soul Free Green Vintage Film Preset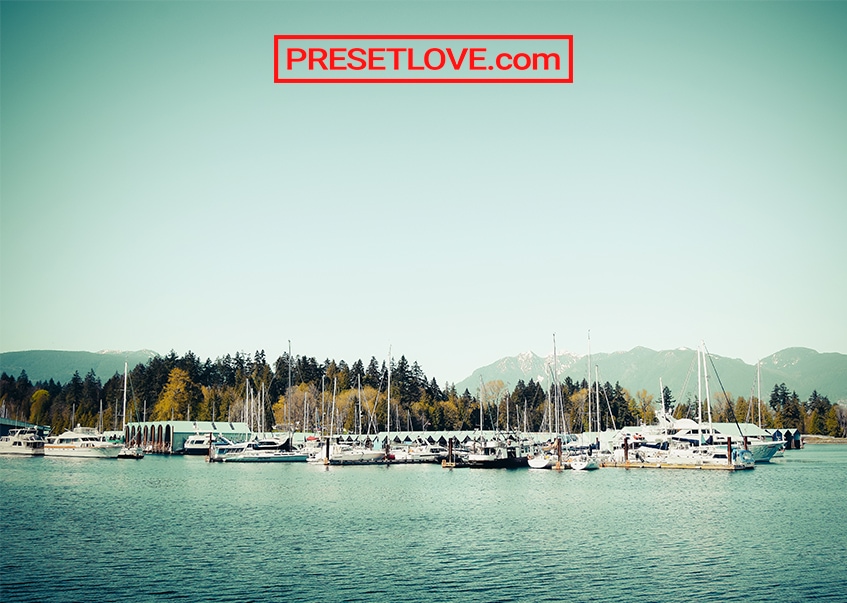 Best for: Natural Light, Outdoors
Style: Vintage Film, Soft Matte
This Gypsy Soul preset uses green tones to create a nice serene look. This style is great for outdoor shots or any photo with a lot of natural light. The result you get will also look so charming with its soft matte vintage style.
Vintage Frame Free Retro Frame Preset
Best for: Outdoor, Travel, Natural Light
Style: Warm, Muted Tones, Warm White Border
Vintage Frame free preset really adds the retro frame that you see in the photo. You get the beautiful, warm, vintage tones, plus that fun old frame. It looks great on any photo!
Premium Vintage Lightroom Presets
Our friends at KIIN Presets also created these beautiful vintage Lightroom presets below. These sets will definitely give you that professional, influencer, aesthetic. Their styles look amazing on Instagram feeds, too! You just get that clean, cohesive, look.
Vintage Lightroom Presets for Mobile and Desktop
These 7 Vintage premium Lightroom presets have a warm, cozy, vintage feel. They focus on setting a color motif made of browns and deep oranges. They're amazing on portraits, fashion photography, travel, and even indoors! The set is so powerful that you can apply them to all of photography.
Hazelnut Vintage Influencer Lightroom Presets
These 3 Hazelnut premium presets have a stylish vintage look that you will just love on portraits and fashion shots. It is so elegant and sophisticated. Just imagine how it looks on an entire social media feed! These will help give your photos a high-fashion aesthetic.
Vintage 90's Retro Lightroom Presets
Get that vintage 90's analog film look with this premium 90's Vintage preset collection! All bright yellows, reds, and blues are toned to the unmistakable 90's hues. The preset pack has 7 variations that will allow you to really play around and find your perfect vintage look. This is even perfect for professional photographers doing portrait studio photography.
1980's Retro Lightroom Presets
This gorgeous 1980's retro preset set will enhance your shots and give them a real retro-chic feel! The premium collection includes 10 different presets that will look equally good combined in one feed.
300+ Preset Bundle with 21 Exclusive Premium Presets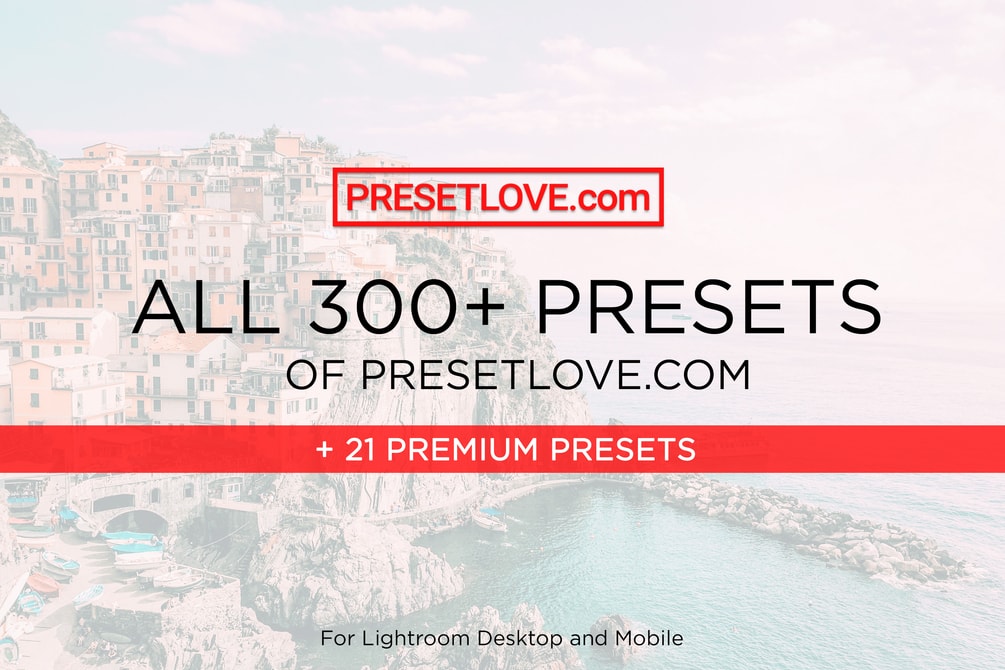 BEST PRESET BUNDLE. To make things much easier and save time, why not get all 300+ free Lightroom presets on this site in one go? After all, the more presets you download, the more looks you can experiment with. Best of all, you get an exclusive bonus of 21 Premium Lightroom Presets! All are available for Lightroom mobile and desktop.
⭐⭐⭐⭐⭐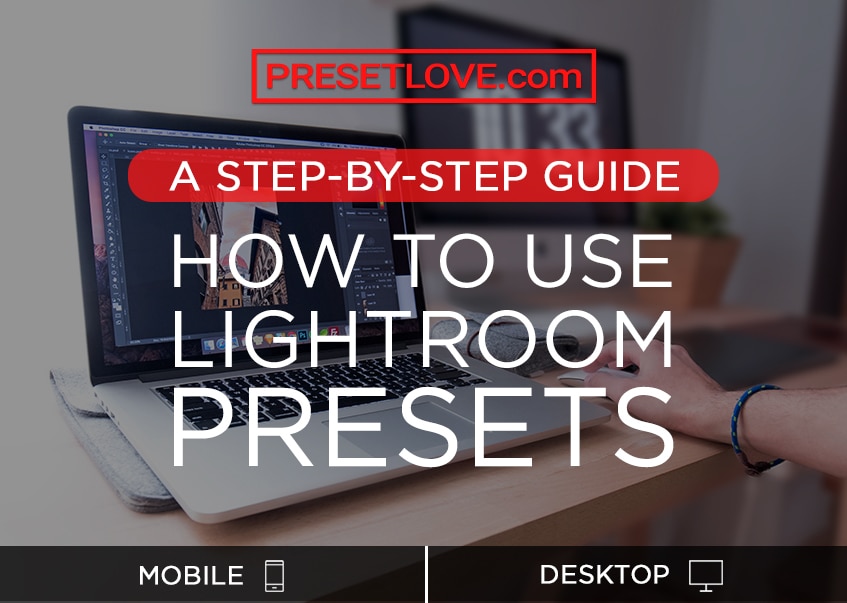 If you need help with Lightroom presets on mobile and desktop, you can always check our guide to learn how to install Lightroom presets. We'll show you how to use DNG formats on Lightroom mobile app, and XMP on Lightroom CC and Lightroom Classic.