The Vintage BW Preset is a free lightroom preset that makes new photo look old again by dramatically removing bright colors. It is less saturated and often have a flat feel that turns all other hues to black and white. It sometimes adds brown tones in shadows, increasing whites and clarity while decreasing highlights. Vintage preset produces a good outcome in taking your new pictures back in time. It gives that nostalgic effect.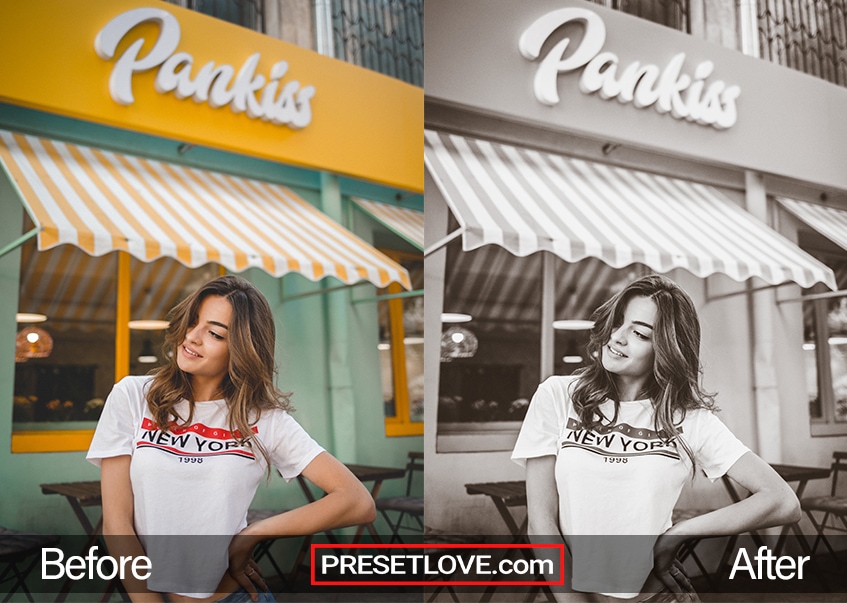 In this Pankiss photo, all colors were omitted deliberately which gives it a timeless feel. There were also added brown tones in shadows that makes it more feel retro.
The Vintage BW preset dramatically mutes the bright colors especially the bronze equestrian sculpture of this Joan of Arc photo in Rue de Rivoli. Only black and white hues are retained that it looked like the picture was taken back in the early 1900s.
Similar to the previous photo, the after image of this travelling guy looks antiquated as the vintage BW preset relatively treated the colors black and white. The whites and shadows are both increased in this photo.
The after photo of this black fuel image shows how the warm tones are de-saturated. It decreases the highlights while increasing the clarity of this film.
Again, on this model in veranda picture, the vintage BW preset removed all other warm tones from the model and the background building keeping only the sophisticated black and white monochrome hues.
You can absolutely use Vintage BW as is, right out of the box. With any preset you might need to make adjustments to accommodate your specific camera, settings, lighting and subject matter.
Entirely Adjustable
Compatible with Lightroom 4, 5, 6 and CC
Performs with both PC, Mac and Mobile
Applicable to both RAW and JPG images
100% Free
THREE MORE GREAT PRESETS
by Forrest Lane
by Rachel Carter
by Rachael Towne