Nothing compares with the classic monochrome look. We can instantly associate the black and white aesthetic to vintage cameras and professional film photography. It is not a surprise that it is timeless; it is used widely even until now.
In the absence of color, monochrome makes scenes and portraits look compelling using intricate tones. The style draws attention to other compositional elements. Not to mention how it makes the photo more dramatic, nostalgic, and even photojournalistic.
Here are the best Lightroom presets that we compiled for you, guaranteed to produce stunning results. Our photo examples should give you ideas on how and when to use monochrome in photography.
If you need help with the presets. you can check out our guide on how to add presets to Lightroom on both mobile and desktop.z
Black and White Lightroom Presets for Portraits
Best for: Portraits, Natural Lighting, Outdoor
Style: Brilliant, Bold Dark Regions, Matte, Textured
This monochrome presets has elegantly crisp tones. Black & White OX has soft light regions that you can easily notice. This effect creates a subdued matte glow and a dreamy feel. It looks captivating on portraits.
Best for: Portraits, Natural Lighting, Landscapes
Style: Vintage, Sepia Tones
B&W Berkeley applies a retro film aesthetic to digital photos. It replicates the charm of old film but without the unnecessary and intrusive grain. It has soft and rich tones that make shots expressive even without color.
Best for: Photojournalism, Street Photography, Headshots
Style: Balanced Tones, Warm Grays, High Contrast
Documentary is the best preset to use if you want to cover news, take compelling portraits, or anything photojournalistic. We designed this preset to be as compelling as possible, both in look and feel.
Black and White Film Presets
Best for: Outdoor, Landscapes, Cityscapes, Urban Spaces, Street Photography
Style: Brilliant, Wide Tonal Range
B&W Orange Filter is the preset you should use if you want to have the orange filter effect without having to invest in any gear. It converts colored images to high-contrast black and white as it recreates the look of photos shot through an orange filter.
Best for: Outdoor Scenes, Detailed Photos, Landscapes
Style: Deeply Toned, Brilliant
B&W Infrared preset is a simulation of black and white infrared photography. It produces monochromatic images that are bright and deeply toned, the exact look that you get when shooting with an infrared filter.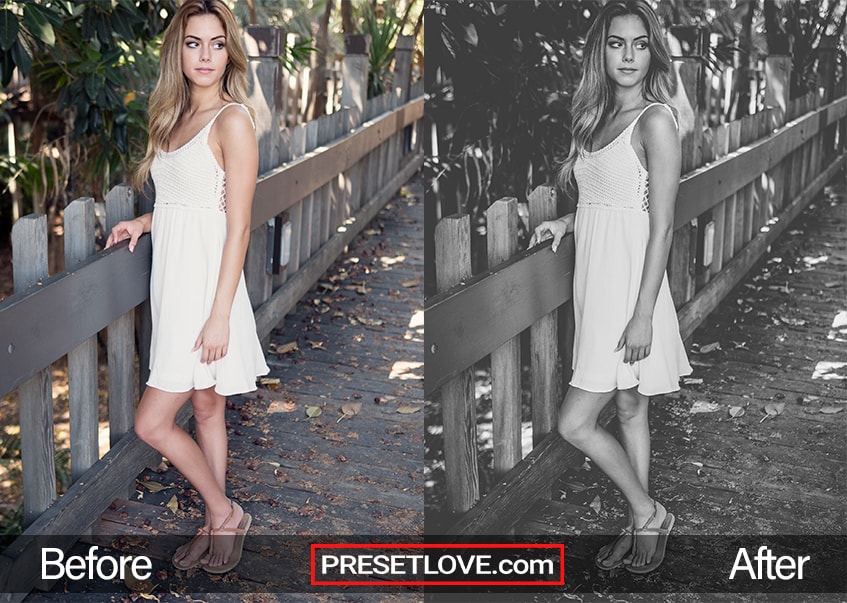 Best for: Outdoor Photography, Portraits, Landscapes, Cityscapes
Style: Soft Tones, Crisp Details
Mono Fade has a unique film aesthetic that reminds us of newsprint. Even with the fade effect, the preset keeps details crisp and clear. It only softens the tones to produce a convincing analog film look.
Best for: Versatile, Indoor and Outdoor
Style: Deep Browns or Sepia, Rich Tones, Analog Film
Fujifilm Neopan copies the iconic tones of the Fujifilm Neopan film. You will notice it for its deep chocolate browns and defined midtones. Its versatile and professional aesthetic looks great on portraits, landscapes, and other types of photography.
Black and White Landscape Presets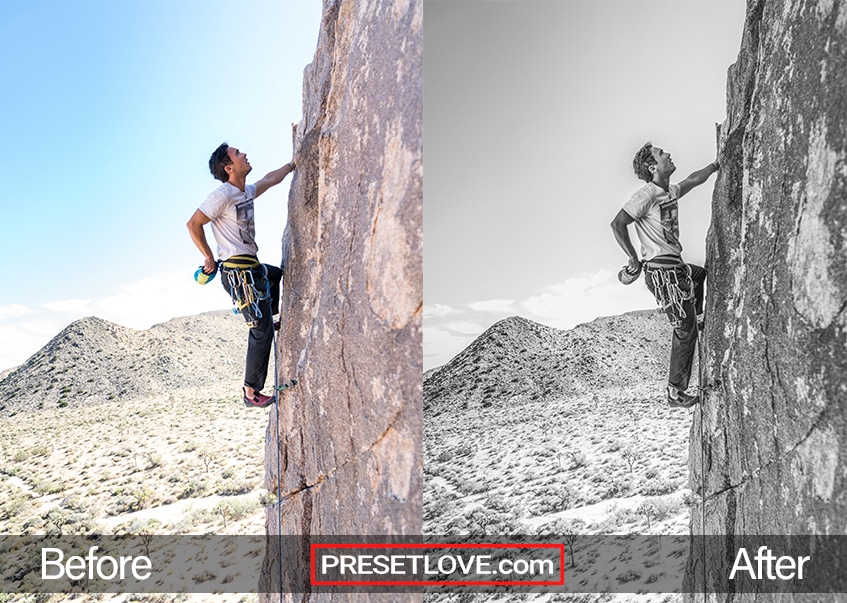 Best for: Landscapes
Style: Matte, Crisply Textured
B&W HDR converts images to high-definition monochrome. It produces a broad range of grays and crisp textures. It has broad tones and sharp details that are all perfect for landscapes and various sceneries.
Best for: Landscapes, Detailed Scenes
Style: Bright, Strong Midtones, Soft Highlights
We designed B&W Landscape specifically for landscapes and outdoor shots. To draw out the details, we amplify the midtones and optimize light regions. The combination of these tones creates a majestic and dramatic atmosphere.
Best for: Landscapes, Versatile (Indoor and Outdoor)
Style: Bright and Detailed
Sharp B&W produces detailed black and white photos. You get beautifully textured portraits and landscapes as it draws out every detail. The result would always look more alive, even with its shades of gray.
Black and White Vintage Lightroom Presets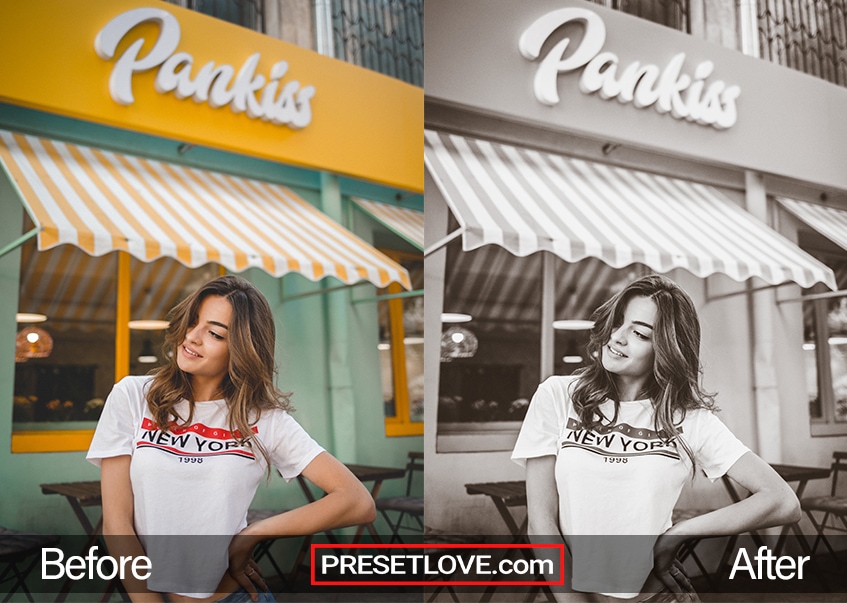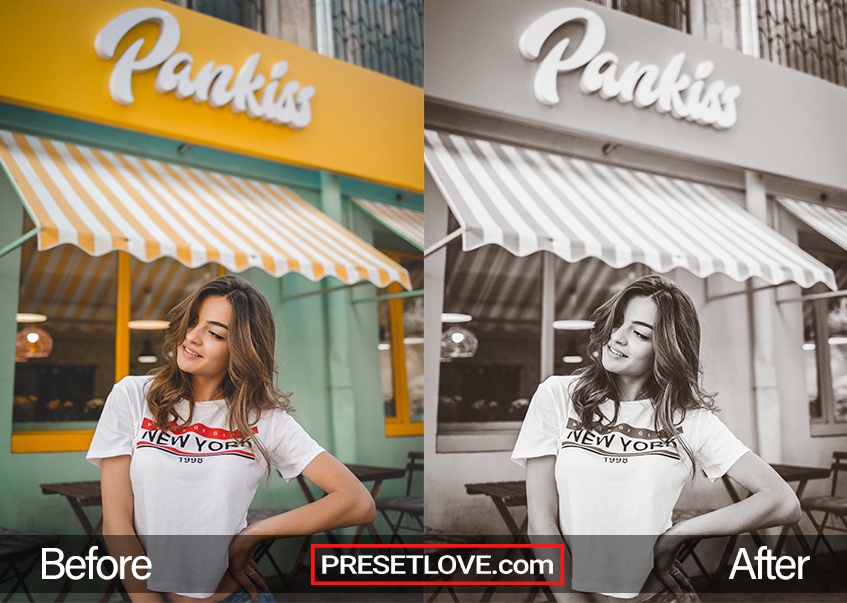 Best for: Portraits, Documentaries, Photojournalism
Style: Bright, Balanced Tones, Brown Accents
Vintage BW preset makes new photos look old again by converting colored images to monochrome and adding brown tints. The browns not only create a vintage aesthetic but also create a rich and expressive look.
Best for: Portraits, Moderate Lighting
Style: Brilliant, Rich Earthy Tones
Rich Mono turns colorful images into complexly tinted black and white. This preset adds not only black and white tones but also a rich sepia accent that adds a vintage look and feel.
Black and White Urban Presets
Best for: Portraits, Urban Photos, Landscapes
Style: Vivid, Bold Tones, Modern
Dark Contrast transforms colored photos to high-contrast black and white. It has intensely vivid tones that complement its converted blue and green tones. If you want a bold monochrome look, you should try this black and white preset.
Best for: Urban Night Scenes
Style: Bold Tones, High-Contrast, Vibrant
B&W Nights black and white preset is specially designed for night photography. Its tones range from true blacks and brilliant whites, so you get a deep contrast. It works best on nighttime urban scenes with accent lighting, like street lamps or headlights.
Black and White Wedding Lightroom Presets
Best for: Portraits, Weddings
Style: Warm, Monochrome, Rich Tones, Classic
Warm All Over is one of our most expressive black and white presets available. It has a rich look enhanced by elegant warm tones. It works well on portraits and special event photos like weddings.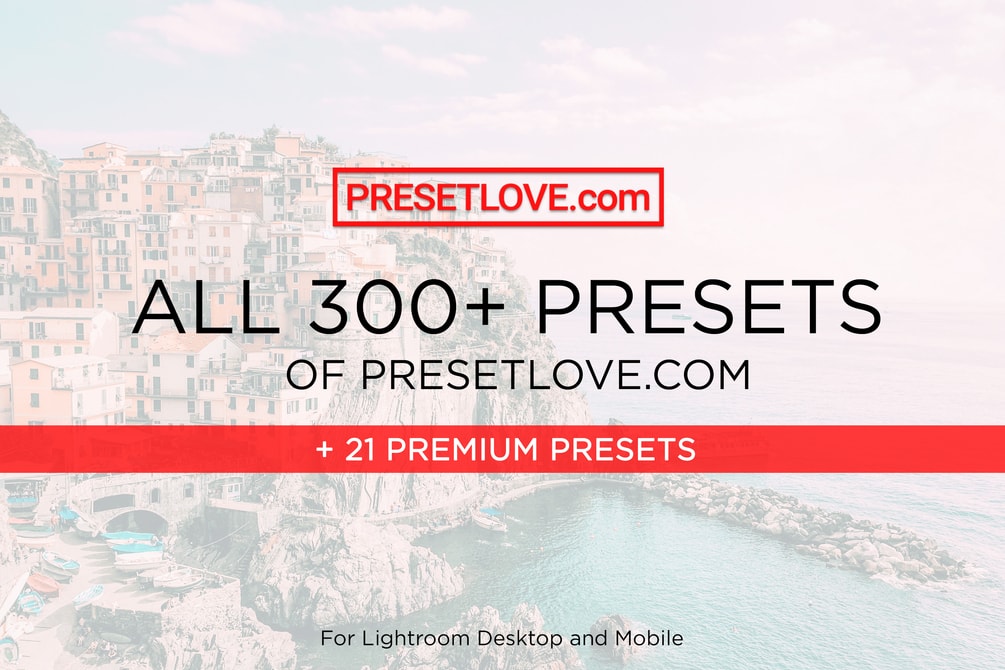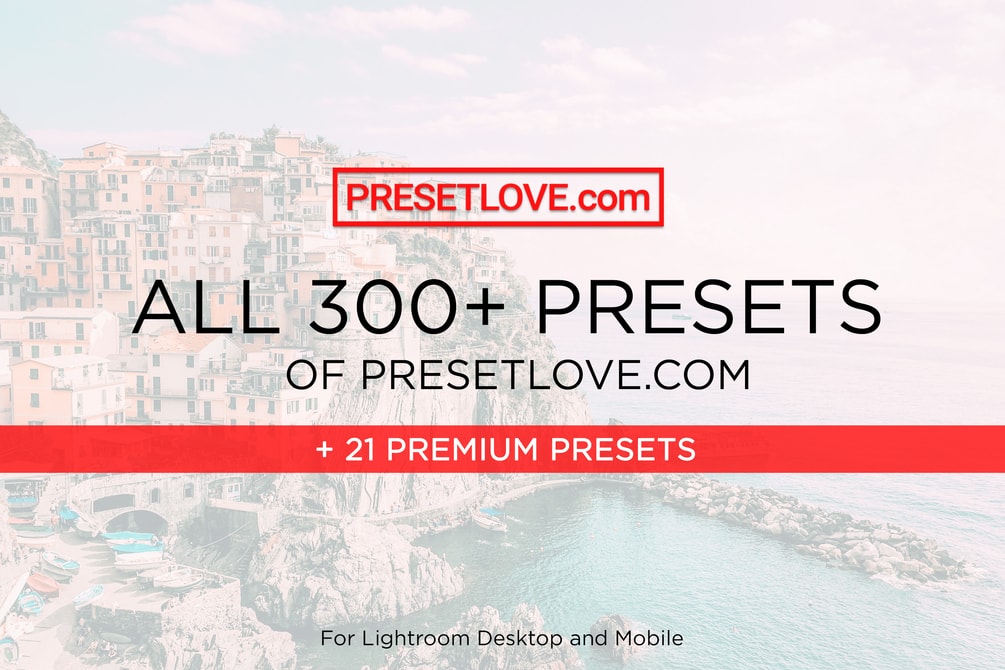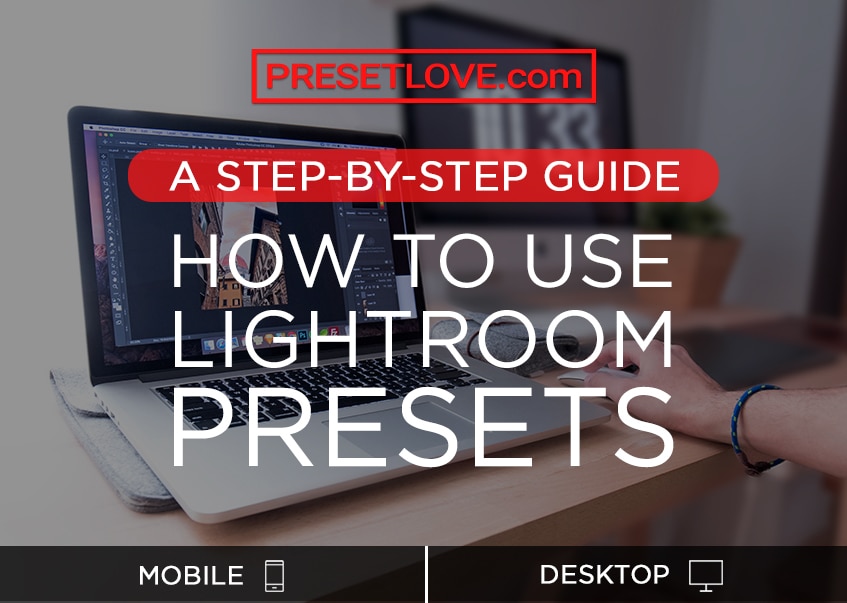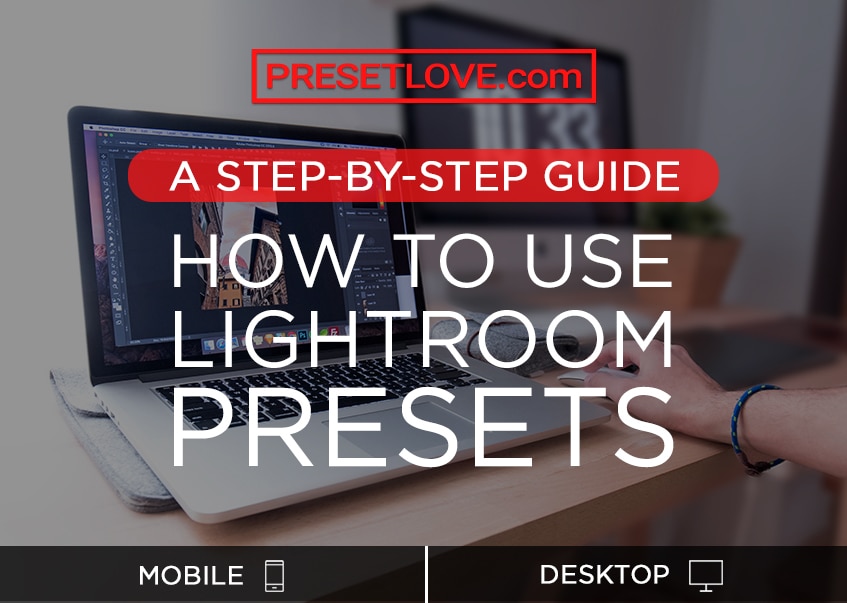 How to Install Lightroom Presets
Transforming your photos into black and white monochrome is just a few clicks away. See our guide to learn how to use Lightroom presets on both Mobile and Desktop.