Use HDR Lightroom presets if you want to transform your shots into HDR in a few clicks. These will instantly give your photos a bold look by broadening the range of tones in your image. This is ideal if you want to fix your photo's flat look or washed-out tones.
While many cameras can produce a high dynamic range shot for you, it is difficult to create it in post. Once you've taken the shot, all you could do is improve the look in a photo-editing software like Lightroom. It can be a lot of work: you would need to put together several shots in different exposures to create one HDR picture. If you are looking for a faster way, HDR presets are the way to go.
These Lightroom presets will optimize your photo's elements to create the unmistakable look of an HDR photo. These will produce the desired crisp tones, enhanced depth, vivid colors, and defined textures. I listed several styles here that you can explore and all produce a professional aesthetic. I suggest that you download as many as you need so that you can try and tailor-fit each one to your image.
If you need help, you can go through our guide to learn how to add presets to Lightroom. This will teach you how to download and import Adobe Lightroom presets on mobile and desktop.
HDR Presets for Urban Photography
HDR – Free Lightroom Preset
Best for: Urban Scenes, Cars, Bikes, Sports
Style: Crisp Textures, Bold Tones, Punchy Colors
Our free HDR Lightroom preset is all you need to amplify every photographic element and create a dramatic look. It is a one-click HDR wonder. This is definitely the preset for you if you want to make the most of your shot's textures and tones. The outcome is always both professional and stunning.
HDR Grand Hotel – Free Vibrant Blue HDR Preset
Best for: Cityscape, Urban Scenes, Architecture, Interiors
Style: Modern, Intense Blue Tones, Cool Vibrant Colors
HDR Grand Hotel is a stunning free preset that produces intense blue hues. It makes cityscapes, street photos, and urban scenes vibrant in every way. Even interiors and architecture look stunning with this very polished preset! It will look amazing as an Instagram preset because of its vibrant color motif.
HDR Landscape and Travel Presets
HDR Scape – Free Outdoor Preset
Best for: Landscapes, Urban Scenes, Outdoor, Travel
Style: Bold Tones, Crips Textures, Vivid
HDR Scape free Lightroom preset gives urban, street, and landscape photography a stunning HDR look. It has clear high-contrast tones and crisp textures. It gives images an immersive and modern aesthetic too!
Crisp Mountains – Free HDR Mountain Landscape Preset
Best for: Hiking Photos, Mountain Ranges, Rock Formations
Style: Textured, High-Contrast Tones, Darker Regions
Crisp Mountains free HDR landscape preset is designed for mountain ranges and detailed terrains. This is the one to use on hiking photos. It isn't as sensitive to lighting so you can still apply it to images that require sharpening and tonal reinforcement.
HDR Film Presets
One Click HDR – Free Lightroom HDR Film Preset
Best for: Well Lit Images, Outdoor
Style: Emphasized Depth, Textured, Vivid Colors
One Click HDR free preset combines the look of HDR and film. You get vivid colors and defining tones, along with the matte style of analog film. It is great to use if you want a creative mix of classic and modern aesthetics.
Old School HDR – Free HDR Vintage Film Preset
Best for: Outdoors, Landscapes, Urban Scenes, Travel
Style: Matte, Bright, Soft Colors, Crisp Textures
Old School HDR is a free HDR preset that primarily focuses on creating a convincing film look. You can notice the HDR style on its textures. Do not expect vivid tones in this one; dark regions are somewhat muted to give way for a timeless aesthetic. Go for this preset if you want a more understated approach to HDR.
Black and White HDR Presets
B&W HDR – Free Black and White HDR Preset for Lightroom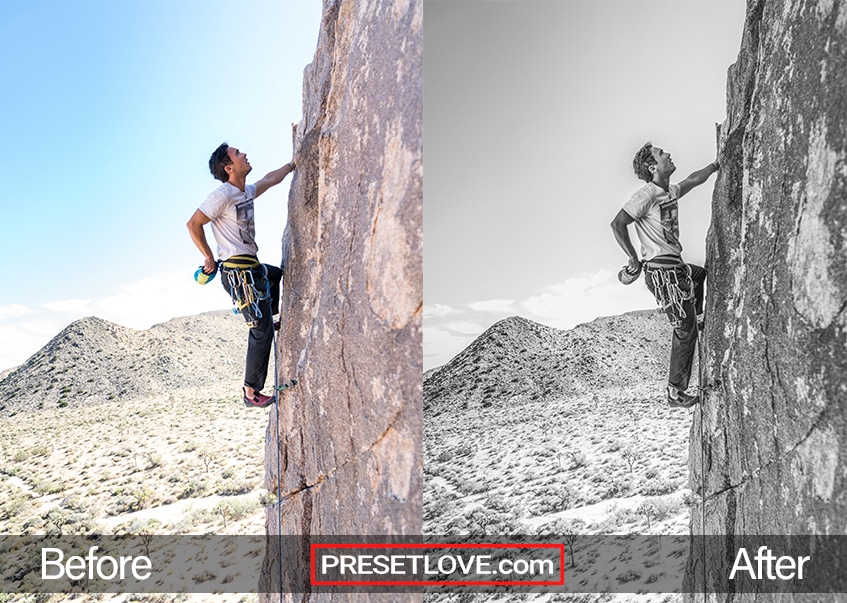 Best for: Landscapes
Style: Matte, Crisply Textured
B&W HDR converts images to high-definition monochrome. It produces a broad range of grays and crisp textures. It has broad tones and sharp details that are all perfect for landscapes and various sceneries.
Documentary – Free HDR News and Journalism Preset
Best for: Photojournalism, Street Photography, Headshots
Style: Balanced Tones, Warm Grays, High Contrast
Documentary is the best free preset to use if you want to cover news, take compelling portraits, or anything photojournalistic. We designed this preset to have an HDR look so that it can be as compelling as possible, both in look and feel.
Mono Hope – Free Monochrome HDR Preset
Best for: Versatile, Indoor and Outdoor
Style: Bright Whites, High Contrast, Vivid, Inky Blacks
Mono Hope free preset has custom luminance settings that maximize the brilliance of greyed-out colors. This, as a result, produces a brilliant HDR photo that's balanced out by equally intense blacks and shadows.
Get More Free Presets
Explore FREE Lightroom presets in our collection! Or, save time and instantly download all 300+ presets plus 21 premium presets. Click here to view and buy Lightroom presets. It is the best preset pack that you can buy for all types of photography.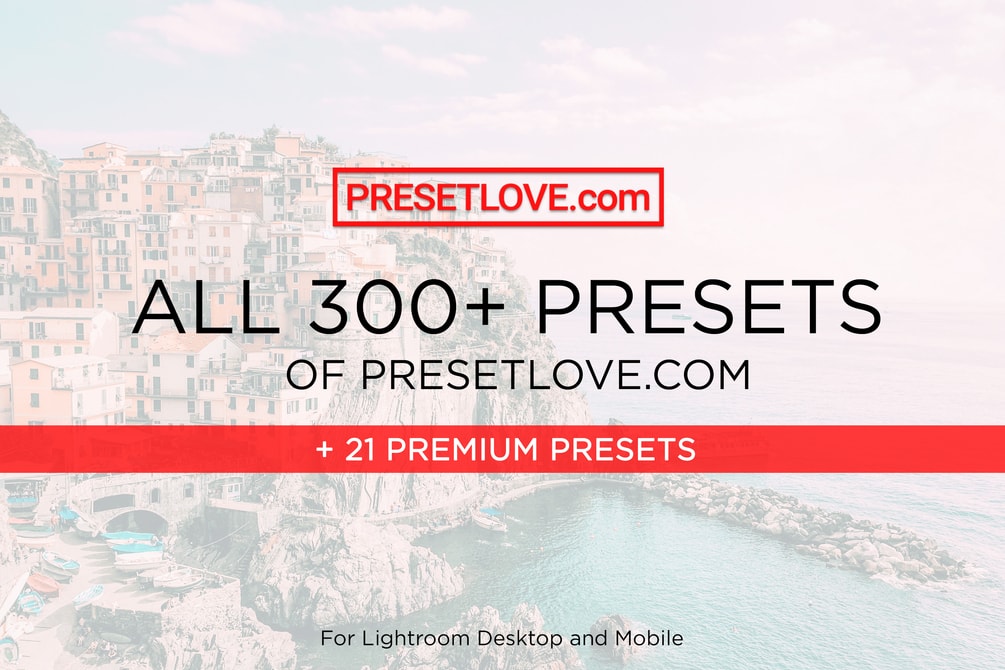 How to Install Lightroom Presets
Transforming your photos into HDR is just a few clicks away. See our guide to learn how to use Lightroom presets on both Mobile and Desktop. We'll show you how to use DNG formats on the Lightroom mobile app, and XMP on Lightroom CC and Lightroom Classic.