We compiled the best of our free vibrant presets for Lightroom to help you make the most of the colors in every shot. These have different styles depending on the subject and type of photography. Many of the presets have a wide spectrum of punchy hues while some of them have a specific aesthetic. So, whether you want colorful presets with lighting effects, or simple saturation processing, you can find them in this preset collection.
Every preset for Lightroom in this list is compatible with Lightroom mobile and desktop. We have even tested these on several of our Adobe Lightroom platforms to make sure that you can enjoy them anytime on the go. If you need help with the presets, you can also go through our step-by-step guide to learn how to add presets to Lightroom. When doing this, we suggest that you keep the presets on your Lightroom preset panel so that you can use them on any photo, anytime.
FREE Vibrant Presets for Lightroom
Vibrant Lightroom Preset for Mobile and Deskop
Best for: Bright Photos, Colorful Images
Style: Punchy Colors, Vivid Tones, Crisp Textures
Our Vibrant free Lightroom preset is an all-rounder. Its design is suitable for all types of photography, but the colors pop so much more beautifully on bright photos. Because of this, we just love using this for outdoor shots! The resulting tones look deliciously balanced, and the colors are so rich.
Food Vibrant Food Lightroom Preset
Best for: Food Photography, Indoor
Style: Bright, Vivid, Warm, Cozy
Food is one of our most popular free Lightroom presets for enhancing dishes, desserts, and table settings. It amplifies colors so everything looks fresh and mouthwatering. Its bright aesthetic also adds a professional look.
Butterflies Vibrant Colorful Lightroom Preset
Best for: Outdoor, Natural Light
Style: Pastels, Vivid Violet Hues
This free Butterflies preset is one of the most unique in this Lightroom presets collection. It goes beyond color enhancements, as you can already see in this featured image. It also has gorgeous vivid pastels that look so elegant in any photo! These violet hues add both vibrance and a classic look.
Street Art Vibrant Urban Preset
Best for: Street Art, Graffiti, Signages, Colorful Urban Scenes
Style: Vivid Colors, High-Contrast, Warm Hues
Street Art instantly comes to mind when talking about bold, punchy, colorful presets in urban photos. It is as you would expect in most graffiti! You, therefore, get vibrant colors, deep rich tones, and sharp details.
HDR Grand Hotel Vibrant HDR Architecture Preset
Best for: Interiors, Architecture, Cityscapes
Style: Modern, Vibrant, Cool Tones, Intense Tones
HDR Grant Hotel vibrant preset to download for Lightroom if you want a modern look. It easily satisfies HDR cravings for colors, tones, and textures, while also boosting the atmosphere of a grand city. As a result, you will just love those deep blue tones that make images look sleek.
Classic Bright Vibrant Outdoor Preset
Best for: All Landscapes
Style: Natural, Bright, Clear, Warm (Like Sunlight)
Classic Bright is one of the most versatile vibrant presets that we have on free download. It just balances every element in a photo. As a result, scenes look more colorful and lively each time! Among these effects, our favorite has to be its rich green tones.
Warm Memories Vibrant Portrait Preset
Best for: Indoor and outdoor portraiture and selfies
Style: Bright, Clear, Vibrant, Warm
Warm Memories free vibrant portrait preset improves color and expressions on indoor and outdoor portraits. So, regardless of location, the preset professionally balances skin tones and optimizes other elements. It creates this effect by also adding a soft yellow filter.
Night Leaks Colorful Vibrant Preset for Night Photography
Best for: Bright, Night Photography, Scenes with Street Lights
Style: Vibrant, Colorful Light Effects, Clear Tonal Contrasts
This Night Leaks preset helps you make night photos look colorful and vibrant. Aside from its color adjustments, it also adds a colorful light effect. You can see this as a splash of color in the lower sections of an image. This fun preset absolutely deserves a place on your Lightroom preset panel.
Tropical City Summer Vibrant Preset for Lightroom
Best for: Tropical Landscapes, Beaches, Coasts
Style: Warm, Vivid, Orange and Teal
Tropical City Lightroom preset combines vibrant colors with a warm color temperature. The result of this makes pictures look hot yet exciting. It's not just that, its aesthetic is simply unique, too! We love how the preset blends hues and tones in a certain way to create a high-contrast summer look. Its cinematic vibe also makes it one of the most popular among our free vibrant Lightroom presets.
Sunset Over the Ocean Vibrant Sunset Lightroom Preset
Best for: Photos of Sunsets
Style: Vibrant, Clear Tones
Sunset Over the Ocean is for all of us who love taking pictures of gorgeous sunsets, especially at the beach. This free vibrant preset is especially for sunset photos. You will love how it amplifies and improves colors! This effect creates a stunning and dramatic look.
Desert Sun Vibrant Desert Preset
Best for: Desert Landscapes
Style: Vivid, Bright, Deep Orange Tones
Desert Sun preset enhances the colors of sand and sky. You can expect deep and rich warm colors and vibrant blue skies. It also moderates tones so well! Because of this, you get to see more depth and texture in any image.
Exotic Trip Vibrant Nature Preset
Best for: Landscapes, Nature, Wildlife
Style: Bright, Vibrant Colors, Clear
Exotic Trip Lightroom preset is a fun and colorful nature preset. It helps extract natural colors, tones, and details! Consider using this for your hiking and jungle photos, even wildlife photography.
Vivid Party Colorful Indoor Preset for Lightroom
Best for: Colorful Shots, Party Photos
Style: Vibrant Colors, Bright, High Saturation
Vivid Party preset helps capture the fun and excitement in party photos! It's the best free Lightroom preset for indoor and outdoor celebrations. You get colors that pop and brightness that make scenes lively.
Landscape View Vibrant Landscape Lightroom Preset
Best for: All Landscapes, Beaches, Coasts
Style: Vibrant Colors and Tones, Strong Blue and Green Hues
This Landscape View preset amplifies as much visual detail as possible in landscape photos. You get rich colors, clear details, and deeper tones. Even overcast weather is no match for this vibrant and colorful landscape preset!
Travel Vibrant Travel Preset
Best for: All Landscapes
Style: Defined Tones, Sharp Textures, Rich Colors
This Travel preset is perfect for outdoor images. It adds natural and clean tones to travel photos! The result of this always looks stunning. And, of course, you get the most of nature's colors. Just check out what it does to the featured image above.
Soft Dreams Vibrant Pastel Preset for Lightroom
Best for: Portraits, Children
Style: Vibrant Colors, Pastels, Deep Tones
Soft Dreams preset for LIghtroom has a dreamy look. We love how it blends fun vibrant colors with pastel hues. Also, just look at those rich tones! It has a uniquely dramatic look that's also strikingly artistic. For this reason, it deserves a permanent spot on your Adobe Lightroom preset panel.
Mostly Clear Lightroom Preset for All Types of Photography
Best for: All Types of Photography
Style: Clear, Deep Tones, Vibrant Colors
Mostly Clear preset does what it says. It mostly clears your photos, regardless of what type. It is one of our most versatile Lightroom presets that you can download for free. We love jumping onto this preset when we want rich colors and tones without altering the natural look so much. A must download! Because of these effects, the prest is perfect for both beginner and professional photographers.
Dramatic Clouds Vibrant Cloud Preset for Lightroom
Best for: Landscape, Photos of Skies
Style: Very Vibrant Colors, Deep Tones
Dramatic Clouds Lightroom preset targets the skies in your photo. It has these vibrant blues that simply pop. We recommend that you use it on overcast outdoor shots. It can help you bring back life to your landscape scenes. In addition, it also has gorgeous color processing that makes details jump out.
Christmas in April Vibrant Warm Holiday Lightroom Preset
Best for: Indoor, Outdoor, Holiday Photos, Landscapes, Diffused Lighting
Style: Bright, Warm, Colorful
Christmas in April preset does combine the aesthetic of the holiday season and spring. This means that it produces vibrant and festive colors! The preset also has a nice layer of warm tones that also make the resulting images look so cozy. If you like having the holiday spirit in your photos year-round, you'll enjoy this preset.
Superia 400 Vibrant Film Preset for Lightroom
Best for: Daylight Photography (Versatile)
Style: Balanced, Vivid Tones
Superia 400 preset has rich colors that make it our most vibrant film preset. It's great to use when you are going for the charming film look without washing out colors and tones. It also keeps the saturation of colors balanced even with amplification. You can use this versatile preset for all types of photography.
We Also Recommend These Premium Vibrant Preset Packs!
8 Vibrant Blogger Presets for Lightroom Mobile and Desktop
These 8 Vibrant Blogger Lightroom Presets by KIIN professionally produce colorful photos that are stylishly balanced. They also have nice crisp tones that make images moody. Best of all, these presets all look great together! This means that you can easily mix and match them to create a fun, cohesive, Instagram feed.
10 Tasty Food Prests for Lightroom Mobile and Desktop
Here are more professional Lightroom presets for you. These 10 Tasty Vibrant Food Presets for Lightroom are perfect for food bloggers and photographers! Or, of course, if you just love taking photos of your meal. You will love how it creates a very professional look by enhancing and balancing colors. Nothing is overly done! Just scrumptious images each time. This is easily the best food preset collection for Lightroom.
Get our 300+ Lightroom Preset Bundle!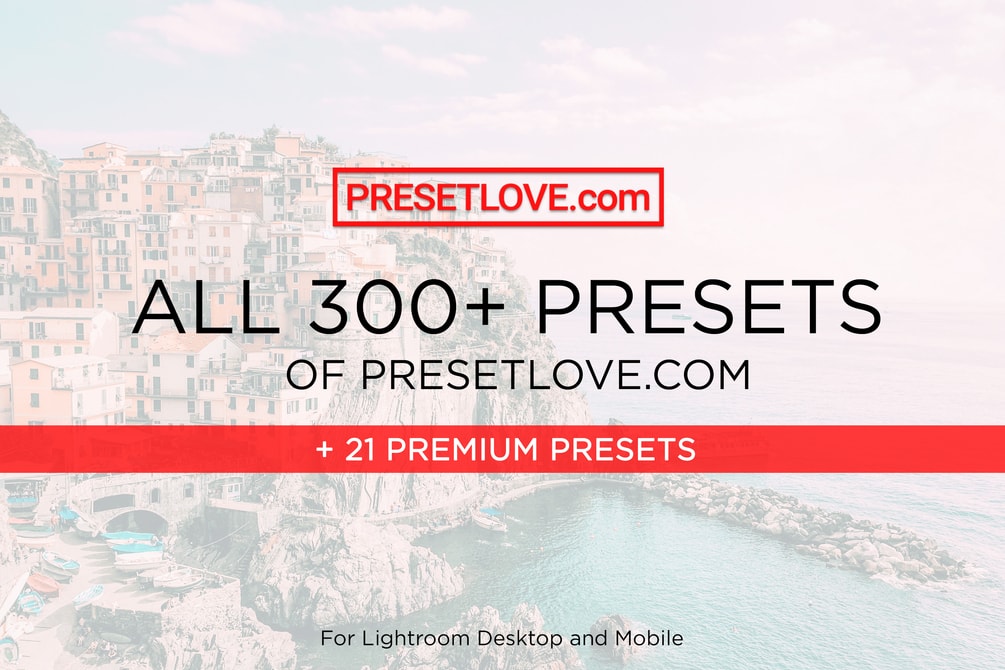 To make things much easier and save time, why not get all 300+ free Lightroom presets on this site in one go! After all, the more presets you have, the more looks you can experiment with. Plus, this comes with 21 exclusive premium presets! Get this best preset bundle if you are looking for a look that's uniquely yours.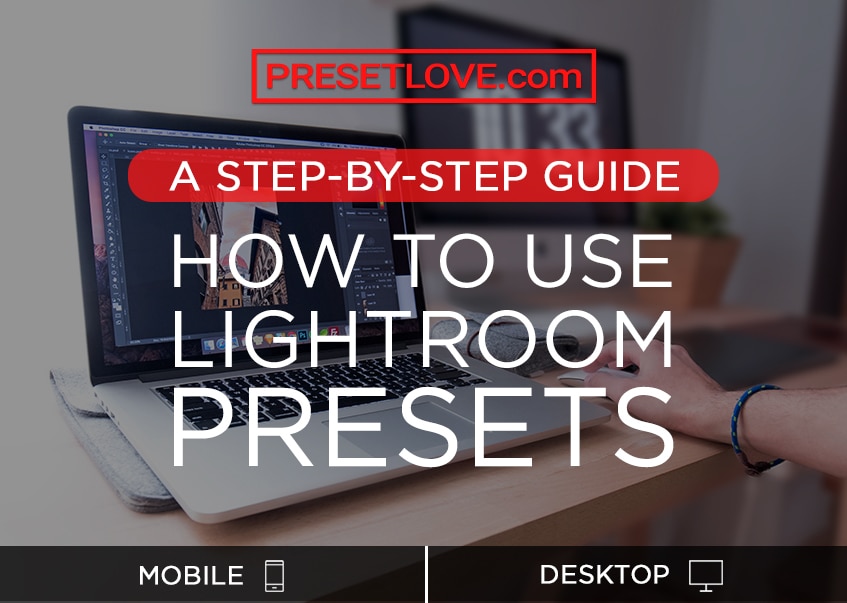 If you need help with Lightroom presets on mobile and desktop, you can always check our guide to learn how to install Lightroom presets. We'll show you how to use DNG formats on the Lightroom mobile app, and XMP on Lightroom CC and Lightroom Classic.