You can download these free pink Lightroom presets for their gorgeous accents in different shades of pink. We even have them in different styles, too. They look amazing on any type of photo because of their easily adapting color scheme. See for yourself! We guarantee that these presets for Lightroom add a stylish warmth and softness to any image. As you can imagine, these blend so beautifully with skin tones!
Using presets that have a dominant color helps you set a mood and create a unified look. To do this, simply select a preset and apply it to your photos using Adobe Lightroom. Remember that you can always tweak the results to make the preset blend better on individual photos. And that's it, you instantly have a more attractive album or Instagram feed.
The following presets in this collection are free to download for Lightroom mobile and desktop. If you need help using our presets, you can always go through our step-by-step guide to learn how to add presets to Lightroom.
Pink Lightroom Presets – Free Download
Matte Pink Soft Matte Pink Preset for Lightroom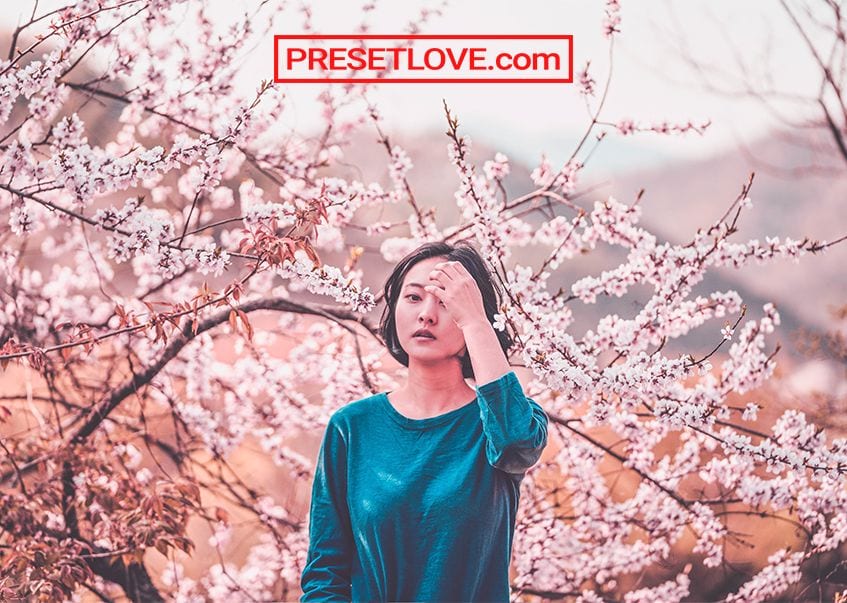 Best for: Travel Photography, Outdoor Portraiture
Style: Pinkish hues, High matte
Thie Matte Pink preset has gorgeous matte tones with pink tonal accents. We love using this preset on outdoor portraits! After all, its adjustments always make photos so artistic and stylish.
New Life Newborn Pink Preset
Best for: Newborn, Children, Family, Portraiture
Style: Soft Tones, Light and Airy, Pastel Pink
We specifically designed this New Life preset for infant photos. As you can see in this featured picture, it has a gentle pastel pink overlay that enhances a baby's skin tone. The overall tender aesthetic makes it perfect for baby and children photos.
Sweetheart Retro Pink Lightroom Preset
Best for: Bright Images, Portraits, Outdoors
Style: Analog, Retro, Matte
Sweetheart pink preset for Lightroom adds a pink overlay to images. Its effect is close to the Matte Pink preset above but with more subdued tones. As you can tell, the result is both classic and romantic. We highly recommend that you try this on outdoor portraits.
Kiss Me Tone Pink Portrait Preset
Best for: Outdoor Portraits, Wedding and Engagement Photos
Sylte: Pastel Pink, Soft
Kiss Me Tone Lightroom preset also creates a romantic atmosphere. Its rose-pink pastel tones coat images beautifully! We also love the soft look of this preset. The unique aesthetic looks great on portraits. The results are just so dreamy.
Romantic Paris Pink Travel Lightroom Preset
Best for: Travel photography, Urban scenes
Style: Creamy pink tones, Soft shadows, Moderate matte
Romantic Paris is easily one of our favorite pink presets. It's much like literally seeing through rose-colored lenses. The preset coats the entire image with balanced pink hues. It also keeps the whites bright and accentuated. Because of all these, resulting photos always look unique and artistic. You should definitely keep this fun lovely preset on your Lightroom preset panel.
Also Try These Premium Pink Presets for Lightroom
Rosette Pink and Peach Lightroom Preset
Rosette is one of our exclusive professional presets in the Preset Bundle. This has a gorgeous blend of pink and peach hues. Not only that, it also has professional lighting adjustments that make pictures look fresh and airy! We just love how these rose pastels make every shot look interesting and stylish.
This looks amazing as an Instagram preset, by the way!
Pastelscapes Pastel Pink Outdoor Preset
Pastelscapes is one of the most stunning premium presets that we have in the Preset Bundle. Its pink hues are all over the image and blend so well with other colors. This effect is simply so stunning! As you can see, it almost produces a recolor of images, but with more pastels, more light, and a softer aesthetic.
Best Offer: Get Our 300+ Lightroom Preset Bundle!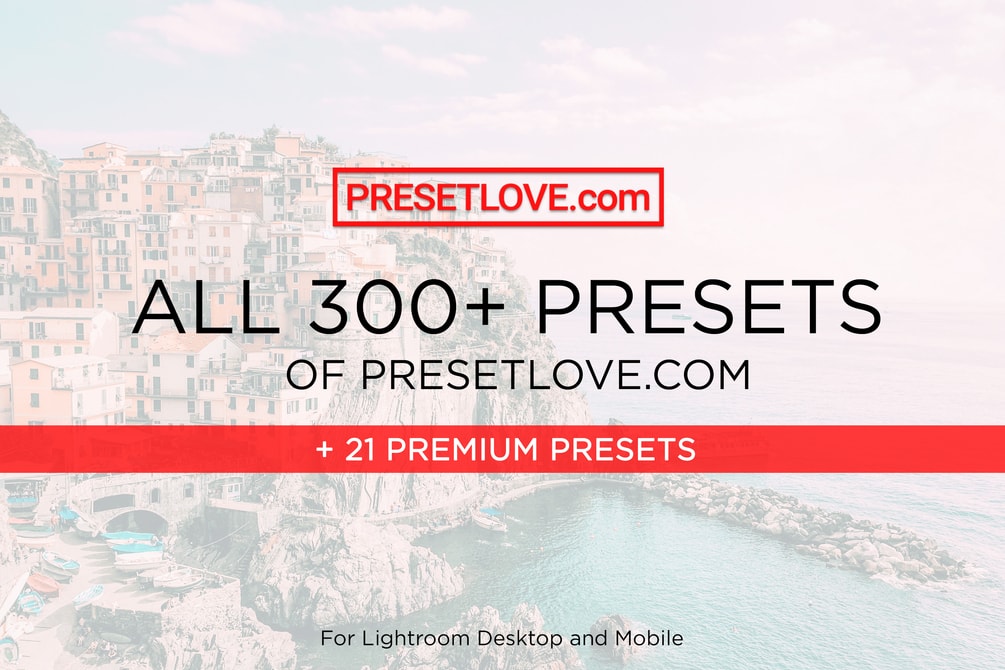 To make things much easier and save time, why not get all 300+ free Lightroom presets on this site in one go! After all, the more presets you have, the more looks you can experiment with. Plus, this comes with 21 exclusive premium presets!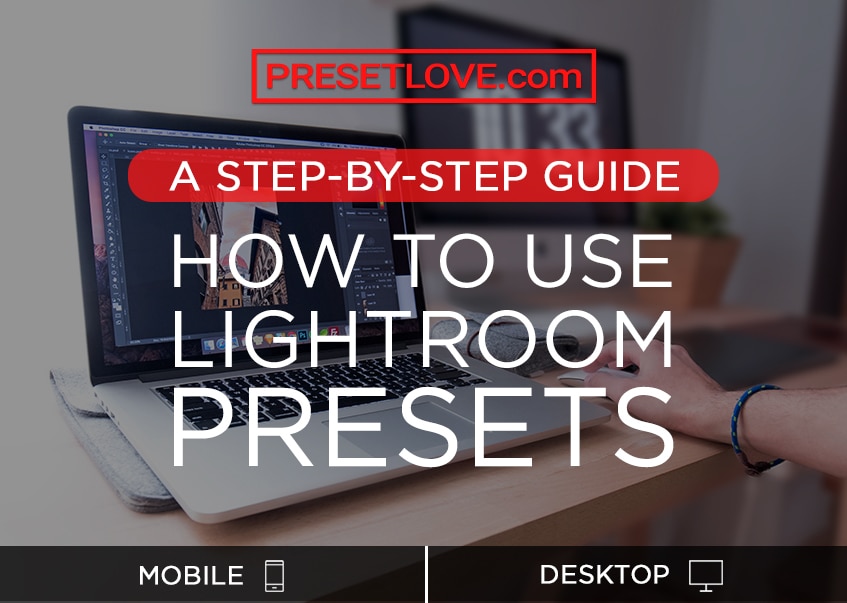 If you need help with Lightroom presets on mobile and desktop, you can always check our guide to learn how to install Lightroom presets. We'll show you how to use DNG formats on the Lightroom mobile app, and XMP on Lightroom CC and Lightroom Classic.