These are free Lightroom presets that will help you in your night photography. These are just great at optimizing lighting, colors, and tone. You get to bring out as much of the scene as possible even under low light conditions. You can also easily notice that some of them even take advantage of the dark aesthetic to amplify the naturally dramatic mood.
We put together these top free night presets that you can easily use on Lightroom mobile and desktop. If you need help using our presets, you can check out our guide so you can learn how to install Lightroom presets on your devices. You can then use these Adobe Lightroom presets on landscapes, urban scenes, even dramatic portraits.
Free Night Presets for Lightroom
Northern Lights Aurora Night Lightroom Preset
Best for: Aurora Borealis and Australis, Night sky, Outdoor Night Photography
Style: Vivid, Brilliant, Clear Tones, Vibrant Colors
Northern Lights free night Lightroom preset enhances the beautiful colors and tones of the aurora. This will also make it easier for you to capture nature's magical light display as you see it: luminous colors, vibrant hues, and dynamic tones. This is definitely a preset to keep if you photograph this phenomenon often.
Night Leaks Colorful Lightroom Night Preset
Best for: Bright, Night Photography, Scenes with Street Lights
Style: Vibrant, Colorful Light Effects, Clear Tonal Contrasts
Night Leaks free preset adds an attractive color glow in night photos without overdoing it. The result is just so artistic every time! Just look at the hues and how they blend with street lights in urban settings.
Night Music Time Concert Night Preset for Lightroom
Best for: Concerts, Performances, Indoor and Outdoor Night Photography
Style: Bright, Light, Matte, Cool-Toned Lights, Brown-Toned Shadows
We designed Night Music Time free night concert preset specifically for indoor and outdoor performances. You can easily notice how it brightens the scene like an additional spotlight but without the harsh brilliance and shadows. The preset also creates a matte look with tinted tones to add a cozy feel.
B&W Nights Black and White Night Lightroom Preset
Best for: Portraits, Urban Photos, Landscapes
Style: Black and White, Vivid, Bold Tones, Modern
B&W Nights is a gorgeous free black and white Lightroom preset. Its bold high-contrast tones and brilliant whites just blow us away. It is amazing in nighttime urban scenes with a lot of light sources, like street lamps or headlights.
Carnival Glow Urban Night Lightroom Preset
Best for: Night Photography, Urban Scenes
Style: Blue Glow, Clear, Enhanced Tones
Carnival Glow free preset creates a dramatic nighttime look by adding a blue-aqua glow. It is a soft spotlight that also serves as a beautiful accent in dark or dim settings. The effect looks even better on photos that have a lot of street or colorful lights.
Red Dawn I Red Monochrome Night Lightroom Preset
Best for: Urban Scenes, Landscapes, Cityscape, Night Photography
Style: Red Tones, Vivid, Moody, Modern, Futuristic
Our Red Dawn I free preset transforms night photos into futuristic red monochrome. This modern and artistic look is so stunning and fun to play with! It can completely alter the mood of your night shots and make them look like sci-fi movie stills. This cool effect looks stunning even for professional photography.
Fooled by Dark Moody Dark Green Preset for Night Photography
Best for: Daytime and Nighttime Photos, Outdoor
Style: Saturated, Vibrant, Bright Green Accents
Fooled by Dark is one of my favourite dark presets on PresetLove. The result is so stunningly professional. You can easily see this on its high contrast images with punchy green tones. If you look at the example above, you'll see how the preset blends colors so expertly. The green hues pop out like a different light source altogether.
300+ Preset Bundle with 21 Exclusive Premium Presets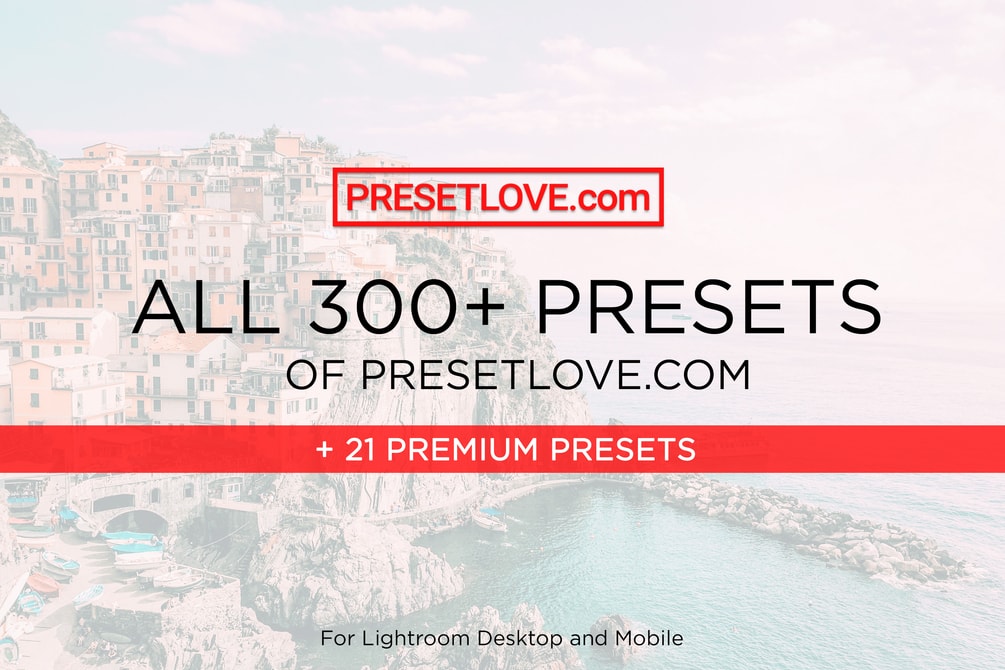 To make things much easier and save time, why not get all 300+ free Lightroom presets on this site in one go! After all, the more presets you have, the more looks you can experiment with. Get this best preset bundle for a look that's uniquely yours.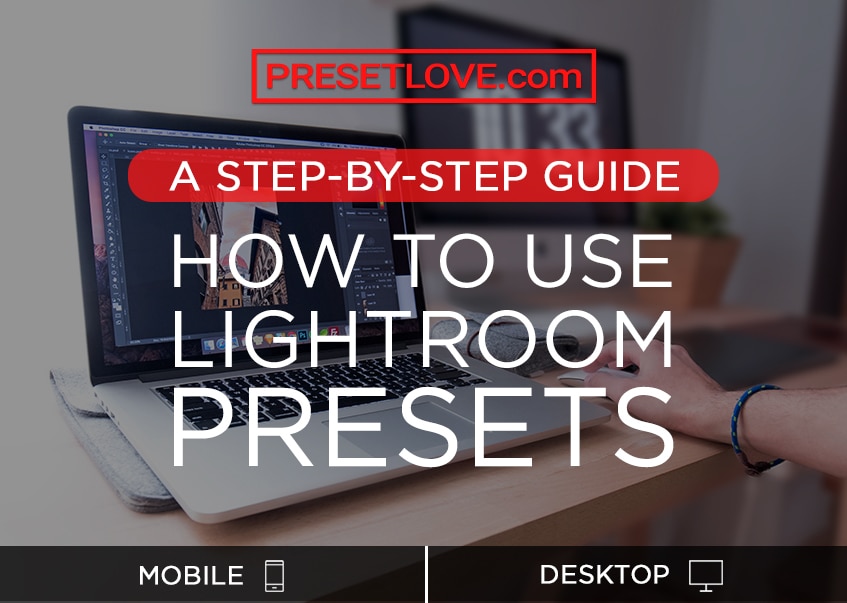 If you need help with Lightroom presets on mobile and desktop, you can always check our guide to learn how to install Lightroom presets. We'll show you how to use DNG formats on the Lightroom mobile app, and XMP on Lightroom CC and Lightroom Classic.