It is now easy to turn your photos into movie stills using Lightroom cinematic presets. These can add drama to any portrait using film-like filters. You can find the popular orange and film in this list, for example. We made sure to add different looks, too, including dark and moody, classic film, modern urban, warm filter, and vintage.
The Lightroom presets in this list are compatible with Adobe Lightroom mobile and desktop apps. You can go through our easy guide to learn how to use the presets on any device. If you are looking for presets that we specifically compiled for mobile use, you can view our best Lightroom mobile presets.
You can jump right in and try cinematic presets by getting the free downloads below.
Free Cinematic Presets for Lightroom
Cinematic Dark and Moody Preset
Best for: Outdoor Scenes, Urban Portraits, Street Photography
Style: Dark, Desaturated, Crisp Tones, Sharp Details
Cinematic free preset looks incredible on urban scenes. It will remind you of moody movies with mystery or thriller themes. Its dark aesthetic, especially with desaturated colors, creates a stunning film effect.
Cinematic 2 Warm Brown Preset
Best for: Outdoor Portraits
Style: Brown Tones, Matte, Dim and Dramatic
Cinematic 2 free preset creates gorgeous movie-like shots using brown tones. Its combination of dim lighting and matte texture makes photos look so dramatic. We especially love this effect on portraits. They always come out so much more expressive!
Warm Cinematic Classic Film Preset
Best for: Well-Lit, Diffused Lighting
Style: Warm Magenta, Undersaturated, Soft Tones
Warm Cinematic free preset has beautiful warm magenta tones that recreate classic cinema colors. You also get the softer retro tones that always set a cinematic atmosphere.
Orange and Teal Free Cinematic Preset
Best For: Urban Scenes, Travel Photography, Instagram
Style: Orange and Teal Motif, Cinematic Tones, Matte
This popular Orange and Teal free preset transforms photos by applying the cinematic orange and teal motif. Its aesthetic can instantly turn shots into a work of art. This is exactly why it has been a favorite of users for years. See for yourself!
Film Landscape Vibrant Movie Preset
Best for: Versatile, All Landscapes
Style: Matte, High-Contrast, Film
Film Landscape free preset applies a vibrant film style to landscape photos. It produces soft matte tones yet draws out details to give outdoor photos a cinematic but crisp look.
Holidays in Roma Cinematic Travel Preset
Best for: Outdoor, Natural Lighting
Style: Deep Yellow-Orange Tint, Vibrant, Cinematic
Holidays in Roma free preset replicates warm film filters. This effect reminds us of shifts to warm filters in movies, usually whenever a character travels or is on vacation. This is a cinematic filter to try if you want to evoke that feeling in your photos.
California Sunset Cinematic Summer Preset
Best for: Outdoor, Travel, Natural Light
Style: Vibrant, Warm Brown Tonal Accents, Sunset Orange Hues, Lighter Blues
California Sunset free preset has a warm summer vibe. Because of this, we can definitely consider it as the warmer cousin of the orange and teal preset. This is easily one of our best Lightroom cinematic presets for summertime.
Southern Drawl Warm and Bright Preset
Best for: Outdoor, Travel
Style: Soft Tones, Warm Orange Tones, Vibrant
Southern Drawl free preset's bright and vibrant tones create a cozy film look. This cinematic style is also great for setting homey moods in your pictures. We just love its warm orange brilliance.
Eyecandy Urban Cinematic Preset
Best for: Indoor and Outdoor, Urban, Portrait
Style: Warm Color Temp, Light Green Tint, Tonal Accents
Eyecandy free preset creates a vibrant urban scene with its rich bold tones. Its warm green hues also produce a striking vintage cinematic atmosphere.
Cinematic One Matte Film Preset
Best for: Versatile, Indoor and Outdoor
Style: Old Film, Vintage, Matte
Cinematic One has a classic take on this movie theme. This free preset gives photos a cool cinematic aesthetic by softening tones and desaturating colors. This entire look is definitely reminiscent of old film. As a result, you can always produce a nostalgic feel.
4th of July Free Preset
Best for: Versatile, Indoor and Outdoor
Style: Warm, Brown Shadows, Lighter Blues
4th of July free preset has beautiful film hues. Its brown and light blue combination after all creates an authentic cinematic film style. We also love how its added warmth creates a festive feel!
Cinema Stock 1 Retro Magenta Preset
Best for: Outdoor, Travel, Bright Portraits
Style: Analog Film, Retro, Soft Magenta Tint
Cinema Stock 1 has a classic retro film style that also recreates the look of vintage cinema. This free preset will also help you recreate classic movie scenes. You get the signature magenta tint and beautiful soft tones.
Cinema Stock 2 Retro Green Preset
Best for: Versatile, Indoor and Outdoor
Style: Analog Film, Retro, Matte Tones, Soft Green Tint
Cinema Stock 2 free preset also creates a retro look but with a soft green tint. This defining feature produces the classic 80s cinematic look. The light layer of green complements the matte tones very well, too. We love how the result is always convincingly retro.
Cinema Stock 3 Cinematic Black and White Preset
Best for: Versatile, All Lighting Conditions, Indoor and Outdoor
Style: Black and White, High Contrast
Cinema Stock 3 free preset will give you the classic monochrome look of vintage film. This retro style is perfect if you want to make your shots look timeless. Unlike other monochrome presets, this preserves a lot of contrast and produces bold tones.
Premium Lightroom Cinematic Presets
Cinematic HD Premium Preset
Best for: Outdoor, Natural Light
Style: Warm Golden Browns, Deep Warm Hues, Balanced Tones, Clear
We designed this Cinematic HD premium Lightroom preset to make outdoor photos warm and dramatic. It has gorgeous earthy tones that give images a cinematic look. This rich aesthetic will, as a result, always grab attention. It is a preset that can easily become a favorite of professional photographers.
Orange and Teal Pro Cinematic Preset
Best for: Urban Portraits, Urban Scenes, Travel Photography
Style: Balanced Orange and Teal Tones, High Contrast
Orange and Teal PRO premium preset finely draws out orange and teal hues. It is, after all, our most sophisticated take on the popular cinematic motif! This will definitely give images an elegant cohesive look and feel. We love how it keeps the tones balanced and looking natural.
10 Stormy Premium Cinematic Presets
This Stormy preset collection by our friends at KIIN are amazing for creating moody tones! We love it for urban shots but you can also use them for fashion, travel, and professional photography. The entire aesthetic also has an incredible cinematic charm.
300+ Preset Bundle with 21 Exclusive Premium Presets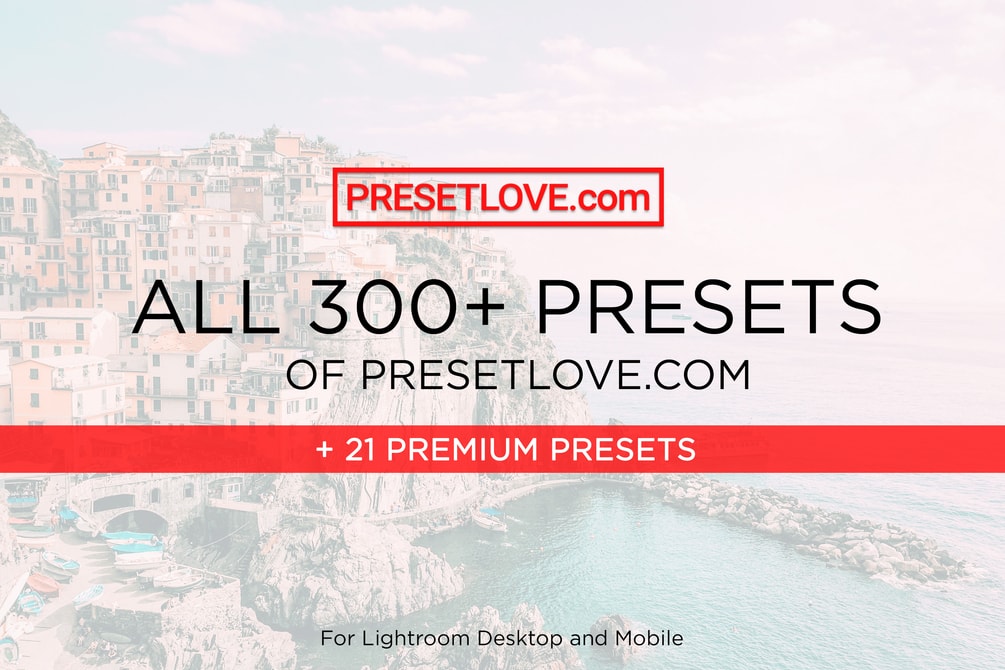 To make things much easier and save time, why not get all 300+ free Lightroom presets on this site in one go! After all, the more presets you have, the more looks you can experiment with. Get this best preset bundle if you are looking for a look that's uniquely yours.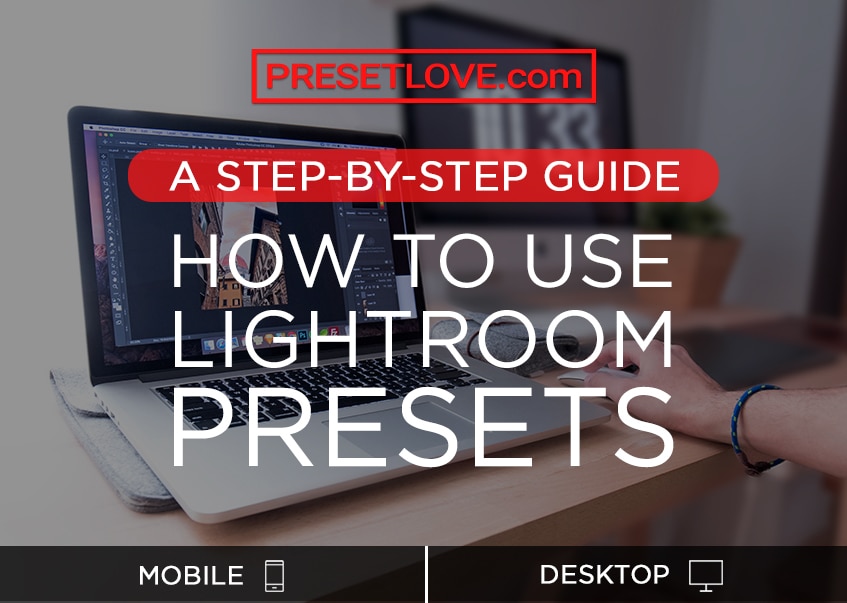 If you need help with Lightroom presets on mobile and desktop, you can always check our guide to learn how to install Lightroom presets. You will learn how to use DNG formats on the Lightroom mobile app, and XMP on Lightroom CC and Lightroom Classic.