These are the best travel Lightroom presets in one place so you can easily download and use them on your photos. All of these travel presets are available for Lightroom mobile and desktop. Many of them are free to download so you can get started now.
If you plan to process your shots on the go, it's best to download the travel mobile presets in DNG format so you can quickly edit them on your phone. This way, you can get the look that you want in just a few taps and upload them right away on Instagram or your blog. You can go through our tutorial if you want to learn how to add presets to Lightroom. This also includes the steps on how to use XMP preset formats on Adobe Lightroom CC and Lightroom Classic desktop apps.
Speaking of social media, you can totally use these presets to set a particular look across your images. If you are planning to start a travel blog, we recommend that you consider setting a uniform aesthetic. This will become your signature look! If you want something specific to this, you can also view our Lightroom presets for Instagram. These travel blogger presets will definitely help you nail that cohesive style and professional look.
Travel Presets for Landscapes
When capturing nature and landscape views in your travels, it is important to bring out as much detail as possible. You would want to accentuate colors and also some tones for depth. If you are taking pictures of terrains when out hiking, it is also best to draw out the textures of the scene. Here are the presets we've selected for your outdoor photography:
Travel Free Lightroom Preset
Best for: All Landscapes
Style: Defined Tones, Sharp Textures, Rich Colors
Travel preset adds natural and clean hues to travel photos, specializing in nature and landscapes. It retains and amplifies its natural colors. The result is always clean and clear, with all elements popping out more.
Highway Trip Free Roadtrip Preset
Best for: Travel Photography, Detailed Landscapes, Outdoor
Style: Textured, Bold Tones, Dark
Highway Trip preset is, as you can tell from the name, specially designed for your road trip photos. It accentuates the tones and details in the views you would come across, even including the highway itself. It also adds a dark aesthetic for a dramatic and moody atmosphere.
Exotic Trip Free Vibrant Preset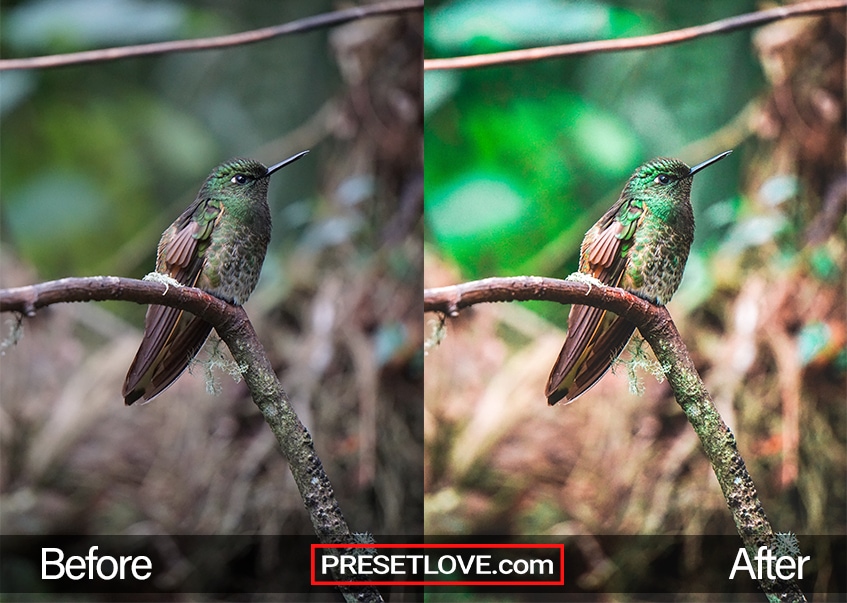 Best for: Landscapes, Nature, Wildlife
Style: Bright, Vibrant Colors, Clear
Exotic Trip adds some eye-catching pop to tropical and landscape photography. It focuses on enhances the natural elements of the photograph to add a livelier feel. You cane expect vibrant colors, contrasty tones, and clear details.
Landscape Free Outdoor Landscape Preset
Best for: All Landscapes
Style: Vibrant Colors, High-Contrast Tones, Crisp Textures
This Landscape free preset has incredibly rich color, tone, and detail. This is our go-to for most of our outdoor travel shots. It is the most straightforward preset that you can use and is a must-have in your Lightroom's preset panel.
Drone Eye Free Landscape Aerial Preset
Best for: Aerial Photos, All Landscapes
Style: Clear, Vibrant, Detailed, Deep Midtones, Matte
Drone Eye is specifically designed for aerial photography. It has a unique matte look that work beautifully with its deep midtones. It is versatile enough to be used on all types of landscapes. You can consistently achieve a clear and rich photo with this preset.
Orange and Teal Urban Landscape Preset for Lightroom
Best For: Urban Scenes, Travel Photography, Instagram
Style: Orange and Teal Motif, Cinematic Tones
Orange and Teal preset is the most popular in our collection, an all-time favorite among our users. It is a beautiful modern take on everyone's favorite orange and teal color motif. It always makes photos dramatic, moody, and cinematic. Every urban element can look artistic with this preset.
Indoor and Outdoor Travel Presets
Clarity Free Natural Enhance Preset
Best for: Versatile, Indoor and Outdoor, Portraits and Landscapes
Syle: Bright, Warm, Crisp Tones, Vivid, Textured
You can use this free Clarity preset on any photo. It is so versatile to use that it is easily one of our favorite travel presets. In just one click, it enhances, tones, color, details, and depth. It's also perfect for keeping the shot's natural look, but better.
Hiking and Mountain Travel Presets
Crisp Mountains Free Preset
Best for: Hiking Photos, Mountain Ranges, Rock Formations
Style: Textured, High-Contrast Tones, Darker Regions
Crisp Mountains landscape preset is designed for mountain ranges and detailed terrains. This is the one to use for your hiking adventure shots. It isn't as sensitive to lighting so you can still apply it to images that require sharpening and tonal reinforcement.
Arctic Silver Premium Outdoor and Hiking Preset
Best for: Hiking Photos, Mountains, Bodies of Water
Style: Silver, Muted Cool Colors
Arctic Silver artistically enhances the look of mountain landscapes. Its bright almost-monochrome regions give off a cool feel. It exquisitely sets an icy motif using elegant silver tones, with warm hues as striking accents.
Volcanic Ash Premium Dark and Moody Preset
Best for: Mountain Landscapes, Rough Terrain
Style: Dark, Desaturated Colors, Moody
Volcanic Ash is probably the darkest and most dramatic landscape preset that we have in our collection. It is drastically different from the ones that we have grown used to. This preset artistically strips photos away of most colors and replaces them with blacks and grays. Warm colors primarily decorate the image, bold against the dominant monochromatic tones.
Summit Heights Premium Hiking and Nature Preset
Best for: Lush Landscapes, Fields, Gardens, Greenery
Style: Muted Greens, Light and Airy, Matte
Summit Heights preset creates soft and warm earthy tones. The greens are unsaturated to complement the landscape's browns. It also heightens aqua and teal. All of these settings combine with a classy and charming matte look.
Santorini White Free Bright White Preset
Best for: Bright White Scenes, High-Key Photos
Style: Neutral Whites, Vibrant Tones
Santorini White recreates the breathtaking look and feel of Santorini, Greece. You get those brilliant neutral whites, breeze cool hues, and lively vibrance. Got a travel blog? This is a must-try look for your Instagram.
Tropical Beach Travel Presets
These are the travel presets you should consider if you post a lot of travel photos in tropical locations and beaches. These are so stylish with motifs that easily make photo sets stunning. Check out these travel blogger preset selections:
Tropical City Free Warm and Vivid Preset
Best for: Tropical Landscapes, Beaches, Coasts
Style: Warm, Vivid, Orange and Teal
Tropical City preset makes use of the popular orange and teal cinematic motif, but adjusted specifically for tropical landscapes, beaches, and coasts. It has a unique layer of warmth that fully captures the tropical atmosphere. So if you've been wanting to use the aesthetic on your travel or vacation photos, this is the perfect preset for you.
Beach Day Free Summer Vacation Preset
Best for: Beach Photos, Coasts
Style: Warm, Bright, Vibrant, High-Contrast
Beach Day beautifully draws out the prominent colors of beaches and coasts. It optimizes the hues of water and sand, with deep blues and shades of orange. It is a go-to preset if you want to fully bring out the photo's vacation vibe.
Airy Summer Free Warm and Airy Preset
Best for: Vacation photos, Travel, Beach scenes
Style: Light Tones, Orange and Teal Pastel, Warm, Soft matte
Airy Summer is a warm take on the airy aesthetic. What we like is its strong color motif that is perfect for summer and other vacation scenes. Notice how it tweaks cool tones to match its nearly orange tones. It's like the popular orange and teal urban look, but warmer and in matte.
Lagos Free Vacation Preset
Best for: Travel Photography, Coasts, Beaches
Style: Film, Airy, Warm, Clear
This Lagos preset is designed to bring out the look and feel of Lagos, Portugal. It captures the light and airy feel that exudes a relaxing vacation atmosphere.
Cabo da Roca Free Vacation Preset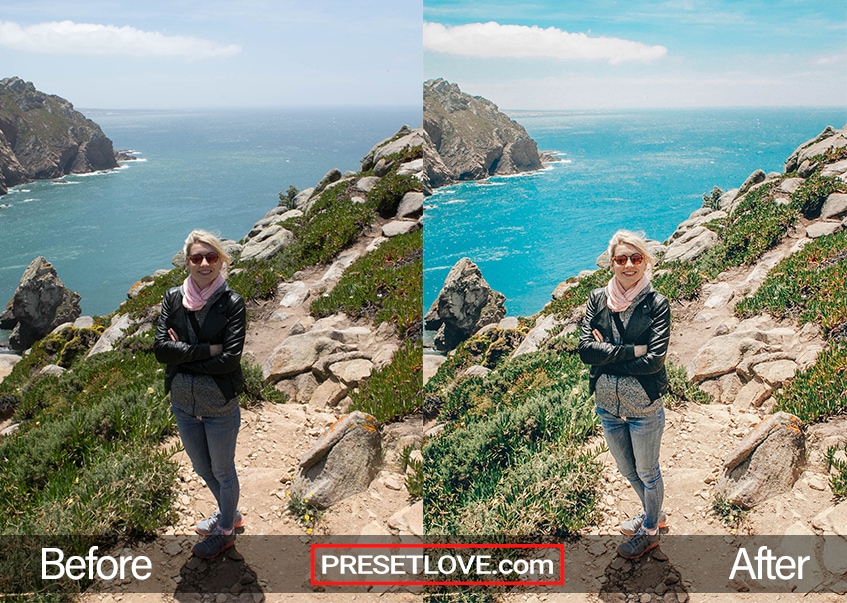 Best for: Coasts, Beaches, Fields, Tropical Scenes
Style: Film, Deep and Rich Colors, Emphasized Depth, Warm
Cabo da Roca preset captures the calm look and feel of Portugal's Cabo da Roca. It is especially beautiful for travel photos of coasts or scenes with a light, tropical, vibe.
Cinque Terre Free Beach and Coastal Preset
Best for: Travel Photography, Coasts, Beaches
Style: Vibrant, Film Matte
Cinque Terre preset is named after Italy's beautiful coastal area and popular tourist destination. It captures the place's vacation feel and the town's dynamic air. You can always count on its rich colors, deep tones, and warm accents.
Utah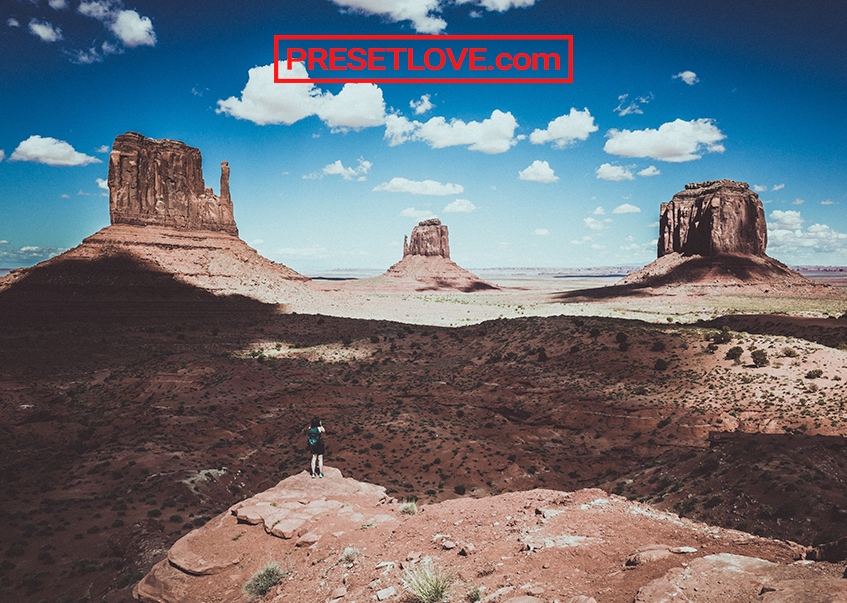 Best for: Landscapes, Outdoor Shots, Travel
Style: Retro Film, Analog, Bluish Tone, Soft Colors
Utah free Lightroom preset that enhances landscape elements and applies beautiful classic film tones. It does a great job recreating the charming style of analog photography. Just look at its retro-like tones and blueish hues.
10 Tropical Bali Premium Lightroom Presets
This Tropical Bali preset set will transform greens and cool tones into stylish hues. This will also make some magentas pop and enhance your skin tones! These presets for Lightroom look amazing on travel, beach, poolside, jungle, fashion, yoga, or tropical food shots.
5 Maldives Premium Tropical Beach Lightroom Presets
The blue hues of these Maldives presets are just stunning. You get those vivid yet crystal clear waters and a warm vibe. This pack just looks incredible on photos of beaches, resorts, and other tropical vacation spots. You simply and fully get the tropical paradise atmosphere.
6 Bahamas Premium Matte Travel Presets
Bahamas premium travel preset pack is a super cool set for beach images. It will enhance those turquoise colors and make the blue tones look dreamy and tropical. You will also be captivated by the tropical accents of golden orange notes and faded greens! If you are a professional photographer or are actively using Instagram, you will definitely love this preset collection.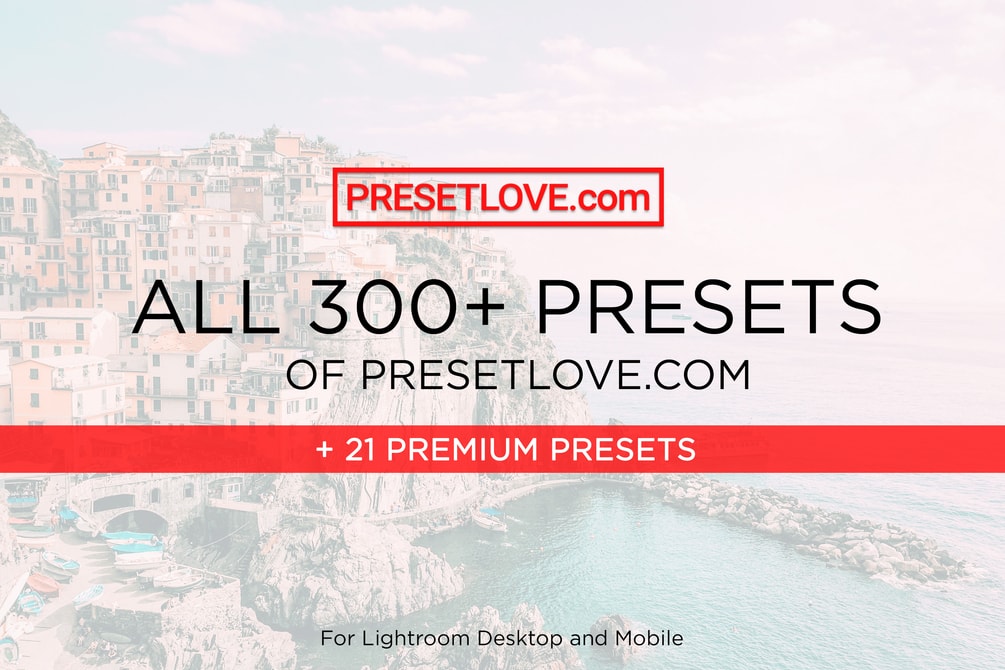 Save time and get our Preset Bundle! ⭐
Do you need more landscape presets? How about our entire collection of 300+ free presets? You can get all of them in one go + 21 bonus premium presets.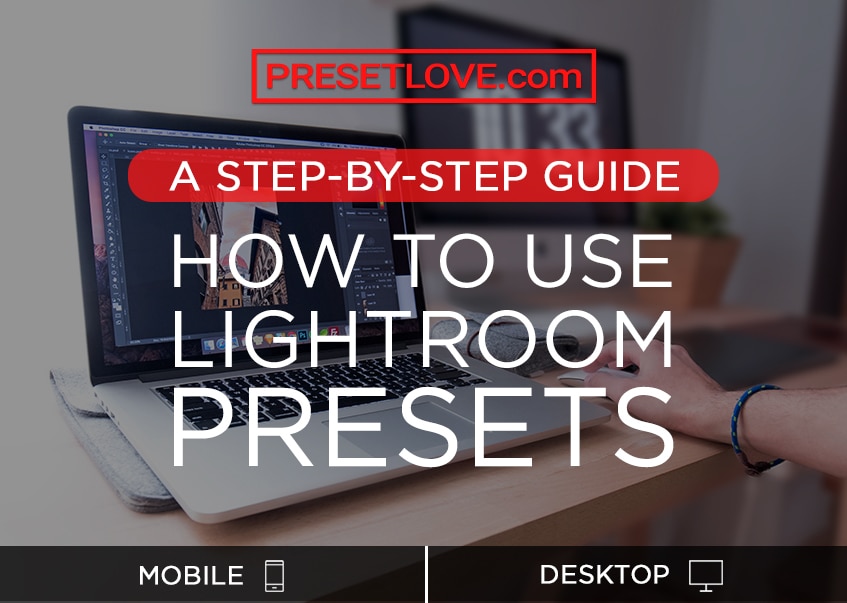 Need Help Installing Lightroom Presets?
We prepared a comprehensive guide for you. This will teach you how to use presets to easily enhance your photos. We'll show you how to use DNG preset formats on the Lightroom mobile app, and XMP on Lightroom CC and Lightroom Classic.