You should consider using Instagram presets for Lightroom if you want to easily give your social media, blog, or even online store, a professional look. Notice how influencers have that gorgeous signature aesthetic? It's just important for branding!
Instagram presets will help you apply the same or similar settings on all your images in a few clicks. This is true even for the free Lightroom mobile version. You would get the same color motif, tonal intensity, and brightness, in literally a few taps.
This is how you would want your followers to remember you and your style. It will make your feed look clean and professional. Definitely more inviting to scroll through.
Here is a compilation of the top looks you can choose for your Instagram. You can also use this as a guide to all the Insta jargons on visual styles or aesthetics. When choosing yours, be deliberate about it, can't be random. Think about your content and what would reinforce your own personal style.
Also, don't worry if you need help with the Lightroom presets, you can always talk a look at my guide to learn how to install Lightroom presets on mobile and desktop.
Using White Presets on your feed would instantly add a modern polish. The clean brilliant whites and muted colors makes shots look sophisticated and even high-fashion.
I love how this Instagram preset aesthetic can even out tones by removing unwanted shadows and neutralizing harsh lighting. So if you have a too-yellow light on your photo, you can use one of these presets to help neutralize it. Very handy and professionally gorgeous.
Light and Airy presets create an impression close to the whites, but with occasional pastels, cozy colors, and sometimes milder tones. You get bright, fresh, and welcoming images each time! We love this for indoors and portraits. The look is also perfect for product shots and family photos.
You can browse through our collection of this aesthetic to get a better idea of the vibe that this aesthetic gives off. Even this look as several more styles that you can choose from.
The Boho aesthetic has earthy tones, warm golden accents, beautiful contrasting tones — all perfect for family shoots, outdoor, fall, newborn, home, fashion, couple shots and professional wedding photography.
This one is a featured collection by our amazing friends at KIIN. This just is the best for the aesthetic out there.
Moody Presets are dramatic. It is not always dim or dark, but this is usually the case. If you want your photos to be melancholic, nostalgic, a bit sad, emotive — you get it, that's why it's called "moody" — this is the style to go for.
There are many dramatic Lightroom presets that you can explore. Remember to keep your content in mind when choosing.
You can check out more moody presets by clicking the button below. I made sure to add some tips on how to use them, too.
Film Presets have that slightly matte analog look to them, even if they have varying distinguishing styles. As you may have noticed, the film aesthetic is making a comeback even on Instagram presets. The vintage or retro charm is difficult to resist, plus it is also timeless.
You can use this if you want a soft look to your shots and feed. The entire aesthetic is artistic, too, depending on how you would want to apply them.
Check out our collection of Film Presets and try the different free film emulation presets that we have. We have Kodak, Fuji, Polaroid, and many others. A highly recommended list.
Modern or Urban or Street aesthetic usually comes with bold tones and vivid colors. You get a punchy look that just makes a strong statement every time. This is great for photos in a modern setting.
This style is usually seen on street photography as well because it draws out a lot of photographic elements so well. You get detailed photos with stunningly defined tones.
This is a compilation that also has a variety of sub-styles. Some have desaturated colors, some have punchy vibrant ones, while many have distinct color motifs. You just have to go through them to find the right preset for your content.
Nude or Cream aesthetic is perfect if you want a balance of warmth and a clean look. The style is soft and so elegant! You'll love undersaturated colors, matte texture, and an airy look. This one is definitely a popular influencer style.
This featured Instagram presets by KIIN just look amazing when setting that cohesive style. The colors and tones are so unified, looking like the photos were taking at just one time! The overall effect just looks amazingly professional.
Get Our 300+ Preset Bundle + 21 Exclusive Premium Presets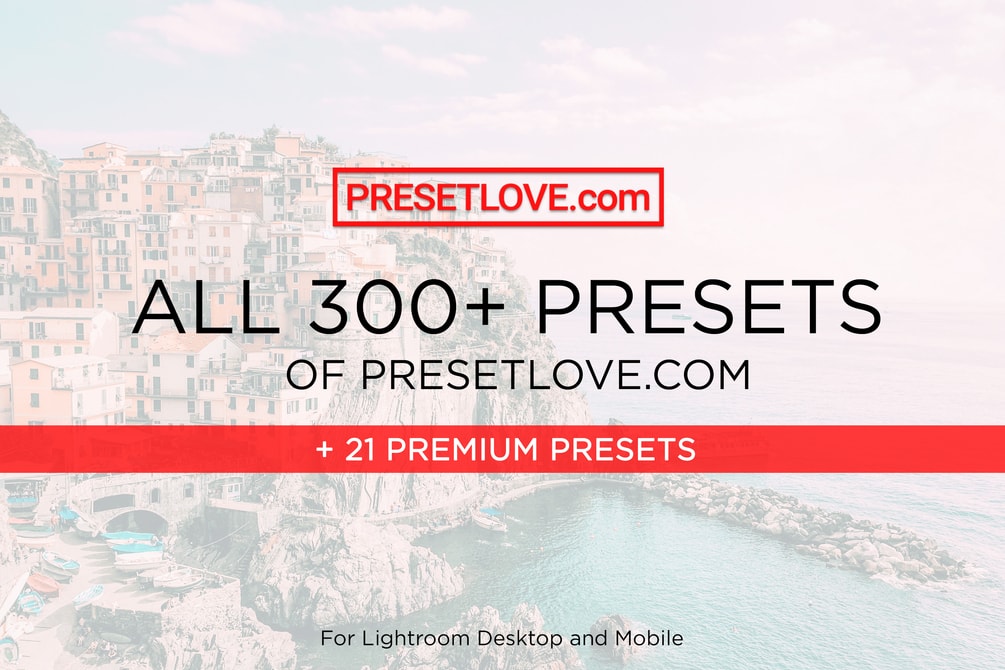 To make things much easier and save time, why not get all 300+ free Lightroom presets on this site in one go! They're all great as Instagram presets.
After all, the more presets you have, the more looks you can experiment with. Get this best preset bundle if you are looking for a look that's uniquely yours.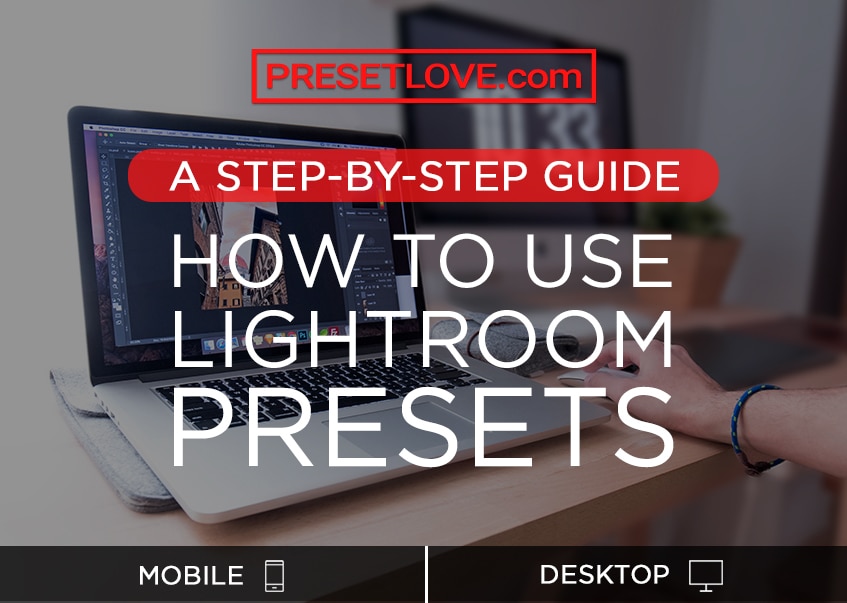 If you need help with Lightroom presets on mobile and desktop, you can always check our guide to learn how to install Lightroom presets.