We compiled the best wedding presets for Lightroom that can improve your photos in just a few clicks. Download and use them to correct lighting, set a color motif, and even improve the overall mood.
The Lightroom presets here are available in different styles: some are designed to have mild tones while others reinforce them for better definition. If you want to get creative, you can try the presets with complexly tinted tones. Whichever you prefer, apply that aesthetic throughout your shots. Having a signature look in all your photos is the best way to establish your brand as a wedding photographer.
If you do not have a specific look in mind yet, simply download as many of these presets as you want and choose whichever looks best on your shots. This can help you save a lot of time especially if you edit in bulk and just do a lot of wedding photography.
All of these wedding presets can be used on Adobe Lightroom mobile and desktop. You can also learn how to use Lightroom presets by checking out our installation guide.
FREE Wedding Lightroom Presets
Elegant Wedding
Best for: Indoor and Outdoor Wedding Photos
Style: Bright, Soft Tones, Detailed
The Elegant Wedding preset looks exactly as its name suggests. This preset enhances lighting and tones to make photos look bright and vivid. We love how it also has a light matte look to match the overall feel. You can even use this as an Instagram preset because of its conservative yet unique aesthetic.
Boho Wedding
Best for: Portraits, Outdoor, Garden Scenes, Diffused Lighting
Style: Warm Browns, Soft Matte
Boho Wedding is one of our most popular presets because of its ability to set a dramatic, emotional, motif. We especially love its warm browns that complement skin tones and the muted tones to add a gentle look and feel. This is a great wedding preset to use if you want to set a specific aesthetic and draw out expressions well.
Bright Wedding
Best for: Versatile Wedding and Engagement Photos
Style: Bright, Soft Warmth, Vivid Colors
Bright Wedding preset is versatile enough to be used on all wedding and engagement photos. It is especially useful when correcting lighting and emphasizing colors. This can easily help you achieve a professional look. It doesn't alter the colors too much so this is great if you want to retain a natural look.
Retro Wedding
Best for: All Wedding and Engagement Photos
Style: Sepia, Brown Monochrome, Balanced Tones
Retro Wedding preset helps you achieve a timeless look on wedding and engagement photos. It converts any image into a rich sepia, with deep and well-defined tones. This is ideal if you want to add a vintage film charm to your shots.
Exotic Wedding
Best for: Destination Weddings, Outdoor
Style: Vibrant, Warm Hues, Tropical Feel
Exotic Wedding preset sets a sunny and tropical feel. Its aesthetic is perfect for outdoor weddings set against tropical sceneries. It beautifully captures the magical, breathtaking, look of every destination wedding. You will love the vibrant color and overall warm motif.
Wedding Smiles
Best for: Outdoor Scenes, Wedding and Engagement Portraits
Style: Cool Tones, Deep Tones
Wedding Smiles sets a dramatic atmosphere by intensifying tones and cooling color temperature. It is darker than most wedding presets but also more defined. It is great on portraits especially when emphasizing the expressions and emotions. If you are looking for a bolder look, you should give this wedding preset a shot.
Warm All Over
Best for: Portraits, Weddings
Style: Warm, Black & White, Rich Tones, Classic
Warm All Over is ideal for wedding and engagement photos because of its expressive tones. Even without color, it can highlight the couple's features and draw out the atmosphere of the occasion. This is all because of its complex warm tones and balanced contrasts.
Premium Wedding Lightroom Presets
10 Professional Wedding Presets – Presets for Wedding Photographers
10 Professional Wedding Presets is the ultimate wedding preset collection for wedding photographers. These are available for both Lightroom Mobile and Desktop in various styles and aesthetics. Every photo will have stunningly defined tones and a grand, dramatic, atmosphere. Made by a professional photographer, for photographers.
3 Nude Tone Presets for Mobile and Desktop
Nude Tones Lightroom preset pack is a gorgeous premium collection of earthy presets. It is stunning on skin tones and can set a motif on any type of image. It adds a stylish and sophisticated look to wedding and engagement photos. The best part is that this aesthetic can also be used in other types of photography like fashion, travel, interiors, portraits, and many more.
10 Premium Wedding Lightroom Presets – Lightroom Mobile and Desktop
Our 10 Premium Wedding Preset Collection is perfect for setting a cohesive look and feel across multiple wedding and engagement photos. They are in different color motifs and in elegant soft tones. You can preview the entire collection by clicking the button below.
Get all our 300+ Free Presets Plus 21 Exclusive Presets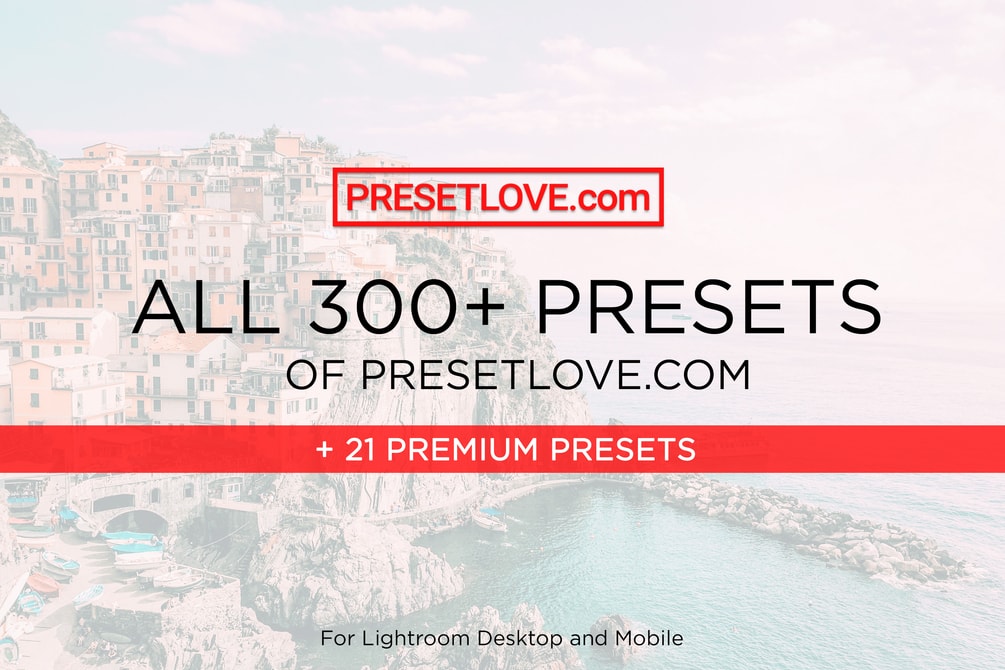 If you are looking to buy Lightroom presets, this is the greatest deal that you can get for a preset pack suitable for all types of photography. Download all our free presets in one go, plus 21 premium presets!
How to Install Lightroom Presets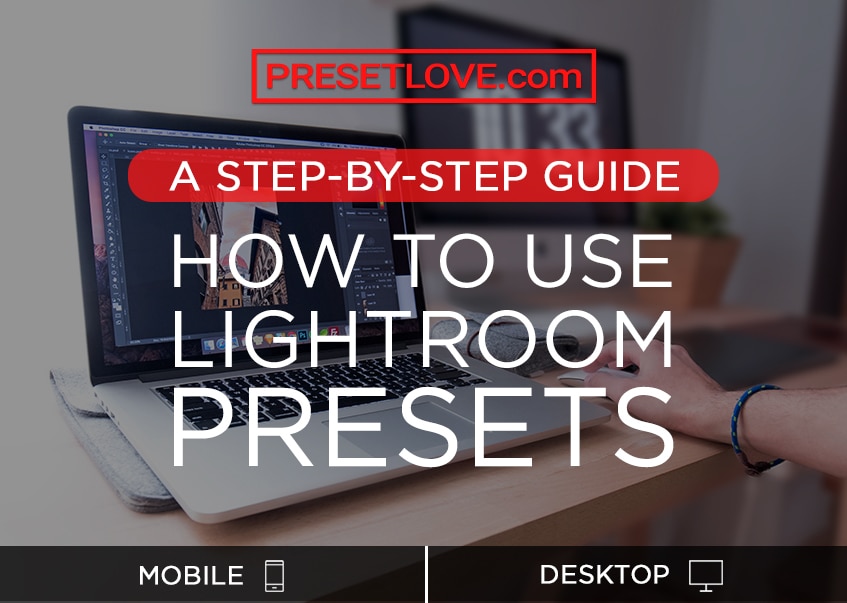 Learn how to how to add presets to Lightroom mobile and desktop with our simple guide. Simply select which Lightroom version you are using and follow the steps. We'll also show you how to use DNG preset formats on the Lightroom mobile app, and XMP on Lightroom CC and Lightroom Classic.