Elegant Wedding is a free Lightroom preset that gives wedding photos a lively and stylish feel. Its color enhancements will make your shots look as festive as the occasion, while its adjustments in brilliance will illuminate those special moments and make them unforgettable.
This wedding preset can be used for both indoor and outdoor shots, regardless of lighting types. Its adjustments will be enough to brighten and temper the tones in your photos.
If you are looking for a versatile filter that is quick and easy to use during an event, go for this Elegant Wedding preset.
Brightens Special Moments
Vivid Captures. For such a joyous occasion, you would want your photos to equally appear as vivid and cheerful. Colors should pop to exude more life.
To produce this, Elegant Wedding preset increases both exposure and contrast. Compare the couple's attire in the above Before and After photos: there is much more light and color on them now. Also notice how the entire scene has become bright and dazzling.
Adjusts Highlights and Shadows for a Festive Feel
Balanced Tones. Elegant Wedding preset also thoroughly adjusts light and dark hues to complement the boost in exposure and contrast. This helps keep the photo's elements well defined.
In the above After photo for example, you can notice this effect on the bride's bouquet, the trees behind her, the clear blue sky, and the quiet waves.
Softens Black and White Hues
Matte B&W. This particular adjustment produces a stylish matte texture. Elegant Wedding preset mutes whites and softens blacks. This somewhat desaturated look makes the picture look more tender and emotive.
The example photo above is an ideal capture that could have been shot by either the official photographer or a guest. With this sophisticated preset, even a spectator can have professional-looking pictures of a friend's or family's wedding. Try it on your latest wedding pictures (or any social event) and share it on social media like Instagram.
Produces Clear and Crisp Details
Vivid Textures. As with all weddings, couples and organizers pay much attention to the details. There is an intention to every design, setup, and color. The wedding gown, most of all, is often filled with intricate details. The photographer must therefore attempt to capture as much detail as possible, to fill the frame with meaning and emotion.
For this, Elegant Wedding preset amplifies sharpening and clarity to produce well-defined textures. Some vibrance is also added to make these pop. You can see the result in the After photo above: look at how the bride's sleeve now appear more defined, revealing the minute details of the lacework.
Elegant Wedding is for Lightroom Mobile, Desktop and...
Like all our presets, you can absolutely use Elegant Wedding as is, right out of the box. With any preset, you might need to make adjustments to accommodate your specific camera, settings, lighting and subject matter.
Entirely Adjustable
Compatible with Lightroom 4, 5, 6 and CC
Performs with both PC, Mac and Mobile
Applicable to both RAW and JPG images
100% Free
This Free Lightroom Preset was last updated on January 16, 2020
THREE MORE GREAT PRESETS
by Forrest Lane
by PresetLove.com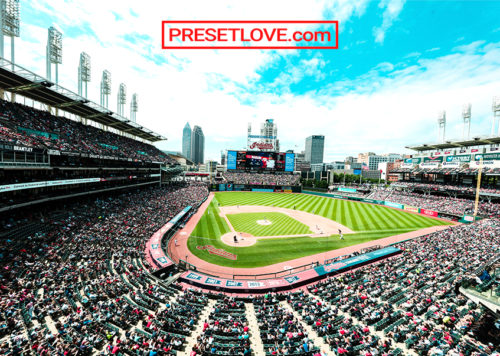 by Contrastly