The Old BlacknWhite Preset is a free lightroom preset that works best with a wide variety of photos from portraits to landscapes. It gives photos a stunning high-contrast black and white adaptation.
Like with many monochromatic presets, Old BlacknWhite switch the colors of this solo travel picture to black and white treatment. Old those warms tones are gone and replaced with black, white and gray hues.
This man in suit shows that Old BlacknWhite preset not only increases contrast and clarity in images but decreases highlights and shadows too. Old BlacknWhite preset takes this image back to the classic black and white era.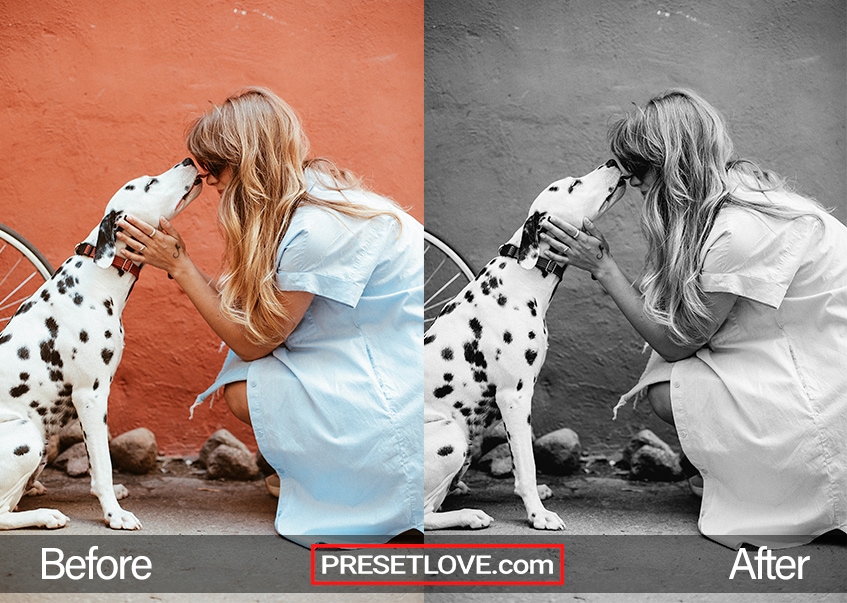 The exposure on this dalmatian after photo was increased together with its sharpening which gives it a stronger effect.
Old BlacknWhite preset shows that black and white are the colors of true art. It gives this rooftop image a dramatic, classic but natural effect.
You can absolutely use Old BlacknWhite as is, right out of the box. With any preset you might need to make adjustments to accommodate your specific camera, settings, lighting and subject matter.
Entirely Adjustable
Compatible with Lightroom 4, 5, 6 and CC
Performs with both PC, Mac and Mobile
Applicable to both RAW and JPG images
100% Free
This Free Lightroom Preset was last updated on January 24, 2020
THREE MORE GREAT PRESETS
by Presetbase
by Silky Presets
by Monica Aguinaga