Warm Retro is a free Lightroom preset that simulates the warmth of vintage photos for a soft and timeless appeal. Images appear brighter but slightly muted. It is a simple and versatile look that can be useful in various types of photography. You can use it for portraits, landscapes, and outdoor scenes. 
Accentuates Details for a Crisp Look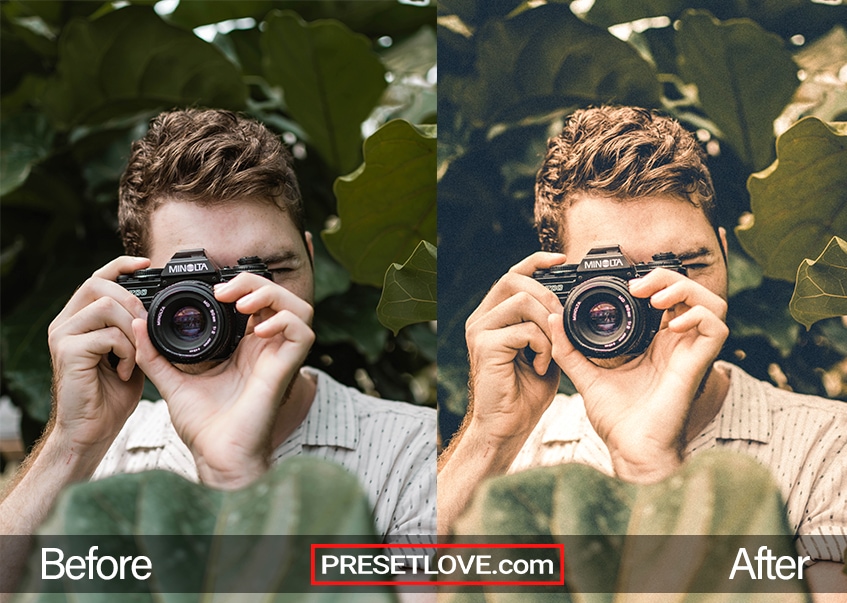 Crisp and detailed. Shadows and details are boosted for a crisp and compelling result. You can notice how the man's hair appear more textured in the After photo, even with the preset's slightly washed-out effect. The camera also appears more textured now, and the lens is more reflective. What sets this preset apart is the mood that it gives in addition to enhancing an image's sharpness.
Softens and Mattifies Photos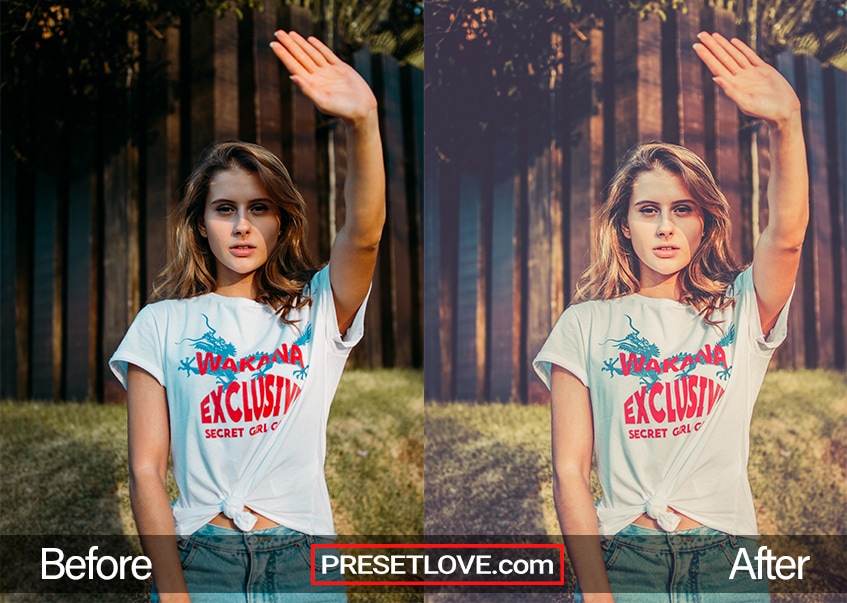 Soft and muted tone. To achieve this flat retro look, highlights, whites and blacks are decreased. There are slightly muted shadows and blacks to give the image a softer look. See the After photo above: the warmer color temperature is apparent in the background and the woman's white shirt. Notice, too, how the increase in exposure helps reveal more of her face. The skin tone is enhanced as well.
Gives a Charming Retro Look and Feel
Vintage mood. This free Warm Retro preset is most ideal if you are going for a specifically retro look in digital photography. The image above now seems like it was taken decades ago, like an authentic aged photograph. The added vignetting frames the scene and completes the timeless mood. It is reminiscent of 70s or 80s ads that you can find in vintage print publications.
Cross-Processing Made Easy
Cross-processed effect. Warm Retro can also be used to achieve a cross-processed effect. Although looking quite faded, textures are distinct because of a significant increase in clarity and sharpening. A boost in contrast, too, contributes to this style. See how this preset has dramatically changed the mood of the example photo above. Blacks are made less harsh, and the flatter look adds a timeless charm to the photograph.
Versatile Enough for Your Everyday Shots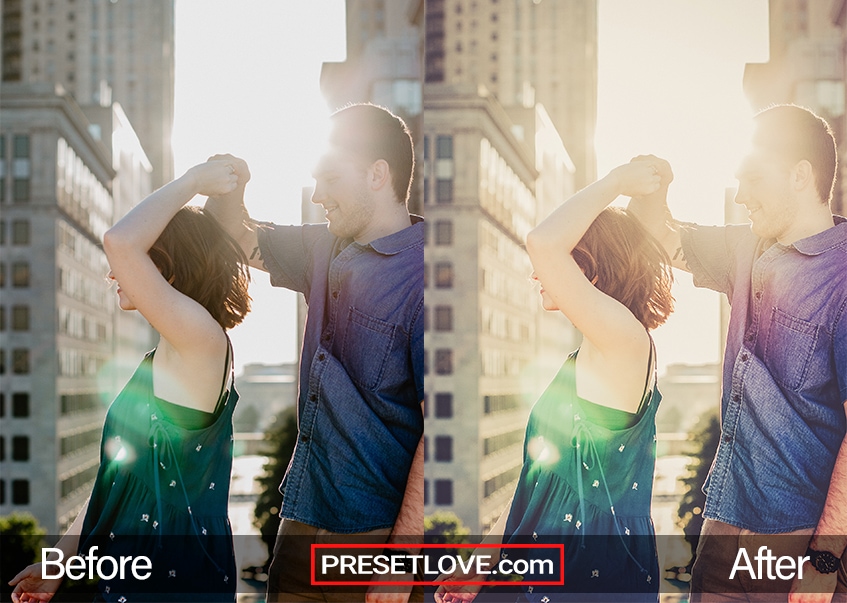 Versatile. This preset does not artificially transform the photograph as this filter retains much of its color integrity. It retains the natural look and only adds a layer of warmth and elegance. It works well even in an already bright shot, tweaking it only for improvements in sharpness and temperature. In the After photo above for example, the man's shirt is now more detailed, and you can now notice the strands of the woman's hair. You may try using this Warm Retro preset to add a layer of classic warmth even to everyday captures and to unify the images that you post in social media like Instagram and Facebook.
Warm Retro is for Lightroom Mobile, Desktop and...
Like all of our presets, you can absolutely use Warm Retro as is, right out of the box. With any preset you might need to make adjustments to accommodate your specific camera, settings, lighting and subject matter.
Entirely Adjustable
Compatible with Lightroom 4, 5, 6 and CC
Performs with both PC, Mac and Mobile
Applicable to both RAW and JPG images
100% Free
This Free Lightroom Preset was last updated on January 27, 2020
THREE MORE GREAT PRESETS
by PresetLove.com
by Forrest Lane
by Contrastly