The Urban Cool Preset is a free lightroom preset that perfectly intensifies cool temp in a film by adding greens and blue and violet tones in shadows and brown colors. It increases saturation in warm tones which makes a photo appear calm and cool. This preset is best used in taking city or street pictures.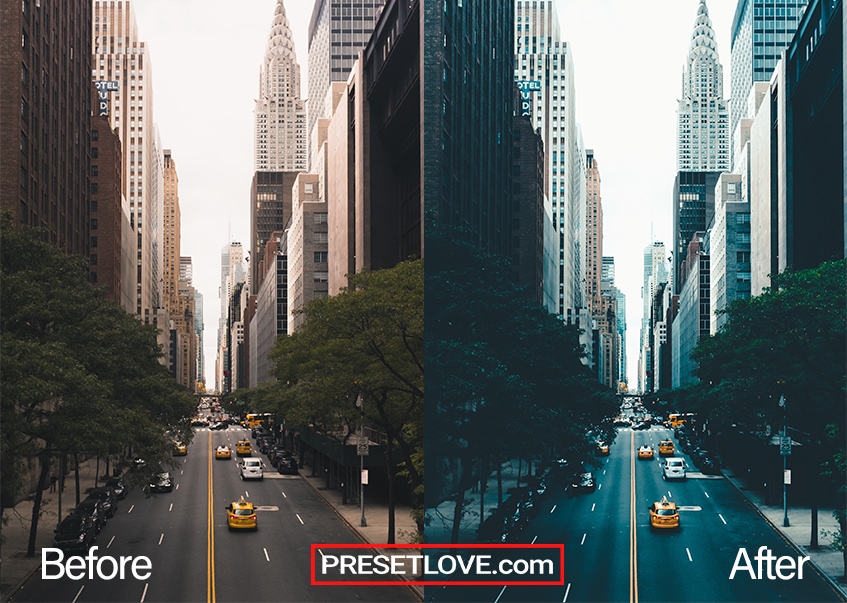 In this New York City photograph, there is an apparent increased cool temp and blue tones on the buildings and street of the after image. The clarity and sharpening are both increased while decreasing some highlights.
The urban cool preset made this image of this reading lady look sharper and clearer. The black and white colors in this photo appears to be crisper and dramatic.
You will notice on this on top selfie photo that the whites are increased like in the sub in subway and the white lines on the street. The shade of the black tattoo is also sharpened and there is increased saturation of warm colors like the bricks of the building.
The second urban street photo shows that the colors are livelier because the urban cool preset increased the greens and whites while it decreased some highlights. The preset also added some custom tone curve with cool tones.
This mountain backpacker photo best describes the increased blue tones in a snap after applying the urban cool preset. The grays and blacks turned blue as seen on the backpack and the sky becomes clearer and brighter. The warm color of the mountains also looked bluish due to increased whites and contrast.
You can absolutely use Urban Cool as is, right out of the box. With any preset you might need to make adjustments to accommodate your specific camera, settings, lighting and subject matter.
Entirely Adjustable
Compatible with Lightroom 4, 5, 6 and CC
Performs with both PC, Mac and Mobile
Applicable to both RAW and JPG images
100% Free
THREE MORE GREAT PRESETS
by Forrest Lane
by Forrest Lane
by Forrest Lane