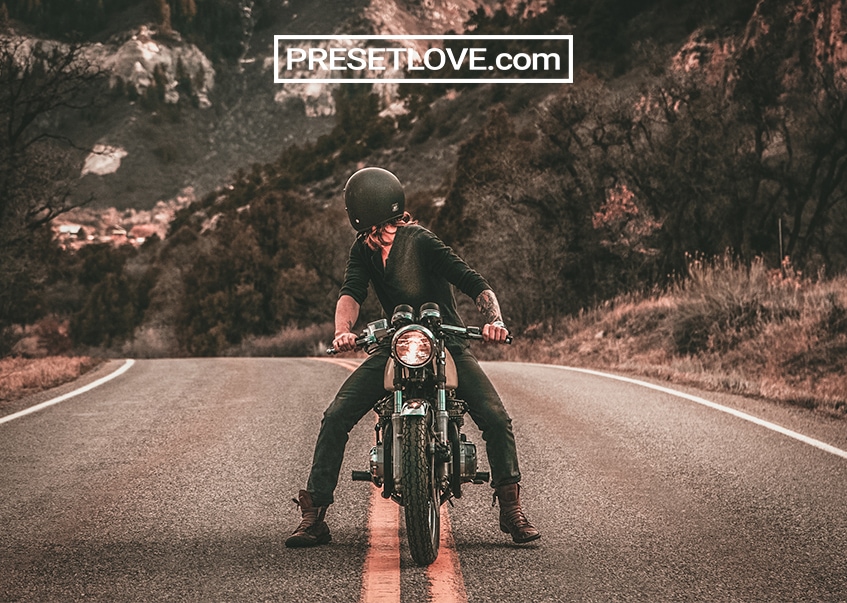 The One preset is a free Lightroom preset that adds mint colors in highlights and shadows in images. It brightens the photos by adding a warm temp and a vintage feel.
In this secret kiss picture, the color of the grass and the sky looks warmer. The blue color of the guy's shirt turned green and the color of the couple's skin tone looks pinkish.
This on top photo shows that the one preset decreases exposure, contrast and highlights while increasing shadows, clarity and vibrance.
The One preset adds mint tones in this perfect freckles image and decreases green, purple and magenta colors saturation. It is noticeable that there is an increased white in the girl's face color.
In this scarf image, again the green color saturation is decreased. The one preset created an S-curve tone curve and decreased highlights in this photo.
You can absolutely use The One as is, right out of the box. With any preset you might need to make adjustments to accommodate your specific camera, settings, lighting and subject matter.
Entirely Adjustable
Compatible with Lightroom 4, 5, 6 and CC
Performs with both PC, Mac and Mobile
Applicable to both RAW and JPG images
100% Free
This Free Lightroom Preset was last updated on January 26, 2020
THREE MORE GREAT PRESETS
by Hossam Assayah
by Preset Love
by Forrest Lane