The soft matte look is one of the most used preset type in social media. You can find it in Instagram, Facebook, Pinterest, and several websites. It is a style that does not go out of fashion.
You can now get this artistic look without fiddling with photo editors. Save time: download the presets, import them to your Lightroom desktop or mobile, and they will do the job for you.
This soft matte look can be used in all types of photography and is stylish throughout the year. It creates attractive portraits and landscapes for both indoor and outdoor lighting.
Here is the rundown of indoor and outdoor soft matte presets for every use.
All are available for free download at PresetLove.com for both Lightroom desktop (.lrtemplate) and mobile (.dng).
Best for: Portraits, Street photography, Everyday Scenes
Style: Vintage film, Light Hues, High matte
79th preset is a versatile vintage-looking preset that beautifully replicates the charming look of old film. If your images call for a soft and classic look, this is the preset to use. Its undersaturated yet light hues will remind you of Polaroid instant prints.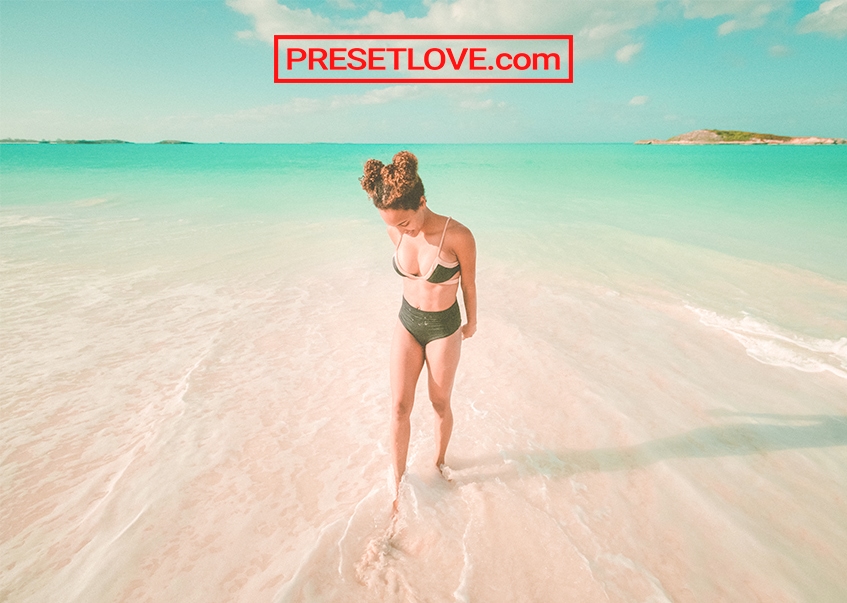 Best for: Vacation photos, Travel photography, Beach scenes
Style: Soft and airy, Orange and teal pastel warmth, Moderate matte
Airy Summer has been designed to give your summer vacation photos a stylish look and feel. It accentuates some delicate pastel hues and gives a matte effect. What you get is a low-contrast aesthetic that is both elegant and timeless. Use Airy Summer to add joy, warmth, and tenderness to those captured moments under the sun.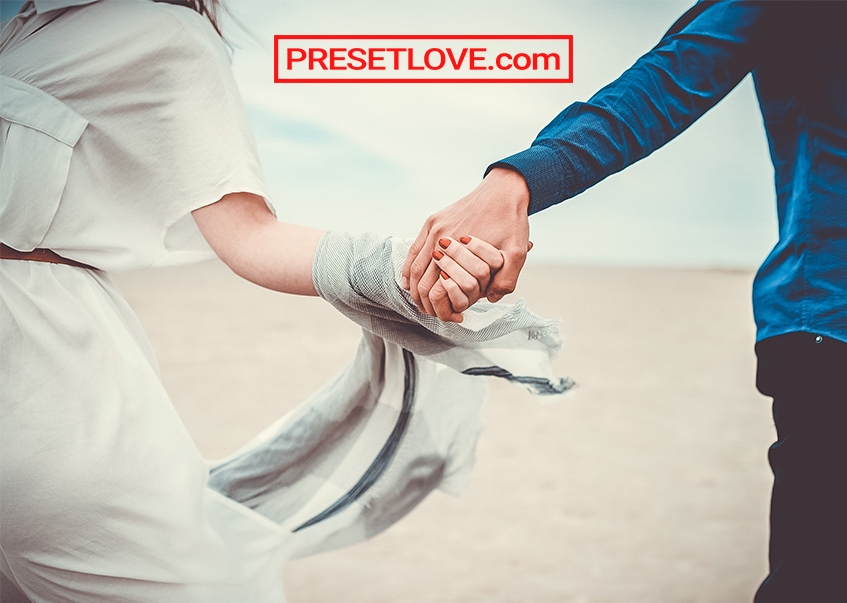 Best for: Photographing scenes with natural lighting
Style: Soft brown hues, Cinematic, Moderate matte
Chocolate Matte adds a timeless feel to your photos without reducing clarity. It uniquely brings out the warmth of the captured moment, making even the simplest shot look like a cinematic scene. A warm subtle haze blends with the images for a crisp vintage look.
Best for: Family pictures, Outdoor photograph, Portraits
Style: Undersaturated, Soft muted tones, Moderate matte
Magic Moments is a free Lightroom preset that gives photos a nostalgic warmth. It combines the charms of classic retro and soft matte for that tender and memorable look. Images will appear bright and rich in detail.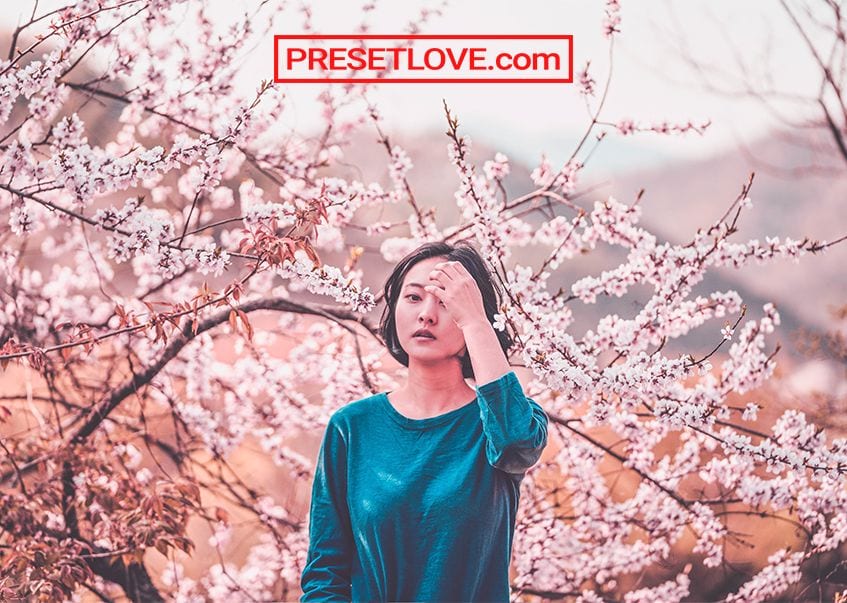 Best for: Travel photography, Outdoor portraiture
Style: Pinkish hues, High matte
Matte Pink infuses images with a charming cherry blossom pink hue. It is a striking yet versatile look that can be applied to a myriad of scenes, including indoor and outdoor portraiture. The unique, subtle, feel makes this preset ideal as a unifying base for a series of blog photos.
Best for: Outdoor scenes, Landscapes, High-contrast images
Style: Orange and teal motif, Soft hues, Heavy matte
A PresetLove.com favorite. Orange and Teal does an excellent job at bringing out the orange and teal colors in photos. It mixes colors in a unique way to create a powerful take on the popular orange and teal motif.
Best for: Portraits, Outdoor photography, Scenes with natural lighting
Style: Tender and warm pastel hues, Heavy matte
Pastel Warm is designed to give photos a softer and warmer look by adding pastel brown tones in shadows. It adds warm tones and magenta. This preset is ideal for pictures that are taken under natural light, and works well for portraits and outdoor photos.
Best for: Travel photography, Urban scenes
Style: Creamy pink tones, Soft shadows, Moderate matte
Romantic Paris evokes the romantic atmosphere of Paris with a warm-pink pastel hue. Its soft tones make it ideal for vacation photos, from portraits to cityscapes. This vacation preset can be applied to all types of photography, whether indoor or outdoor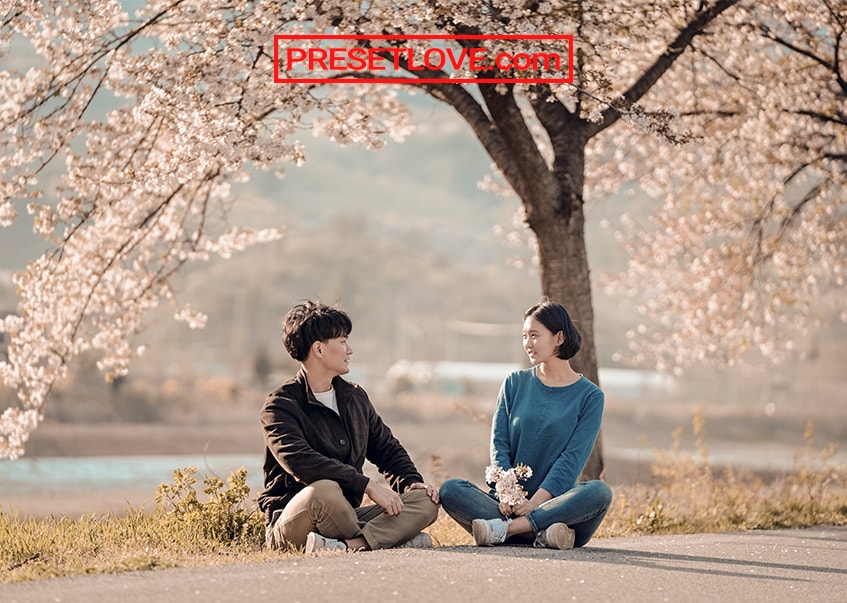 Best for: Portraits, Fashion, Outdoor Photography
Style: Gentle warm hues, Soft tones, Moderate matte
Smart Warmer gently warms your entire image while keeping skin tones looking natural. It enhances portraits by giving them a tender, charming feel. Its softened hues also give photos a classic and timeless aesthetic.
Best for: Portraits, Urban scenes, Photos taken under natural light
Style: Retro, Warm muted tones, Moderate Matte
Warm Retro simulates the warmth of vintage photos for a soft and timeless appeal. Images appear brighter but slightly muted. It is a simple and versatile look that can be useful in various types of photography. You can use it for portraits, landscapes, and outdoor scenes.
More Free Presets for Lightroom Mobile and Desktop
These incredible soft matte presets are free to individually download at PresetLove.com.

If you want to save time, you can download the entire collection of PresetLove presets in one go! Click here to get it.