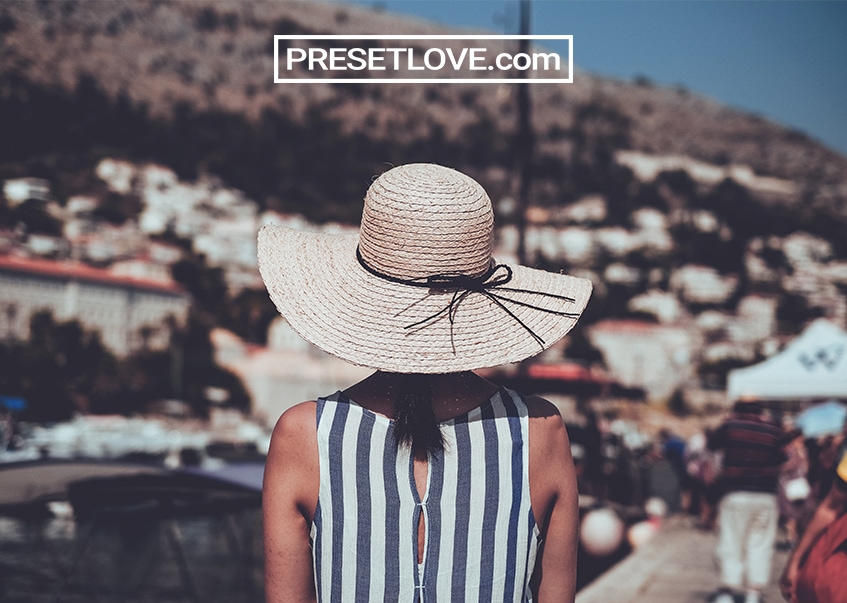 FujiColor 400 C is a free Lightroom preset that simulates the unique desaturated aesthetic of images taken with old analog cameras. It brings back the days of film and the unmistakable charm of vintage photos.
Looking for other Fujicolor presets? Here are the Warm (W) and Normal (N) versions!
The photo above takes on a cooler and subdued feel after applying this preset. The skin tone is paler as blue tones are added to both highlights and shadows. There is also a decrease in vibrance and luminance to give an overall tranquil feel.
The difference in color temperature can further be observed in the photo above. The warmly illuminated street becomes noticeably whiter because of the infusion of blue tones. The white walls now have cooler hues as well.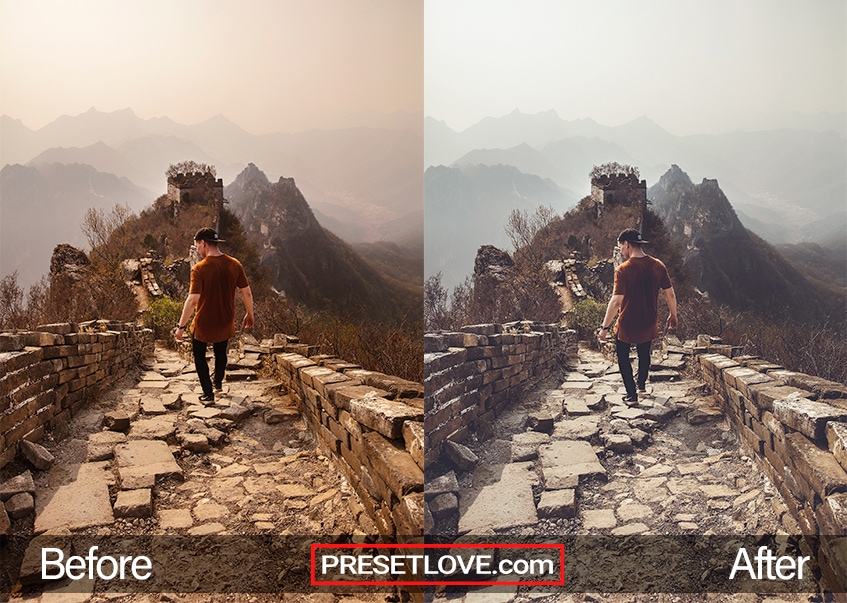 This free preset is also good for outdoor shots. It has a cooler white balance and there is an increase in sharpening. See the clearer details on the walls and peaks.
There is an immediate transformation in the mood of the photo. The shadows cast on the sides blend well with the preset's flattened desaturated effect, yet still serves as a dramatic accent to the scene.
You can absolutely use FujiColor 400 C as is, right out of the box. With any preset you might need to make adjustments to accommodate your specific camera, settings, lighting and subject matter.
Entirely Adjustable
Compatible with Lightroom 4, 5, 6 and CC
Performs with both PC, Mac and Mobile
Applicable to both RAW and JPG images
100% Free
This Free Lightroom Preset was last updated on March 25, 2020
THREE MORE GREAT PRESETS
by Isa Jaymes
by FaiR
by PresetLove.com