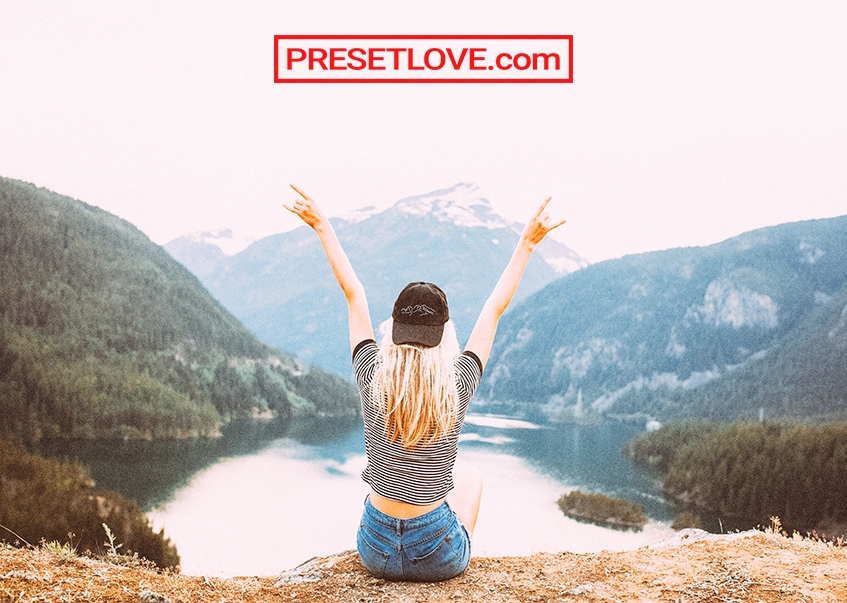 Colormatic 100 is a free Lightroom preset that creates a bright and high-contrast style. Its colorful settings easily give images a lively look and feel. It is ideal for travel photos, landscapes, and other types of outdoor photography.
The preset finely enhances every aspect of an image by optimizing its levels of light, color, and tone. It reinforces the natural look and does not alter it much. If you are looking for a simple preset that would give images a bright and rich look, this is the one to go for. Its style is distinct enough to serve as an Instagram filter that would give your feed a professional and consistent look.
Fills the Image with Light
Brightening. The preset begins by Illuminating the entire scene, as though completely filled by sunlight. For this, it simply increases the exposure and lightens all tones.
Colormatic 100 applies multiple tonal enhancements to make sure that the result would look bold yet natural enough. The preset sets the overall intensity using the tone curve: it lightens dark regions and further adds brilliance to highlights.
It is easy to notice the brightening effect when comparing the skies and horizons of the sample images above. There are more brilliant whites in the After photo. The subject is more illuminated now, too. Also examine the rocks to see how Colormatic 100 lightens dark regions without losing depth and detail.
Lowers the Intensity of Light Regions
Tender Whites. Although the above adjustments boost light regions, the preset also lowers their intensity using Lightroom's Highlights and Whites sliders. This helps moderate the abundant light and adds a soft look.
In the After photo above, see how the preset fills the sky with light. What once looked overcast is now radiant. Because of this effect, you can see more colors and details on the ground, and even the subject himself.
Fine-Tunes Color Saturation
Intense Hues. The preset cements its colorful look by tweaking the camera calibration settings and Lightroom's HSL panel. To adjust color intensity, Colormatic 100 lowers the saturation of all colors except red. It then adds more light to the yellows by increasing the color's luminance.
In contrast, it lowers the brilliance of blue and purple, to make them look full and deep. As a result, blue skies, oceans, beaches, and skin tones look complex and defined. The tweaks also helps these colors become apparent against all the preset's brightening adjustments.
See how the color enhancements all come together in the After photo above. Pay close attention to the vibrant colors of the water and crisp textures of the rocks. The sunny look reveals much more detail and nuances in tone.
Colormatic 100 is for Lightroom Mobile, Desktop and...
Like all our presets, you can absolutely use Colormatic 100 preset as is, right out of the box. With any preset, you might need to make adjustments to accommodate your specific camera, settings, lighting and subject matter.
Entirely Adjustable
Compatible with Lightroom 4, 5, 6 and CC
Performs with both PC, Mac, and Mobile
Applicable to both RAW and JPG images
100% Free
This Free Lightroom Preset was last updated on April 16, 2020
THREE MORE GREAT PRESETS
by Rachel Carter
by Forrest Lane
by Lightroom Zen