The Dark Dreams 1 Preset is a free lightroom preset that is constructed to schematize photos and give them a temperamental, dark aspect. It also gives a special atmosphere and saturated colors to pictures.  It gently brings out reds and greens to take lifeless, grey, low-light photos and give them some warmth while preserving the darkness that you wanted to begin with. Dark Dreams 1 Preset can be used in any kind of portraits or landscapes but works best with lifestyle photography. Enjoy this free preset to improve your low-light, dark photos.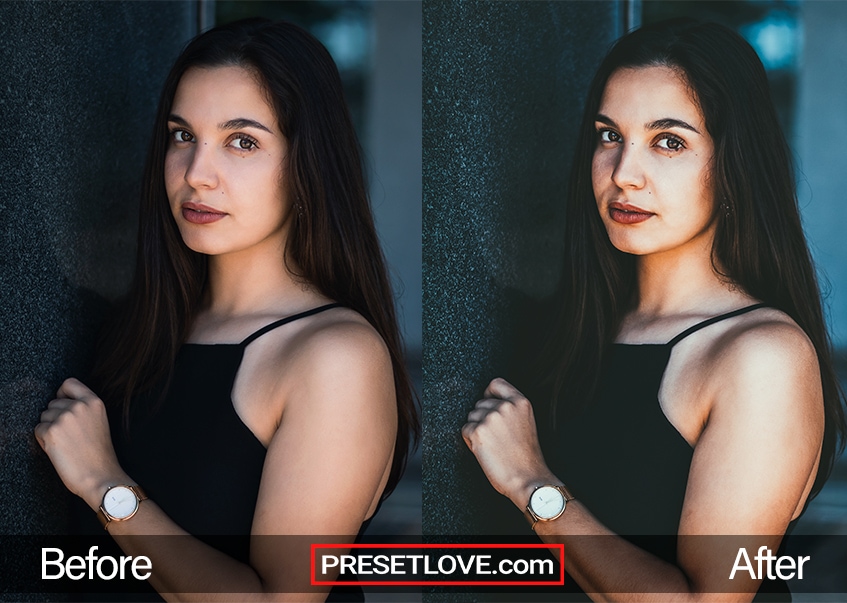 In this girl in black image, the Dark Dreams 1 preset created a custom tone curve with soft and fade effect which is obvious on the girl's face. It also increases shadows and exposure that intensifies the drama in this picture.
Dark Dreams 1 preset increases the luminance of yellow and aqua in this freedom photo which apparent in the lady's shoes. The sky on the after photo has almost faded because of the decreased in whites.
Looking at this Chinatown image, there is a decrease in vibrance, saturation and highlights. The color of the lights is improved by highlighting the shadows and colors.
Like the freedom photo above, the colors in this canyon photo are intensified by increasing the luminance in yellow and aqua tones. The after image looks clearer and the sitting man looks more visible.
You can absolutely use Dark Dreams 1 as is, right out of the box. With any preset you might need to make adjustments to accommodate your specific camera, settings, lighting and subject matter.
Entirely Adjustable
Compatible with Lightroom 4, 5, 6 and CC
Performs with both PC, Mac and Mobile
Applicable to both RAW and JPG images
100% Free
This Free Lightroom Preset was last updated on January 16, 2020
THREE MORE GREAT PRESETS
by PresetLove.com
by PresetLove.com
by PresetLove.com