Among all the types of photography, portraiture can be the most demanding. For instance, you need to consider a lot of factors whenever shooting or processing portraits. Be mindful of each attribute's effect on facial features, expression, mood, and skin tone. The wonderful thing is that it does not have to be as complicated as it sounds — all thanks to Lightroom presets that are specially designed for portraiture.
These presets blend and optimize light, tone, and color for different scenes and conditions. Each of them produces a distinct aesthetic and does wonders on skin tones. As a result, all are ideal for headshots, selfies, studio portraits, and various others.
Using Lightroom Presets for Portraits
There are several practical and creative advantages of using presets when postprocessing images. First of all, and the most obvious, is how easy they are to use. Even beginners can, in a few minutes, produces artistic results. Presets can even help you learn about each attribute in Lightroom.
Want to learn how to use Lightroom presets?
Click here for our guide.
If you are a professional photographer who post-processes photos by bulk, presets are likely your friend by now. Using them helps you experiment with different looks in mere seconds and apply settings across images in a few clicks. It is good to have a varied collection; your Lightroom's preset panel should look like ours after some time, with several presets to click through.
Free and Powerful Photo-Editing
You do not need to purchase portrait plug-ins for Adobe Lightroom and Photoshop, either. Those can only add to your expense and time. For a free solution, just use Adobe Lightroom Mobile. Download some Lightroom presets and you are good to go.
After all, presets already give you settings that work.
Begin your postprocessing by downloading and going through some portrait presets below. You can think of them as your bases or points of departure. Choose one with the aesthetic that you are going for and tweak from there.
Set Your Visual Identity
Here's the best part: presets are ideal for setting a visual identity as a photographer or a social media influencer. This is the signature look that you should establish so you can stand out and be memorable to your audience.
Presets allow you to explore styles and apply a cohesive aesthetic throughout your images or portfolio. If you use them as an Instagram filter, they can add a distinct motif throughout your feed.
Start by checking out this selection of beautiful portrait Lightroom presets that we handpicked for you.
We also have a premium collection of social media presets!
Consider these when upgrading your blog or social media look.
Best for: Headshots or Closeups
Style: Dramatic
Tones: Bold and High-Contrast
Colors: Dark and Vibrant
Portraiture I highlights detail, makes shadows rise and bestows gravitas upon any image. Its intricate settings make it perfect for portraits. It also works with a variety of camera brands and lighting situations.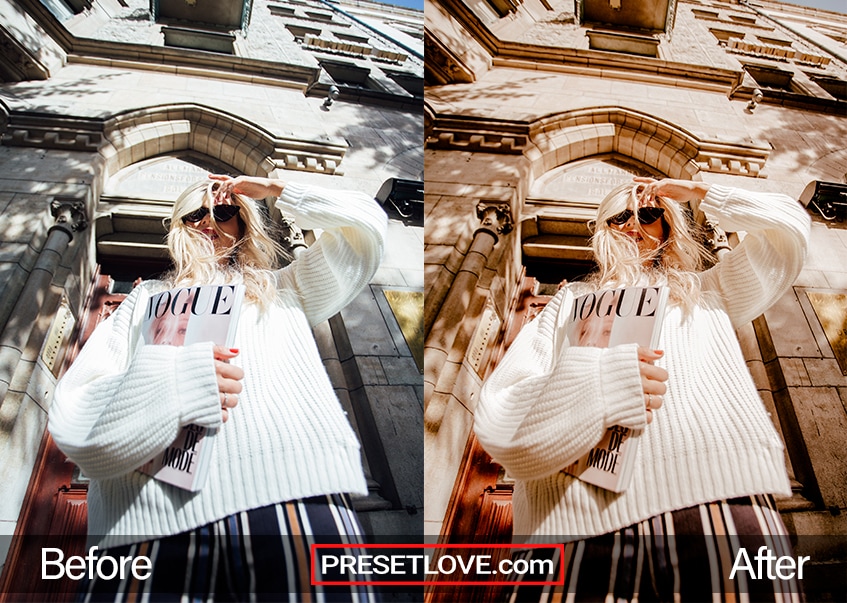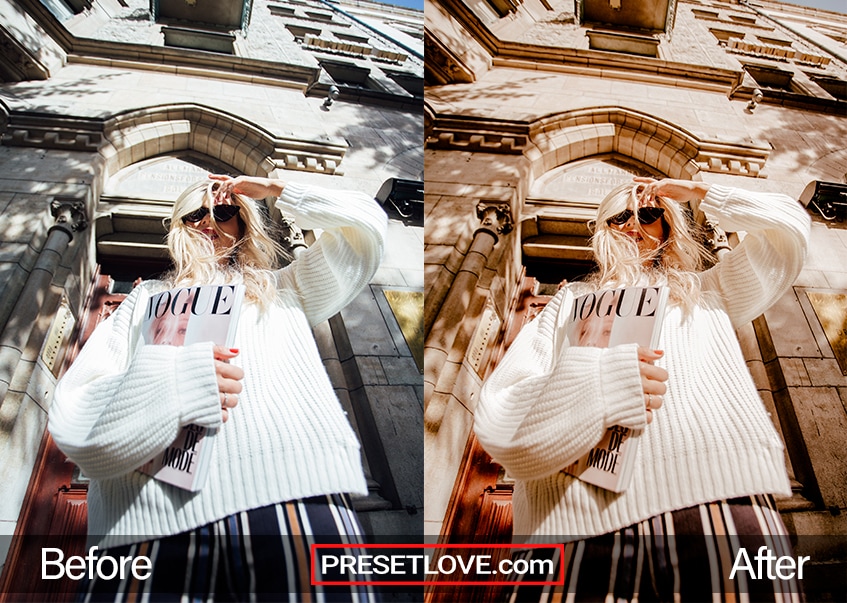 Best for: Outdoor Portraits
Style: Retro, Stylish
Tones: Warm and Moderate Contrast
Colors: Soft and Unsaturated
Pastel Warm is designed to give photos a soft, warm, look by adding pastel brown and magenta tones. It is therefore ideal for pictures taken under natural light.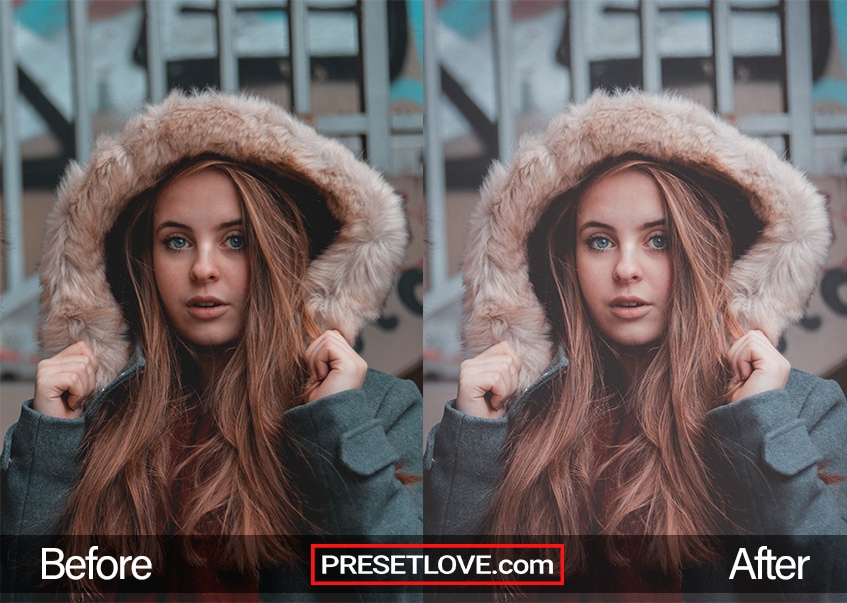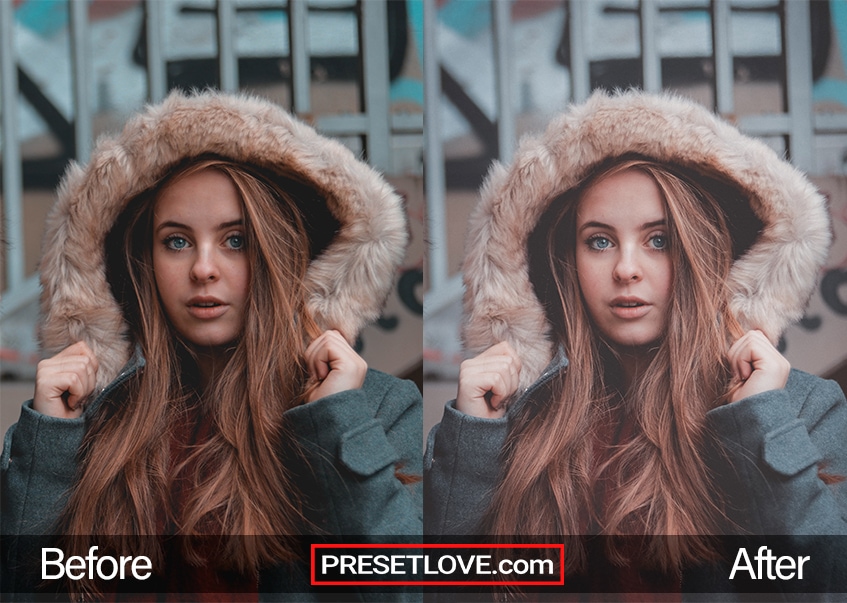 Best for: Urban Portraits
Style: Vintage, Cinematic, and Mysterious
Tones: Dim and Matte
Colors: Soft and Natural

Dark Dream gives photos a dark and surreal feel using elegant matte tones. Contrary to what its name suggests, the preset has a light vintage film look. It complexly blends a photo's colors and tones to produce a mysterious, magical, atmosphere.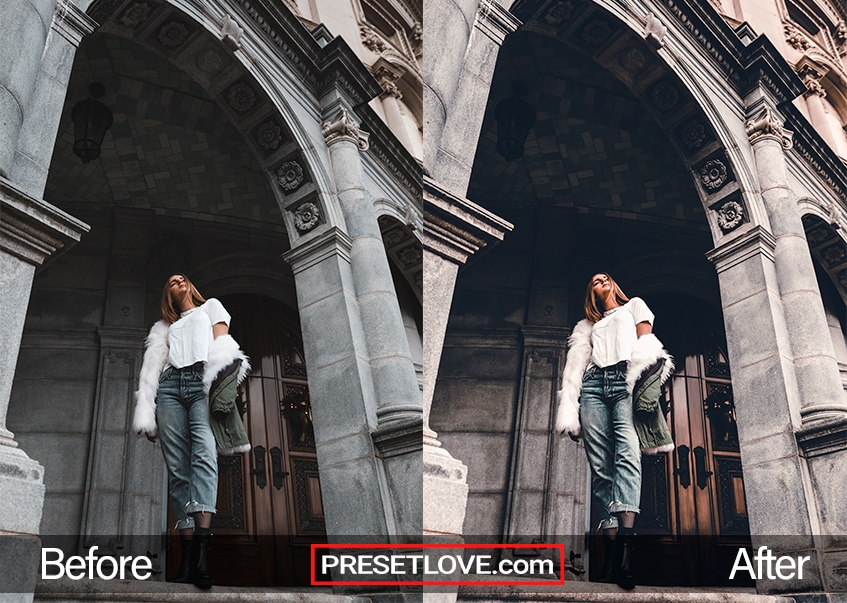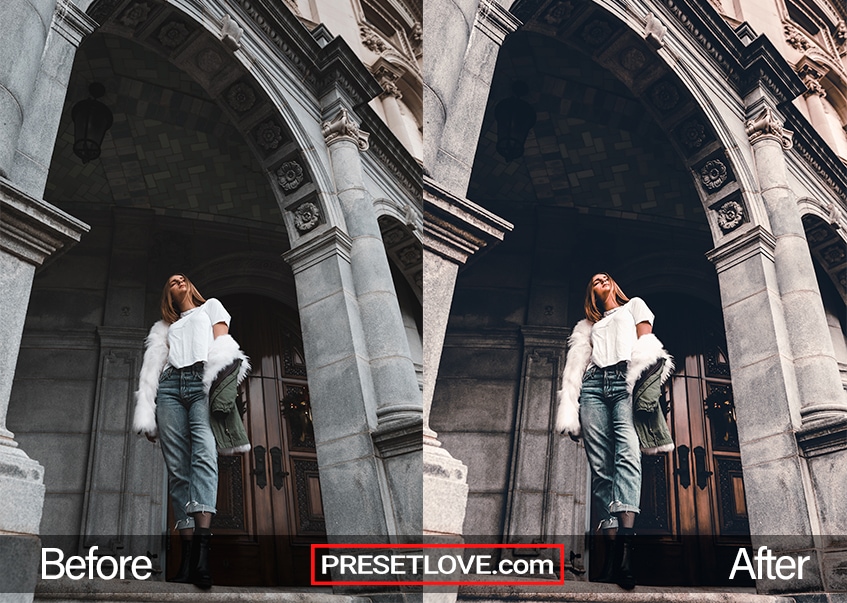 Best for: Fashion and Travel Photography
Style: Chic and Stylish
Tones: Matte with Pastel Tint
Colors: Vibrant
Fashion preset is specifically designed for fashion portraits. It stylishly enhances colors by adding pink violet tones and a soft matte finish. As a result, your photos will get nuanced and dramatic accents.
Best for: Portraits of Men, Closeups, Outdoor
Style: Vivid and Detailed
Tones: Warm and Bold
Colors: Dark and Vibrant
Bearded Man free Lightroom preset gives portraits a detailed and rugged look, and is specially designed to enhance headshots of men. Its adjustments in tone and color creates a somewhat dark motif and make facial features look vivid.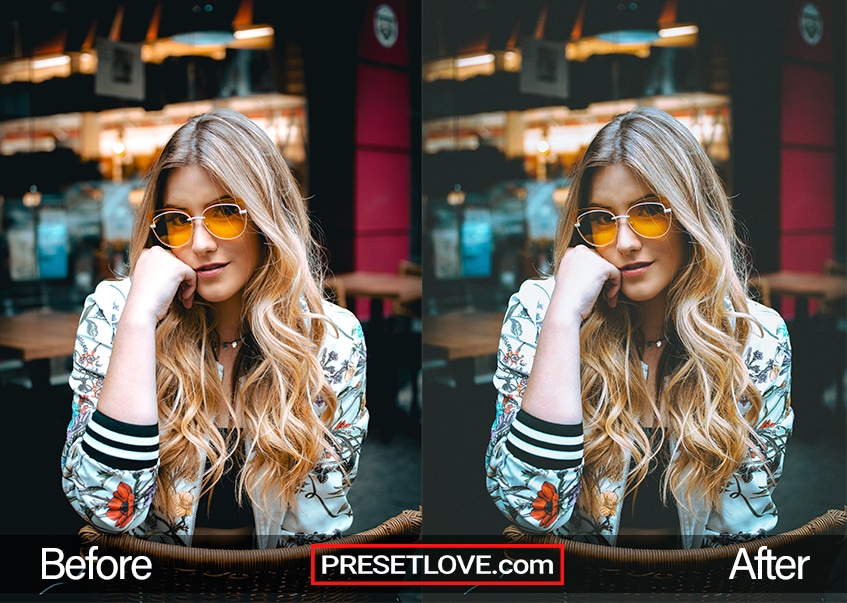 Best for: All Types
Style: Analog Film, Retro
Tones: Light, Cool, and Matte
Colors: Balanced
Portra 160 preset gives digital photos the unmistakable look of the classic Kodak Portra 160 film. It has soft cool tones and tempered intensity. Because of these classic refinements, this is the preset to use if you want subtler tones and matte textures on your portraits.
Best for: Indoor and Outdoor, Fashion Photography
Style: Retro, Analog Film, and Cinematic
Tones: Warm and Matte
Colors: Clear and Vibrant
Movie Star adds a soft retro warmth and a cinematic atmosphere. It applies dramatic tones that are ideal for both indoor and outdoor portraits. Its film aesthetic also comes with an artistic matte look.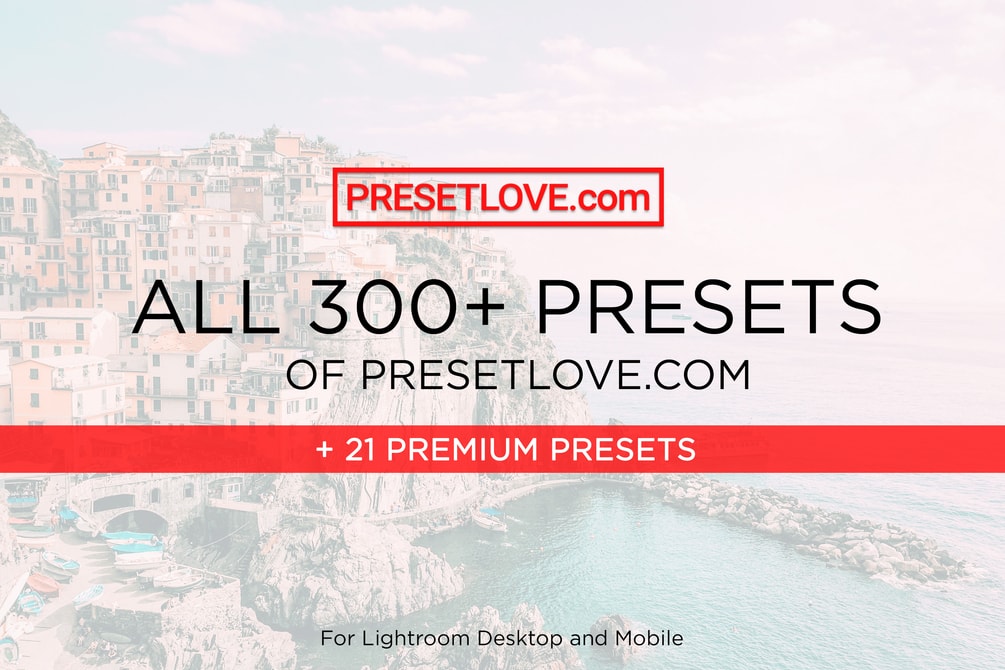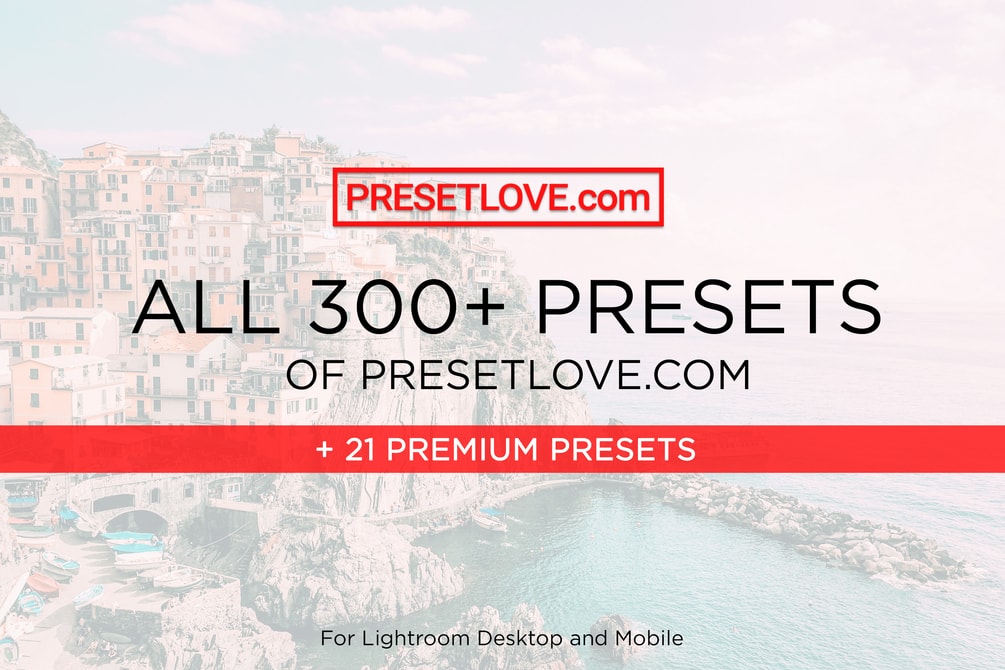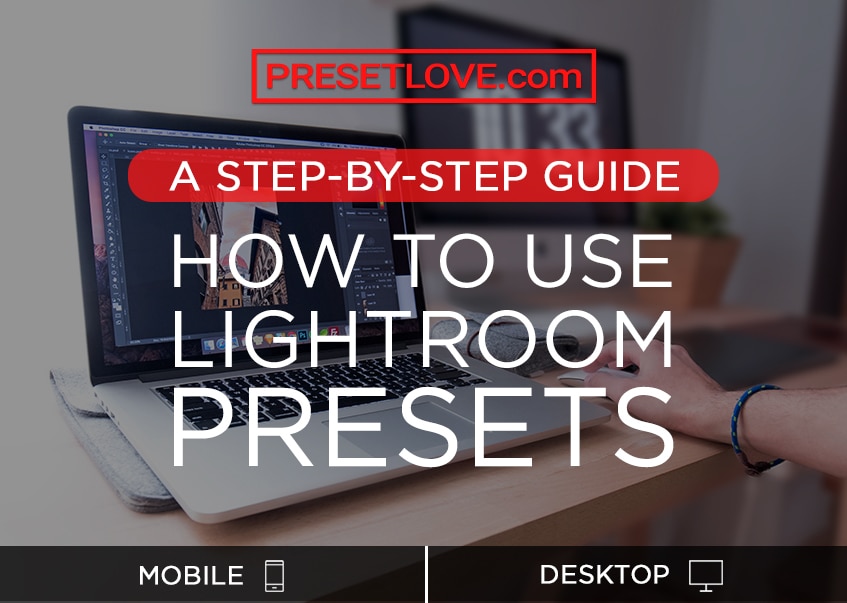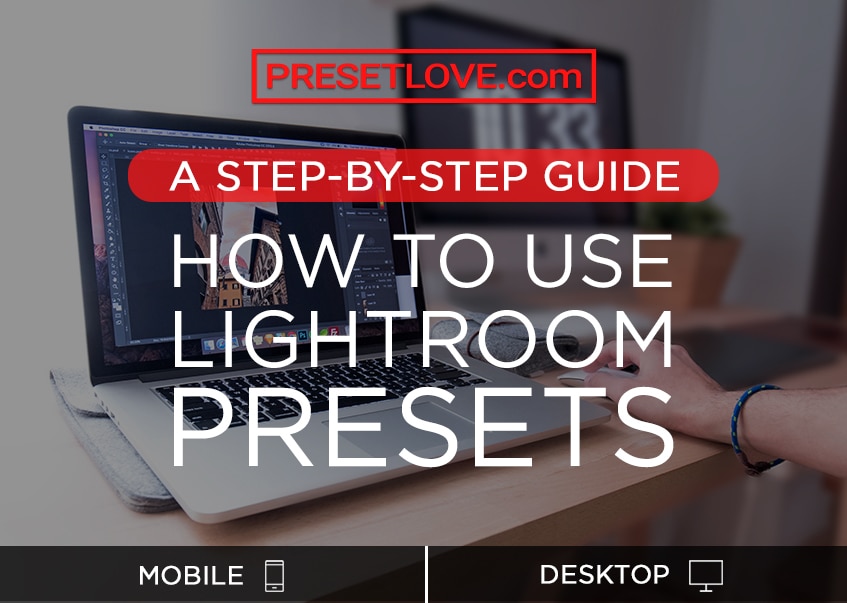 Learn How to Install Lightroom Presets
Using Lightroom presets for portraiture is easy and it will speed up your photo-editing. If you are new and considering making it a part of your process, here is a guide that will teach you everything you need to know.
You will learn how to use presets on both Lightroom mobile and desktop. See our step-by-step guide here.